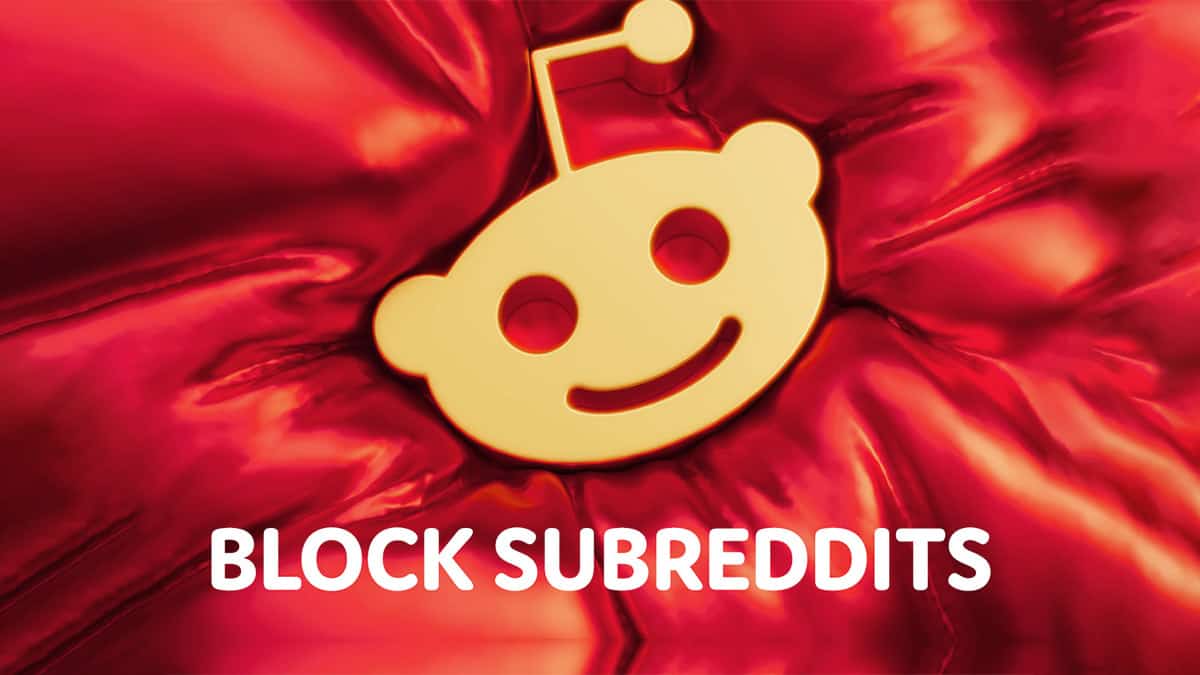 Reddit is a great website and community where you can find almost anything, from the latest news to fake news, tips, and content that doesn't make sense. The second option might be fun for a short time, but you should block certain subreddits and stop getting their messages soon after.
Find out how to block subreddits from your r/all List on both the old and new versions of the site if you've decided to clean up your Reddit.
How to Block Subreddits Using the Old Reddit
Some Reddit users like the new look of the site, while others prefer the old look.
Stopping subreddits is much simpler if you're one of those people who prefer to keep using the old version of the site. Follow the steps below to filter out subreddits you no longer want to see in your r/all list.
Log into your account after visiting the Old Reddit page.
You can see Reddit's most-read posts by going to your r/all page.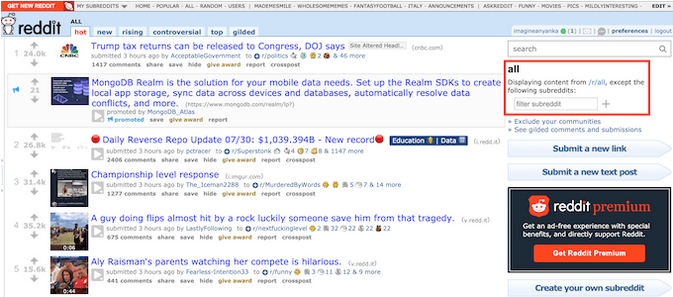 You can find the selection menu on the right side of the screen, just below the search bar. Select the plus sign to confirm your selection—type in the names of the subreddits you don't want to show up in your r/all list.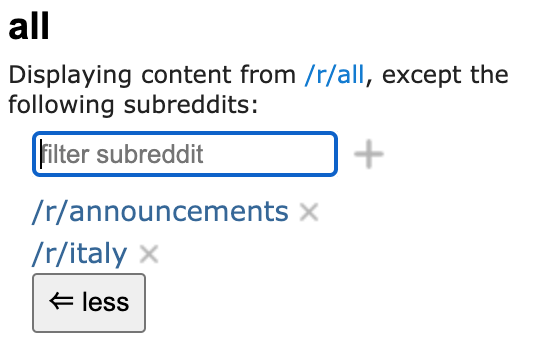 In the list on the right side of your screen, you can now see the names of the subreddits you have blocked. That indicates that your r/all page now has a filter in place for all of its content.
How to Block Subreddits From Your r/all List
If you're new to Reddit or prefer the new version, you may have noticed that it can be challenging to block subreddits from your r/all list. The new Reddit will still show certain subreddits in your r/all list, even if you log into your account on the Old Reddit site and block them.
Now, what can you do to get rid of content that other Redditors liked? You have to spam vote a subreddit to get it taken out of the r/all feed. But this will need thousands of spam votes before the subreddit is taken down.
The other two choices are using a third-party tool or updating your account to Reddit Premium.
Block Subreddits with Reddit Premium
The best method to eliminate annoying content is to upgrade to Reddit Premium if you prefer only using the official Reddit apps and sites. With prices beginning at $5.99 a month, this choice is a bit pricey, but the premium membership has a lot of perks.
Follow the steps below to upgrade your Reddit account to Premium.
Log into your account after opening Reddit.
Select the down arrow next to your username in the top right area of the screen.
Pick the Premium.

Pick the best plan for you: $49.99 a year or $5.99 a month, and then go to the payment choices page. For both the browser and phone versions of the app, the steps are the same.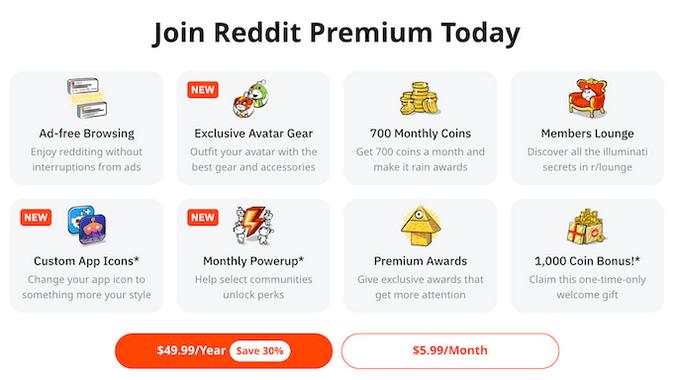 Besides letting you filter your r/all feed, it lets you start using Reddit Gold, a unique coin that lets you connect with content posted by other users. You can also browse without seeing ads, and you get other benefits that real Redditors will like. It's the same to block people in Premium as it was in the old version of Reddit but with some new tools.
Use Reddit Enhancement Suite to Block Subreddits from Your r/all Feed
Install a third-party app to gain control over what appears in your r/all feed if you're not ready to pay for the premium account.
Reddit Enhancement Suite is a browser add-on that is one of the best third-party tools for Reddit. Several computers can use it, such as Chrome, Safari, Microsoft Edge,and Mozilla Firefox.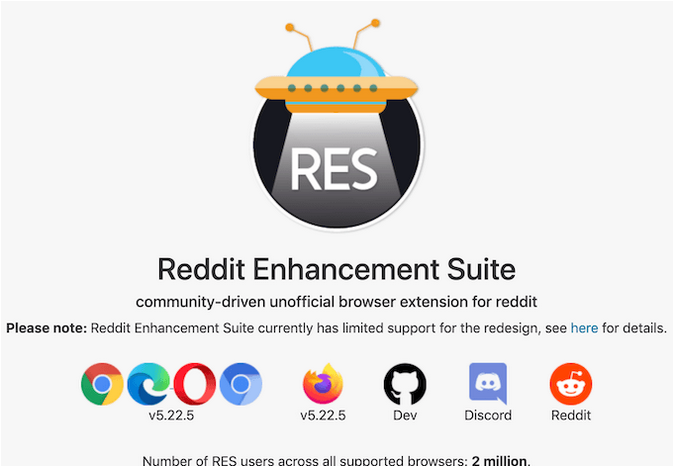 To use Reddit Enhancement Suite to remove unwanted subreddits from your r/all list, follow the steps below.
Download and install the extension to the browser that you use to browse Reddit.
Open Reddit in your browser and sign in to your account.
In your browser's Extensions menu, find Reddit Enhancement Suite. Open the extension's menu (in Chrome – by selecting three vertical dots next to it) and select Options. This will take you to the Reddit Enhancement Suite page.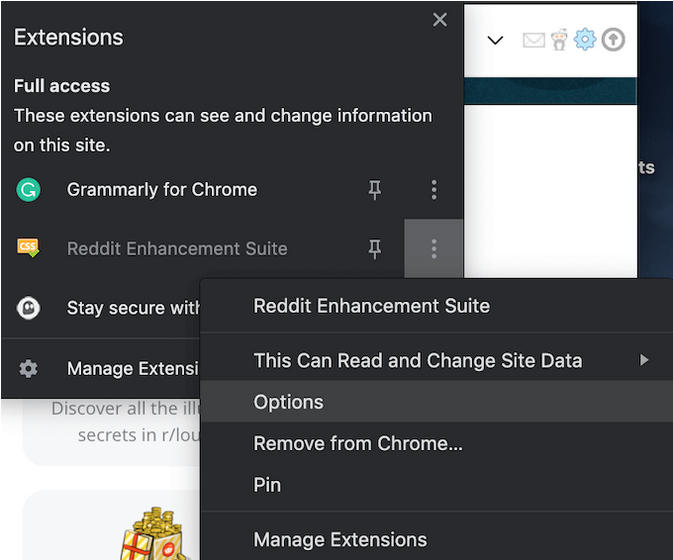 On the Reddit Enhancement Suite page, select Subreddits > filteReddit from the sidebar on the left.
Toggle the filteReddit switch On.
You can find your standard subreddits filter on the same page, which looks much like the one on the Old Reddit. It lets you keep some subreddits out of your r/all feed. Aside from that, you can change your settings to hide posts with certain buzzwords, NSFW comments, and subreddits from certain people. You can also switch on the NSFW filter.
Take Control of What's in Your r/all Feed
Let us sum up. Reddit has taken over the r/all feed and controls what you can see there. You can get it back in three main ways.
On Reddit, use the old version.
With the new Reddit, you can purchase a premium account or use a third-party tool to filter content.
If you don't want to use Reddit, switch to a similar app.
Before, have you blocked any subreddits from your r/all list? What method did you use? Tell us about how you've managed your r/all feed in the comments part below.