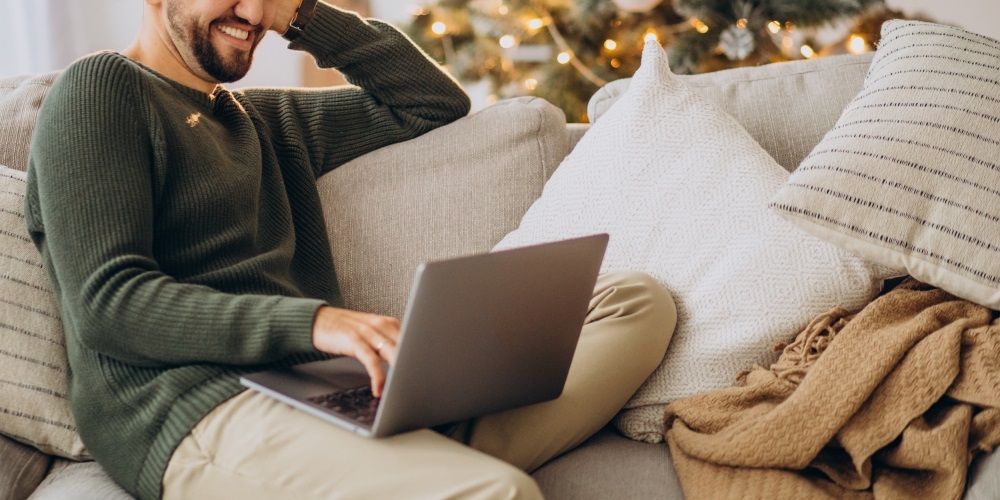 A free screen recorder software for Windows might be a great 'investment' if you want to make it big on the internet. With YouTube, Twitch, Vimeo, and other platforms, recording what's occurring on your screen might lead to a new and interesting job. You can record lessons, video games, or pretty much anything else. Do you need to record anything for your current business? Or for some freelancing work? The sky is the limit; your ingenuity and imagination are your only constraints. A free screen recorder might be the first step toward your success, and it is not an exaggeration.
Best Free Screen Recorder For Windows
The best Screen Recorder for Windows will be included in this post. But first, let's look at the best Screen Recorder for Windows.
ShareX is a well-known open-source software program and a free screen recorder for Windows. For many years, millions of people have used it. It may compete in functionality and features with many paid-software programs despite being free. ShareX may benefit a wide range of users; it's easy enough for casuals but still sophisticated enough for developers and advanced users. All the features you see may be too much for casuals, but you can ignore most of them and be just fine.
You may record the entire screen, a window, a monitor, an area, freehand drawing, or scrolling. Almost everything you can think of. In this manner, you may express your creativity as the software accommodates you. You may capture every bit of information on your screen and make it easy to follow for professional usage. Also, you may program hotkeys for specific operations or navigation. You can run ShareX like a professional with a little bit of practice. There's no need to keep clicking the menu with your mouse; press the hotkeys, and you're done. Consider setting some hotkeys if you want to use ShareX for an extended time or even for work.
Assume you just captured a screenshot; with ShareX, you can share that screenshot on the internet. For example, you may configure it to automatically submit your screenshot to imgur.com and then copy the link to the uploaded screenshot. Everything may be completed in a matter of seconds. Aside from screenshots, ShareX also enables films, music, images, unique watermarks, and color effects. ShareX is unquestionably on our list of recommended software, and the fact that it is open-source makes it even better. The community behind it is still trying today.
How can I record my screen for free in Windows 10? If you have Windows 10, one of the finest is DVD Videoide's Free Screen Video Recorder. It's a free screen recorder for Windows with many features. It was created by a well-known developer recognized for its free conversion software. When you know a corporation is recognized for producing free software, you know there is no catch or hidden agenda.
The software can record Skype interviews and online conference calls without any restrictions. Very handy for people who frequently communicate through Skype about essential business matters. You choose to capture an open window on your computer. You may also isolate individual Windows applications and capture them as separate programs. Use the surprisingly nice inbuilt simple, and user-friendly picture editor.
The nicest aspect of this software is the ability to resize features, crop, and rotate output photos. On your computer, you can quickly pick up the recording screen. The screenshot tool is useful; you can capture a screenshot and quickly modify it before storing it. You may choose between two modes for the recording screen and video. You may get additional information on their website's official instructions.
Even the most casual users will benefit greatly from the directions, which are easy to read and follow. It is accessible in ten languages and supports BMP, TGA, JPEG, PNG, and GIF formats. However, it has some limitations, such as: for recording sound, it just supports sound from a microphone; a lot of advertisements that can be annoying; we understand that many individuals can't stand ads; the interface is a bit lacking; may install unwanted or third-party software during download, so please beware, uncheck any choices that will make you install any third-party software.
The maker of Ezvid boasts that their free screen recorder is the easiest to use, and they may not be lying. Ezvid is great for people who wish to record their screens and import the completed product in minutes. Ezvid is a true speed demon. It is intended to save you as much time as possible. You may create and post videos to YouTube in only a few minutes. For younger readers, Ezvid is popular among gamers and movie fans who want to create video clips of their favorite moments as soon as possible.
However, Ezvid is not suitable for enthusiasts or heavy users. The software is optimized for speed rather than power. Ezvid will generate high-quality resolution or 1280x720p videos automatically. It's enough for YouTube, but 720p could be more pleasing, especially when 1080p, 1440p, 2k, and even 4k are available to the general public. Great user interface. The software is quite easy to use and learn. That is why casual users enjoy it so much. They also offered a playlist of popular music tracks to accompany your films.
This is the most often used free screen recorder for Windows. Millions of streamers use OBS because of its flexibility, ease of use, and supportive community. You may capture screencasts, record games, and stream to Twitch, among other things. You'd be shocked at how much people can do with free software. However, for newcomers, the abundance of features might be intimidating.
We won't go into depth about the features here; instead, you may visit the community or the official literature on their website. The community provides a lot of tutorials and advice on how to use OBS correctly. You may turn your computer into a professional studio where the magic happens with a lot of practice and the right tools. OBS is the finest free screen recorder software available for Windows.
How Do You Make a Video of an App on Windows 10? Yes, Windows 10 includes a screen recorder that you may use. Like other Windows built-in features, the nicest thing about it is that you don't have to install any third-party software. It's little, takes up minimal room, and does the job well. It's easy, with no extra features that you might not want. Many people need to be aware of this function, even though they have been using Windows 10 for some time. The recorded screen is not a separate program; it is part of another software named Game Bar. Game Bar may be accessed via the Start menu or the hotkey Windows key + G, which will launch the game. The "Game Capturing" section explains what you can do with it.
You may instantly begin recording by hitting the record button or the circle icon. Alternatively, you can use the hotkey Windows key + Alt + R. It is possible to record directly without loading Xbox Game Bar. To record your games, turn on the gaming features; check the box in the display window, and recording will begin instantly. You'll get a notification indicating that screen recording is active when you're recording. Your recordings are stored as .MP4 files in your user folder's Videos > Captures subfolder or via the Game Bar menu. There is little you can do to customize it.
Consider The Following: