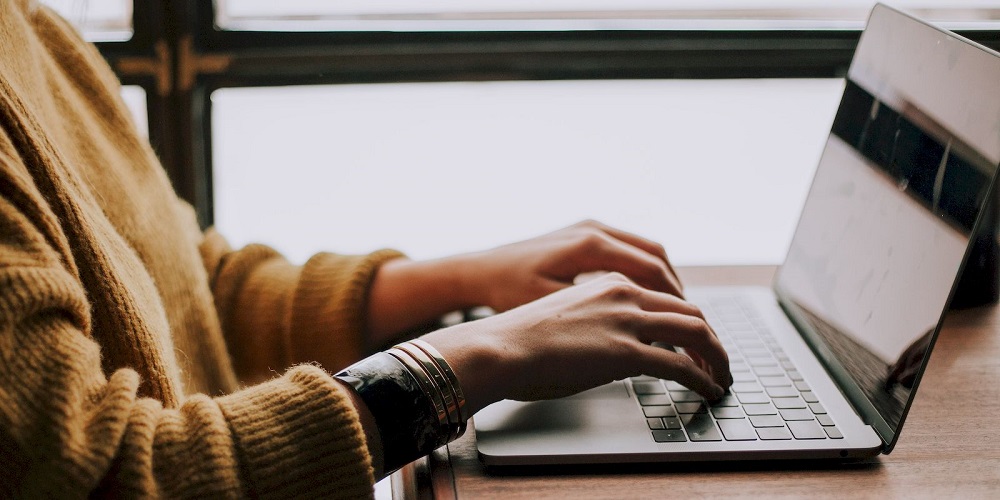 Photo Viewer allows you to view images on your laptop or PC. This software can open common file formats, including JPG, PNG, and BMP. Another feature of Photo Viewer is the ability to copy, paste, delete, and convert to various formats. As an example, if you open a PNG image, you may convert it to JPG. If you're new to Windows 10, you're likely not familiar with the Photo viewer that comes with it. Microsoft Photos is the default app for opening image files on Windows 10. I'm sure those who just upgraded from Windows 7 or Windows 8 to Windows 10 feel uneasy while viewing a photo. In this post, I will discuss the best photo viewer for Windows 10, and if you want to use apps other than Microsoft Photos, I strongly recommend the best free photo viewer listed below.
Best Photo Viewer For Windows 10 You Need To Try
The best Photo Viewer options will be included in this post. But first, let's look at the best Photo Viewer options.
MycView is a small, lightweight app allowing users to open and view images in a slideshow. Because MycView is a portable program, it's crucial to note that it leaves no traces in the Windows Registry. You may copy it to a USB flash drive or similar device and carry it whenever you need to rapidly alter photos without installing it.
Well, Microsoft Photos is the default photo viewer in Windows 10. It also functions as a photo editing program. It lets you look for photos of people, things, and locations, among other things. This software includes a plethora of amazing editing options. There are several special effects, such as 3D butterflies and lasers. All videos and photos are automatically grouped into a timeline that can be scrolled through. Edit your videos and photos, create movies, build albums, crop and rotate photos, alter color and lighting, apply filters, and more.
Phototheca provides the most user-friendly tools for organizing and arranging your images. Have hundreds of images that you'd want to keep? It's simple; use Phototheca to create Smart Albums and Albums. Tag your images with keywords, the names of your friends, and the area where the shot was taken. If the camera's date settings are wrong, fix inaccurate photo timestamps. Create your photo library that is clean and transparent in addition to the structure that you choose.
The next best free photo viewer for Windows 10 is Apowersoft Photo Viewer, which uses less CPU and quickly opens images. This tool can also open popular image formats such as JPG, PNG, BMP, TIFF, PSD, CDR, RAW, PDF, etc. You may also use full-screen mode to open huge images. After clicking the menu, the currently open image will be shown in full-screen mode. To edit an image, click the pen symbol on the bottom toolbar, and an image editor will emerge. This app also has a screen capture capability to be accessed with a single click.
Movavi Photo Manager is a fantastic tool on your Windows 10 computer to manage your digital photo collection. It can assist you in editing several or single images for improvement. With the software, You may flip, crop, rotate, and resize any photo. This tool can manage your photo collection, including RAW, JPEG, PNG, and other formats. Movavi's picture organizer will be useful for everyone who appreciates their time as much as they do their photo collection. Using Movavi's speedy and dependable picture organizer, you may see images in full-screen mode in various common image formats.
Another excellent photo viewer for Windows 10 is FastStone Image Viewer. This software allows you to open and handle many photos at the same time. This tool also includes a picture editor, allowing users to rapidly modify images and photos, such as red-eye removal, cropping, etc. You may also open image files from digital cameras in JPEG, PNG, TIFF, PCX, and RAW formats.
This app is well-known among smartphone users, particularly those who use Android. The Google Photos app allows you to share photos with family members, but it also allows you to open a photo or video. However, Google Photos is not a standard photo viewer but a useful tool. This tool is free; however, you must save the Google Photos website as a PWA (Progressive Web Apps).
Nexusimage is the best free image viewer since it opens images rapidly, displays EXIF information transparently, lets you browse images using keyboard shortcuts, and even darkens your desktop to simulate a lightbox effect when viewing photos. This tool is intended for low-spec laptop computers.
IrfanView is a photo viewer that works well and opens images faster than similar, even premium, programs. This program allows you to open images without waiting for them to load, convert and optimize photos at will, make slide shows, and handle many images at once. Another amazing feature of this program is its ability to play videos and music in addition to scanning pictures, both of which are uncommon in other photo viewer apps.
Despite its origins in Unix, XnView may also be used as a Windows photo viewer. It supports numerous languages, over 500 image formats, and a variety of additional codecs such as camera RAW and many others. You may even use it as a multimedia viewing app to open and view audio and video files. XnView allows you to easily scroll through pictures, view them in full-screen and slideshow modes, and organize them using various options. The app includes basic image editing features like rotation, scaling, and cropping. XnView allows users to build slideshows, web pages, and video thumbnails and manage these things.
Conclusion:
The list above contains the best free apps for viewing photos or images on Windows 10. With the programs listed above, you may perform a variety of things to make maintaining and editing your images easier.