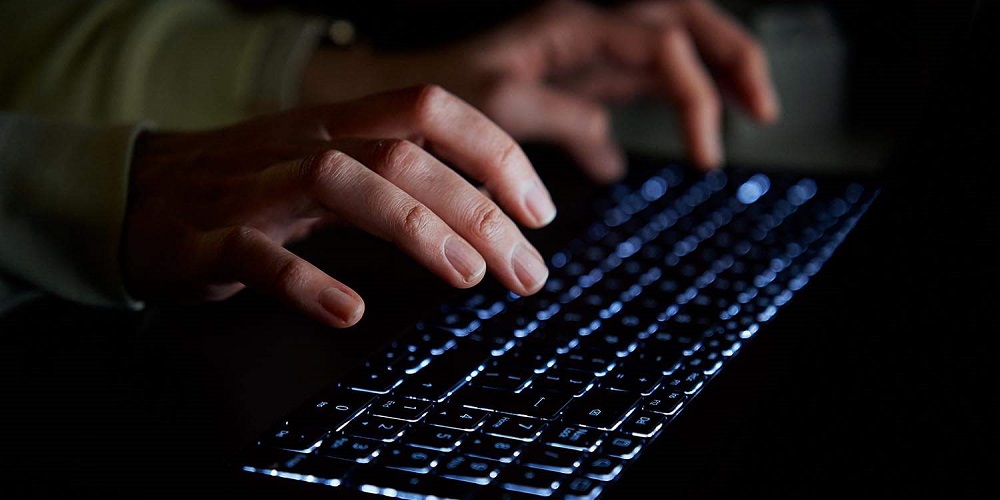 A keylogger is a software that captures or reads every keystroke on a keyboard. It can run in the background and be unnoticed by most people. Using an anti-keylogger or antivirus software is the simplest technique to detect a keylogger in a system. Otherwise, most people will not notice. Don't worry; there are some valid reasons to employ keyloggers, which is why you're here. Ensure your children are secure online from strangers or other bad factors, such as staff monitoring. Anyway, here is a good and free non-intrusive keylogger software.
Best Free Keylogger Software
The best Keylogger Software will be included in this post. But first, let's look at the best Keylogger Software.
Revealer Keylogger Free is keylogger software that is available for free. It can record keystrokes, supports different languages, has customizable starting settings, elevated rights, supports hotkeys (the default is Ctrl + Alt + F9), is password secured, and has automated log cleanup. You are free to use those features. The premium version contains advanced features such as screenshot capture and automatic distribution options. The ability to conceal in the free version could be better, but it's still better than other free keyloggers. Revealer Keylogger Free is not visible on the system tray, the Start menu, or the list of installed programs. Most users will notice the software.
Remember that it cannot hide in Task Manager, program files, or startup entries. That should be fine if you're hiding it from sophisticated users. The elevated privileges option is often overlooked in software such as keyloggers. Elevated privileges will ensure no irritating difficulties created by your operating system attempting to prevent the software from executing. The same is true for automated log cleaning. For any free keylogger software, excessive logging may pose a problem in the future.
Consider this one if you're looking for the best keylogger for Windows. First and foremost, BlackBox Express Keylogger is a security monitoring tool. It's included because it features a keylogger function. It needs to be updated, with the free version dating back to 2011. It is no longer available for download from the official website, although it does work on Windows 10. It's very strong; it can monitor one local PC and up to 200 remote PCs on the network at once, making it a good tool for the workplace. Nothing can be said about the UI; it's ancient software; therefore, it's ugly. BlackBox Express can record keystrokes, online searches, programs run, websites viewed, email client programs, webmails, instant messaging chat programs, and screenshots. Almost anything on an office PC.
You may also personalize it by removing particular users from monitoring and setting warnings for specific keywords, websites, and programs. BlackBox Express can run in the background silently as a service, but it will still appear in Task Manager, as a desktop shortcut, in the Start menu, in the installed programs list, and the programs files. So, to be entirely undetectable, you must conceal your traces first. It cannot be launched via a key combination shortcut to prevent an accidental run. It can only be run from the executable file in the program folder. This is a free keylogger; you may set a password to prevent others from viewing the records. Download the software from a reliable website to avoid being keyloggers by other people.
The free keylogger software version of the expensive Spyrix Personal Monitor is called Spyrix Free Keylogger. The keylogger is part of a larger software package. Keystrokes, clipboard text, and screenshots can all be captured. You won't be able to use features like social network and instant messaging capture, visited URL logging, camera pictures, sound recording, and alarms in the free version. The premium versions include such features as part of their package. Spyrix Free Keylogger may be launched with a hotkey; the default is Ctrl + Alt + A or run command; it can also be secured with a password to prevent unauthorized people from using it.
The free version is more than adequate. There is no need to pay for additional features; advanced features are causing it to become bloatware. Furthermore, Spyrix could be better at concealing. It cannot remain hidden. The Task Manager process and the install folder are both readily visible. That defeats the purpose of having a keylogger. It is readily discovered and killed by ordinary users. However, this software should be good enough if you want to avoid using additional keyloggers and only want to keep an eye on your children.
Real Free Keylogger is the greatest free keylogger software that can be run on Windows. This software is ideal for people looking for a basic and lightweight keylogger. There are no unnecessary features. Even though its developers have abandoned it, it remains a good keylogger. The most recent update is version 2.5, which was issued in 2014. This software will run without difficulties on older PCs; however, newer ones may have compatibility issues. After you download the software, it will prompt you to create a password to protect it so that only you or people with the password can access the settings and examine the logs. It also features a scheduler to start logging automatically, and log files may be exported as HTML files.
The software may be launched via a hotkey; the default is Ctrl + Alt + X. It will launch in stealth mode if you press the hotkey. The user interface is easy to comprehend and isn't terrible. All of the keylogger's main settings and menus are visible. The Stealth Mode is a premium feature, but don't worry; it may be fully disregarded. Already, the software covers itself rather effectively. The program folder is set to System, with no entries in the Start menu, no installed programs, and no tray or desktop icons. Most users will notice the software. A few processes will still display in Task Manager, but they will take much work to notice. They can blend in well enough to avoid being noticed and killed.
KidLogger is a free Keylogger software. It is a good solution for monitoring your children's computer activity. It's a completely free, open-source user activity monitoring tool. It can record USB drive insertions, file/folder activity, microphone audio, internet history, and screenshots, even Skype videos, in addition to keylogging and clipboard monitoring. You may also choose certain keywords to notify during capture. Amazing features for such a little and free tool. The log files are easily accessible locally or via your optional KidLogger internet account.
After installation, be careful to remove the desktop shortcut. Unfortunately, it has several flaws. KidLogger may be found in Task Manager, the Start menu, the Program Files folder, and the list of installed programs. KidLogger can be password-protected; however, it won't help if the program is killed via Task Manager. Finding and killing KidLogger won't be difficult for intermediate users. If stealth isn't an issue for you or is low on your priority list, KidLogger is an excellent option.
FAQs:
What's A Keylogger And How Does It Work?
A keylogger is a software that can monitor keyboard activities (keys pushed). A keylogger is a type of spyware in which users are unaware that their actions are being monitored.
What's Keylogger Software Used For?
A keylogger can be used for various objectives, such as by hackers to get unauthorized access to your data or by businesses to track staff activities. Some keyloggers may additionally capture your screen at random intervals; they are all known as screen recorders. Keylogger software normally saves your keystrokes in a tiny file that may be accessed later or automatically emailed to the person monitoring your activities.
Is A Keylogger A Virus?
Yes, hackers may use keyloggers as a virus or malware to obtain your personally identifying information. Credit card details, bank information, PIN codes for financial accounts, social media accounts, usernames, passwords, and other sensitive information may be included.
How To Protect Myself Against A Keylogger?
How can I protect myself against a keylogger? Use caution when participating in any online activity to help protect yourself from the keylogger virus. This can help protect your PC or devices and sensitive information from hackers that use harmful software, such as keyloggers. The best internet safety advice includes not opening attachments or downloading files from unfamiliar sites since they may include malicious software that includes a keylogger. Also, keep an eye out for phishing frauds. Please use strong and unique passwords, encrypt your passwords, and use two-factor authentication to help protect your computer or devices from being compromised. Anti-keyloggers are designed to identify keyloggers in your computer by matching your papers to people in a keylogger database. To protect your computer against keyloggers, kindly install the Best Antivirus.
Consider The Following: