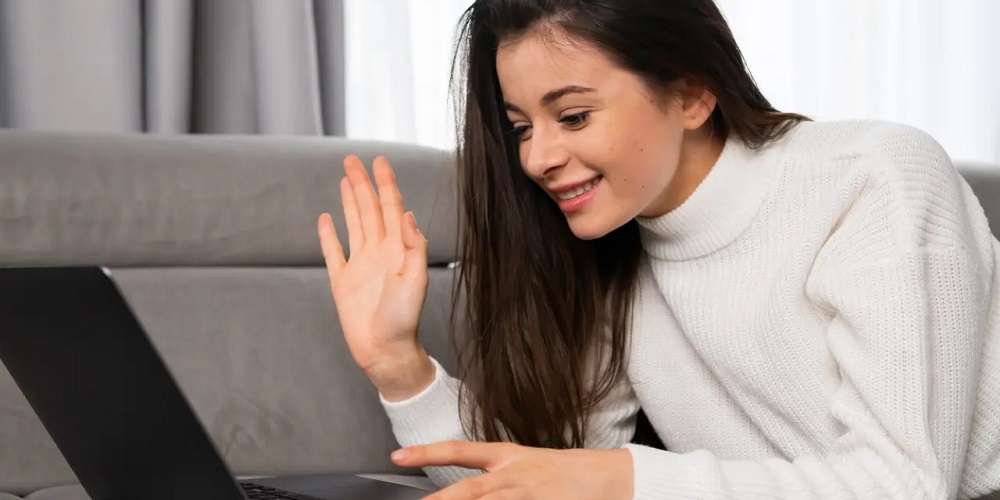 A Windows repair tool might be the most useful tool on your computer. When Windows fails to boot or has a problem, it may give anyone a heart attack. Several issues might impair your Windows installation. That is why having a repair tool on hand might give you peace of mind. Several firms provide their repair tools, and it is not unexpected that most of them are unnecessary and even detrimental to your computer. Because of this, we're here to give you a list of good Windows repair tools for your computer.
Common PC Problems
Although IT support teams may resolve the most common computer issues in the office, several other small and common issues arise daily on a home PC or laptop. The good news is that many computer problems have easy solutions, and knowing how to diagnose and fix a problem yourself will save you time and money. The following are the most common computer problems that should not cause you to panic.
The computer will not boot up.
The screen is completely blank.
Operating System or Software on Your PC That Needs to be Fixed Properly.
The computer is sluggish.
Slow Internet access.
Overheating.
Internet connections were lost.
Windows will not boot.
The screen has been frozen.
There is no sound.
A sign that says "No WiFi."
How do I deal with computer problems? You can, indeed, use the Windows repair tool. This useful tool assists you in analyzing and diagnosing computer problems. Then you'll be able to fix it quickly. The Windows repair tool is the ideal solution for fixing computer or laptop problems, so you don't need the assistance of an IT support professional.
Best Windows Repair Tools
The best Windows Repair Tools will be included in this post. But first, let's look at the best Windows Repair Tools.
CCleaner is a tool for clearing up the clutter on your computer. This tool is also beneficial for repairing computer damage. If the performance of your computer suffers, it is likely because there are a lot of trash files on your computer, and this problem may be solved by using a junk file remover. CCleaner is used to clean and adjust the PC's operating system. To prevent the PC from slowing down, we must first thoroughly cleanse the system. It's one of those free PC applications that does an excellent job of clearing temporary files.
FixWin10 is one of the most effective Windows repair tools available online. It was designed as part of The Windows Club by Paras Sidhu. It has been tested on Windows 10, 32, and 64-bit platforms and operates wonderfully. This may fix all kinds of problems with your Windows install. This software can handle any system issue, from the most common to the most particular. Each program section has its purpose for a certain problem or component of your computer, such as File Explorer, System Tools, Drivers, etc.
And each section has at least five fixes. You may need to reboot when the fixes are completed to complete the repair. When you need to reboot, the program will notify you. The list of fixes is large; a more complete summary can be found on their website. In addition to several significant fixes, it includes some optional small tweaks. For example, reinstating the sticky notes, erasing the warning box, or improving troubleshooters. It is suggested that you establish a System Restore Point before running FixWin10 so that you have something to fall back on if something goes wrong.
It would be best to run System File Checker on your first run of FixWin10. When you click the button on the Welcome page, it will automatically run sfc /scan now for you. Wait for the check to complete before replacing any corrupted Windows system files. This is an excellent initial solution because damaged system files cause most Windows problems. A 1-click button solution for Windows Store problems is also provided on the Welcome page. For significant issues with Windows 10, running the DISM program to repair your Windows System Image should fix it. The button can also be seen on the Welcome page.
You can test more fixes and tweaks one at a time. Then, after you're done, you may return to the beginning and start over. For additional information on what each fix does to your system, click the "?" button. A pop-up window will open with the necessary information. Double-clicking on the pop-out will copy it to your clipboard; you may search for a manual fix afterward. The program is free; visit their website for the most recent version of FixWin10; it is also portable and lightweight. FixWin10's interface has been changed to match the appearance of Windows 10.
This Windows repair tool with an intriguing name was built expressly to deal with privacy issues. When Windows 10 was originally introduced, there were numerous questions concerning how Microsoft manages user privacy. O&O ShutUp10 is one of many solutions that have been developed since then. The privacy of Windows 10 has also been much improved on Microsoft's end, but the key issues, such as monitoring, telemetry, and data collecting, that have plagued many people remain. Some people believe this isn't a huge concern, but for others, it is a major problem that may keep them from using Windows 10 on their computers. But there is a solution; you can either follow some people's instructions on defeating Microsoft's wicked tactic or install O&O ShutUp1o.
O&O ShutUp10 will prevent Microsoft from collecting your data. It is divided into nine parts that address numerous privacy options, many of which are unavailable in the operating system. Turning off certain features, even concealed ones, is as simple as flicking a few switches. Each section and fix has its description; read it to understand it better. It's critical to understand what you're turning off or keeping on. You don't want to create any more problems. Turning everything off can result in extra problems, such as decreased performance, so be cautious. If you need a quick solution, O&O ShutUp10 provides an Apply only suggested settings option; click it, and O&O ShutUp10 will disable specific features as part of its recommended settings. There are also Recommended and Slightly Recommended options for more versatility.
Windows Repair (All in One) is a free and effective Windows repair tool that may help you fix your computer's problems. They strongly advise running it in Safe Mode for better results. To enter safe mode, use Windows Repair's built-in Reboot to Safe Mode command. Your computer will reboot and enter safe mode automatically. The repairs cover various maintenance, including registry rights, file permissions, Windows Firewall settings, Windows Update issues, delays, the famed Winsock and DNS cache fixes, and many more. Windows Repair performs a good job of taking the user through fixing a problem.
Creates a System Restore Point and performs Windows Check Disk and System File Checker functions inside Windows Repair. If the problems remain, you can do a more powerful fix. You require a System Restore Point since this repair includes certain hazards. When you go to the repairs tab, you will find six options. There's an Open Repairs button that opens the repair panel, which contains several available fixes. Other options are available for specific issues like malware, broken file permissions, which can be extremely inconvenient, and Windows Updates. Head to their website to view the full features and potential fixes list. Windows Repair is fully free and works on all versions of Windows; download links are provided in both install and portable versions. The program is only 36MB in size.
If you're seeking the greatest free Windows Repair Tool, this one should be at the top. IObit Driver Booster can handle Windows updates, drivers, registries, and other fixes. It could be more flawless but offers many more features than comparable tools. IOBit Driver Booster takes a lot of disk space and takes a long time to install. It contains a large driver database with over 1.000.000 drivers. Before applying any fixes, IOBit Driver Booster always creates a System Restore Point, one step taken automatically. There is also the option to enable auto-shutdown or reboot. IOBit Driver Booster is well-known for being bloatware that takes a long time to install the first time. Keeping that in mind, IOBit Driver Booster is still a good Windows repair tool.
Consider The Following: