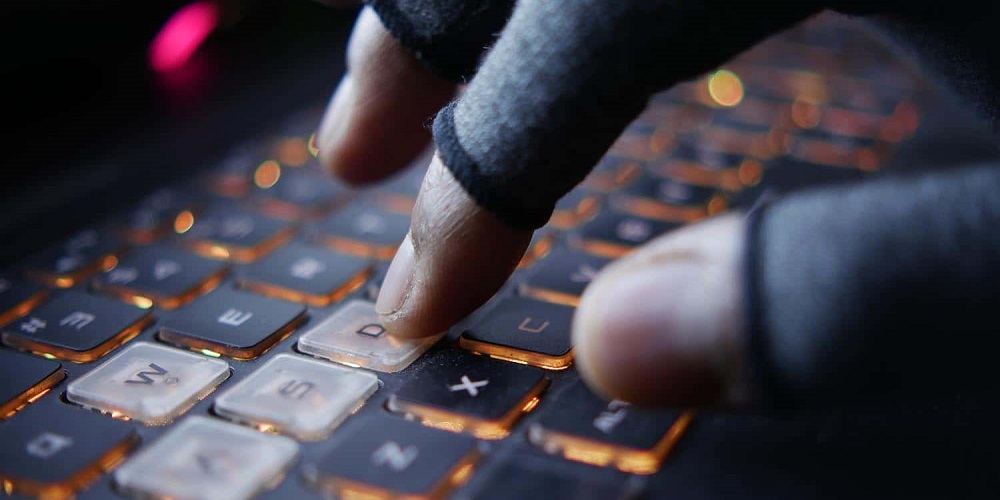 Why is it necessary to change the DNS server? Do you require DNS Changer? The first few reasons are to improve the internet connection speed, screen internet connections for children's safety, and eliminate bypasses. It also improves your browsing experience and boosts your security. Third-party DNS servers are frequently faster than your default DNS servers. Third-party DNS servers can also assist in accessing restricted websites in certain places. Other uses include preventing phishing sites, viruses, and fraud sites, among others. Allow me to assist you. Best Free DNS Changer is used to change the DNS server. All these tools work quite well, are lightweight, and are compatible with the latest versions of Windows. Change the DNS settings on your Windows 7, Windows 8, or Windows 10 computer. You may change your default DNS address using this software in simple steps.
Best Free DNS Changer For Windows
The best free DNS Changer for Windows will be included in this post. But first, let's look at the best free DNS Changer for Windows.
QuickSetDNS is the finest free and lightweight DNS tool for Windows to change DNS servers. You can set the desired DNS servers using the user interface, by selecting from a list of DNS servers you just created, or through the command line, without showing any user interface. You may also add additional DNS settings to this program. To use a preset, click and hold the green button in the program bar.
QuickSetDNS does not necessitate any installation or extra dll files.
Set the required DNS servers from the command line.
It's a simple tool.
You may change DNS servers with the versatile networking app Smart DNS Changer. DNS changer not only changes the DNS, but it also does several other things. You may choose from a list of DNS servers on the DNS tab changer. Choose one from the list and apply the settings to change the DNS server on your internet connection. This app offers a unique feature that displays the DNS server's characteristics.
You may change recognized and fast DNS servers to join prohibited sites, screen non-family friendly sites, and protect your device or laptop from viruses and fraudulent contents.
Filtered DNS servers (OpenDNS FamilyShield or NORTON DNS3) may protect your children from (non-family friendly) websites.
DNS settings may be customized for each user on a machine. When a user logs in, the DNS settings automatically change to the system's preset DNS settings.
When a network administrator turns off your internet connection (blocks your system MAC address on the router), you can use a MAC address changer to change your MAC address and reconnect to the Internet Network. Change redundant MAC addresses on the same system to connect to the network.
Changing your proxy settings allows you to conceal your internal network information.
Do you want to change DNS servers quickly? The ChrisPC DNS Switch allows you to control, block, secure, and change DNS servers. Unlike other tools, you cannot apply changes to all Network Adapters. You may only choose one network adaptor. ChrisPC DNS Switch provides a simple but powerful graphical user interface to choose the network adapter and change its accompanying DNS using the chosen DNS in the preset lists or a new DNS. The features are extensive and allow you to preserve your DNS database. The program will make your task simpler. You can choose to protect your privacy here by selecting a server from the Anonymous DNS preconfigured group listing. Alternatively, you might use Secure DNS servers, which filter out sites that are possible risks to your computer and prevent viruses, spyware, and trojans.
With a simple click, you may change your computer's DNS.
Set your preferred DNS server.
Presets in the DNS Database are organized by type: regular DNS, secure DNS, family Safe DNS, anonymous DNS, and custom DNS.
Block certain websites to protect children's surfing experiences.
DNS Benchmark makes locating the fastest DNS servers easy with a single click.
Use a Secure DNS server to protect your online experience.
Increase your privacy when browsing the internet.
You may easily add and change your own DNS address.
Do you want to manually change your computer's location-based network and system setup regularly? The solution is NetSetMan. It will do all of the work for you. Instantly switch between setup profiles for various locations! NetSetMan is a network settings management software that allows you to switch between predefined profiles effortlessly!
The MAC address.
File Entries are hosted on this server.
Suffix to DNS.
IP, Gateway, DNS, and WINS – Multiple IP addresses per NIC – IPv4 and IPv6.
WiFi administration.
Protocol tying.
NIC standing.
Proxy.
NSM Service for use without administrative rights.
Access frequently used Windows locations quickly.
And so much more…
DNS Jumper is an excellent tool for changing DNS servers. It enables you to change the DNS Server from over 40 DNS servers. You may apply changes to all network adapters or select one and app it. To select a DNS server from the list, click the "Choose a DNS Server" drop-down option. You may examine the server information by selecting DNS Server. To change DNS settings, click Apply DNS, and to test and check the resolution time in milliseconds, click Resolve Time. One of DNS Jumper's options allows you to update current DNS settings and add new DNS servers. DNS Jumper works with Windows and all subsequent versions, including Windows XP, 7, 8.1, and 10. Despite having so many options, there will be no clutter because everything is nicely organized.
It might help you access prohibited websites.
Changing to more secure DNS servers will increase security.
Blocking unsuitable websites will keep your children safe.
Increase surfing speed by switching to a faster DNS server.
Manually changing DNS servers.
Hotkeys and the Quick Configuration menu.
There are many more.
Conclusion:
That concludes our list of the Best Free DNS Changer options for Windows. It is hoped that it will assist you in improving your WiFi network to make it safer, faster, and more dependable.