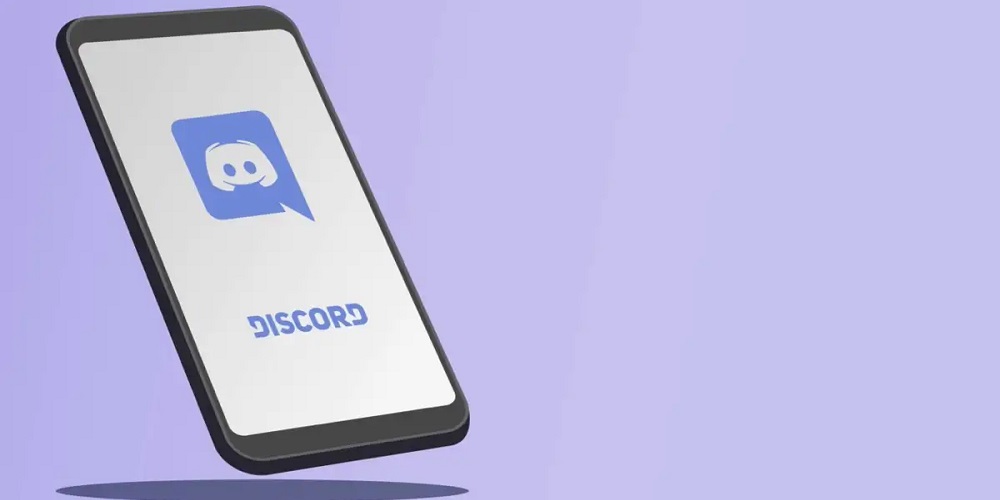 Set Custom Playing Status On Discord: Discord is a chat tool designed specifically for gamers. As a result, many of its features, such as support for streaming and activity status, are geared toward gamers and their demands. For example, when you open a game alongside Discord, it adds a status that displays the program name and the length of time you've been playing the game. Here's how to enable the Discord activity status and customize it to your liking.
Enable Activity Status On Discord
The activity status is useful when you wish to live stream a game in the Discord voice channels or let others know you're actively gaming. You can easily enable and customize the activity status using the Discord desktop client. However, users of the smartphone and web versions will be unable to share their Discord activity with their friends. To enable Discord activity status.
1 – Hover your mouse over the Gear symbol next to your username (located at the bottom left).
2 – On the left sidebar, choose Activity status.
3 – Choose the option to display the current activity as a status message.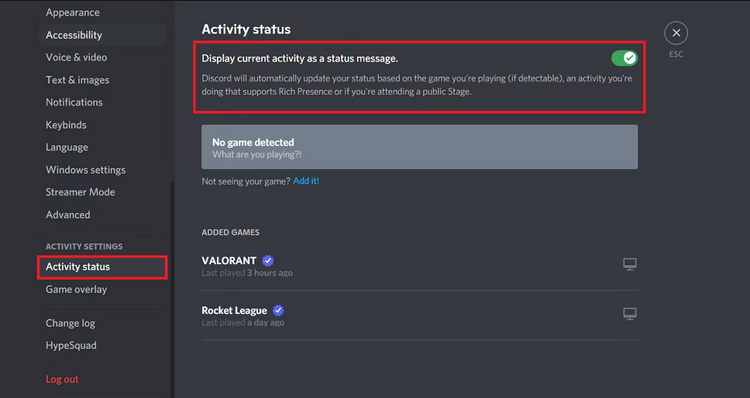 Most of the time, Discord automatically identifies and adds a status for the running games on your computer, but you may add more programs by clicking Add It.
How To Easily Customize Discord Playing Status?
You may have observed your friends playing unreleased games or unusual programs (like GTA VII). The answer is simple if you've ever wondered how you might do the same. Here's how to customize your Discord playing status.
1 – Start a program and keep it running in the background (WordPad recommended).
2 – As previously indicated, switch to Discord and add a program to the Activity status.
3 – The "No game detected" status will now change to green and display the program name.
4 – Change the program name, for instance, to "Red Dead Redemption 3," by clicking on it.
5 – The change will be shown in real-time in your activity status.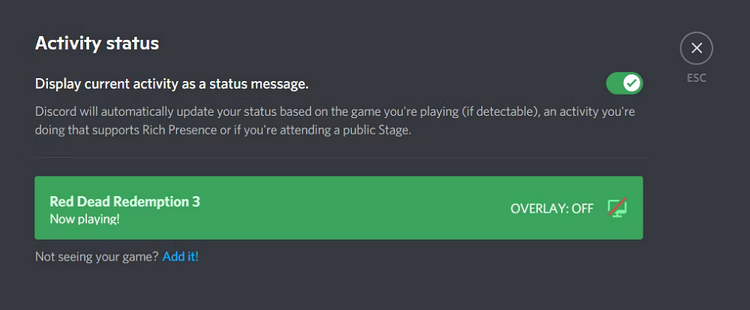 Note: If Discord identifies the game name, it will immediately add a program icon next to the status.
6 – Switch to a server and click your username in the right sidebar to confirm the change.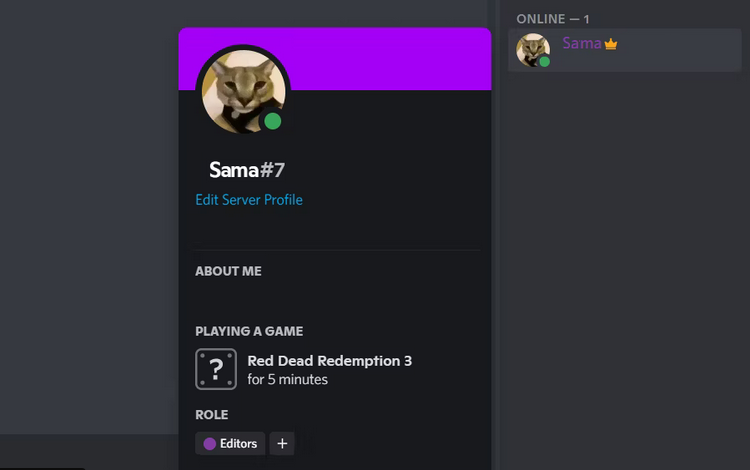 7 – You can exit the program or navigate to User Settings > Registered Games and click the Cross symbol next to the active status to remove the game from your list of games.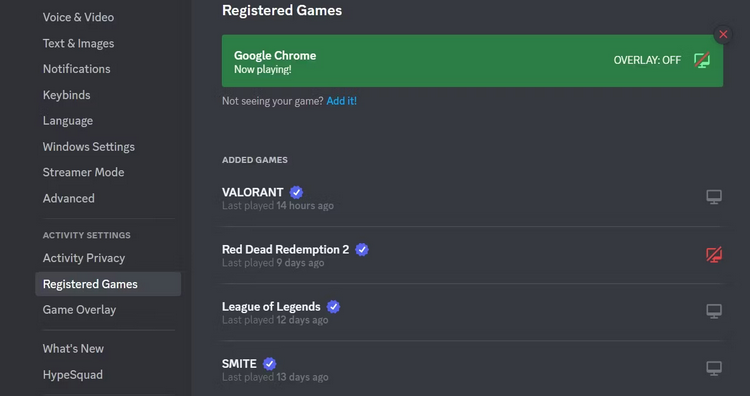 8 – Creating a custom Discord status may also display your current activity.
Conclusion: Set Custom Playing Status Discord
You may either keep your gaming activity private or add a status each time you begin playing a game. Discord gives you that power, and the final decision is up to you. You may set a custom activity status on Discord and play unreleased games to impress your friends. Also, check out Discord Games Lab, a server that offers a variety of casual games to play while chatting on voice channels if you are running out of games to play remotely with your buddies.