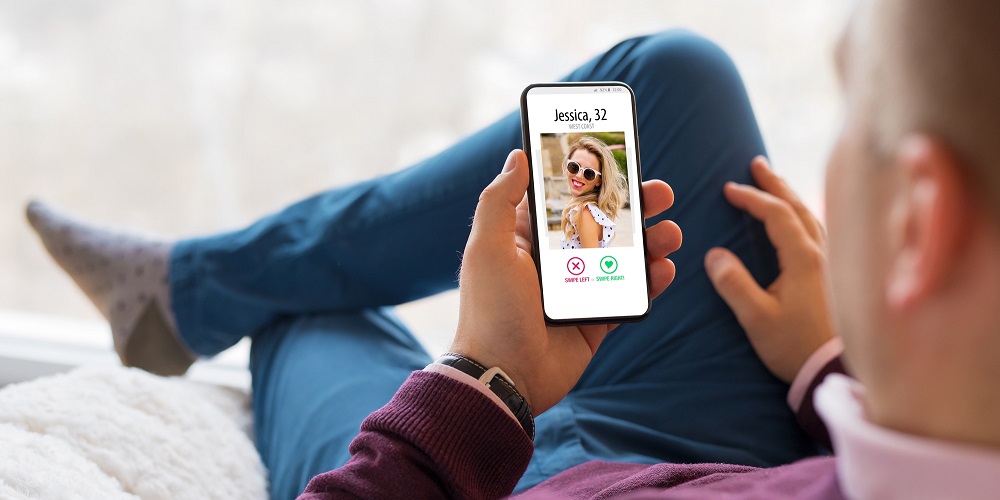 Do you want to restart your dating life? No more search is necessary. This post contains the top dating apps where you can find your soulmate and start a lovely relationship. Dating apps have completely transformed the dating industry. Nowadays, people prefer virtual dates over actual ones. According to a poll, Tinder is the top rated app in the iOS App store, with 26 million matches every day, as the saying goes. Badoo is second in terms of popularity but first in terms of real users, with 500 million active users on the service. So there are tonnes of apps out there in the market. We have investigated the top dating apps to limit your search and help you find the proper platform to hunt for your dates. Now, without further delay, let us dive into the list.
Best Famous Dating Apps Available To Try
Without further ado, let us dive into the list of dating apps.
1. Tinder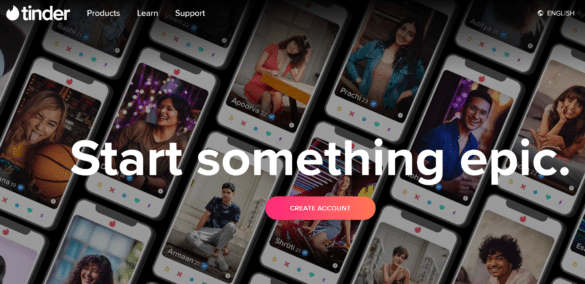 The dating beast lets you join the game by placing a couple of your images and writing a bit about yourself. You get a list of people around your place, and you may make rapid judgments by swiping left and right. Using this app, you may find potential dates. You can even check through GIFs of potential matches with the Loops function of the app and filter out the catfishers before signing up for a video date.
2. Her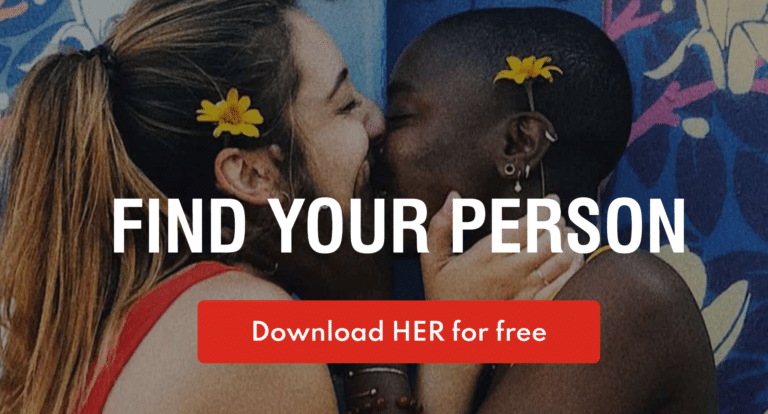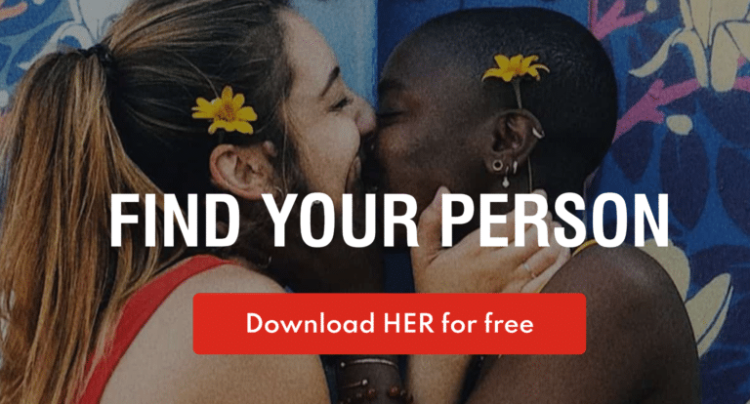 A lesbian or bisexual-specific app, Her is a known progressive dating app with over 7 million users globally. After successfully signing up on Facebook and Instagram, you can see the activities of other verified Her users. While the free version allows you to browse mutually matched profiles and communicate, the premium option exposes the names and photos of everyone who has expressed interest in you. The best thing is that the Her community maintains organizing parties and social events in 15 locations worldwide, whether in London, LA, or New York. The app also discovers news about various LGBTQ concerns and queries.
3. Badoo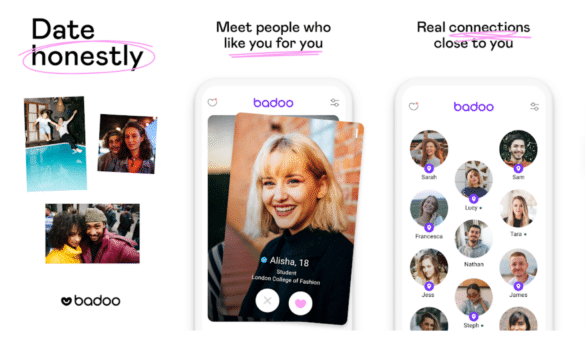 With over 500 million users, Badoo places you on a platform where you can hunt for people who share your interests. If you know what you want in a potential date, our platform can help you find someone who shares your interests. The app's primary features are free to use. Yet, if you want to boost your exposure, you must pay some money.
4. Thursday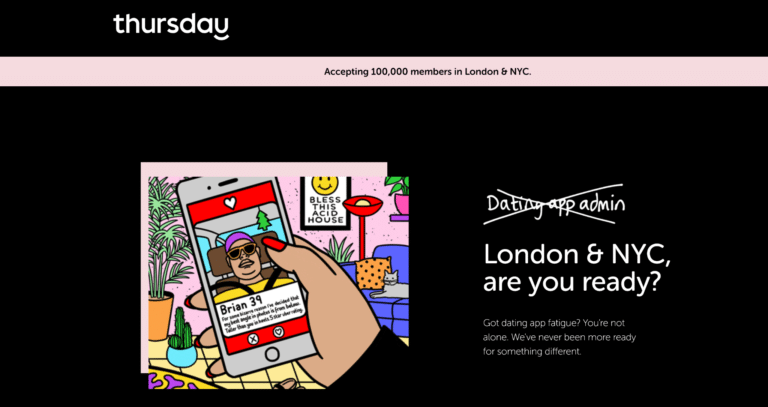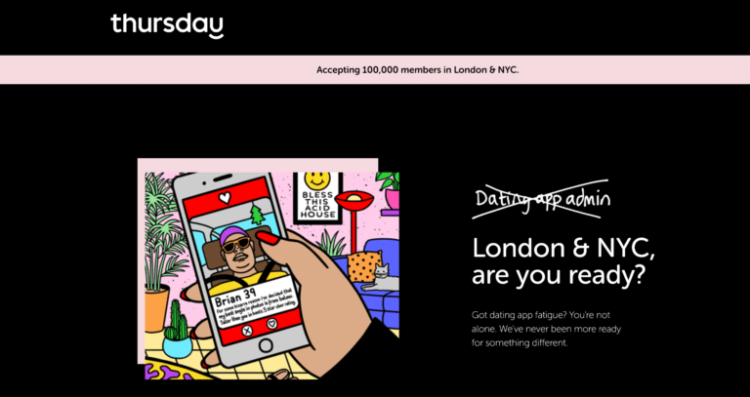 The app is a member-only app that is only available on Thursdays, as the name implies. For the time being, the app is limited to two cities (New York and London), but it has a large user base from which to pick your dates. Yet, with the 24-hour rigorous dating restriction, you must take time away from work to date.
5. Bumble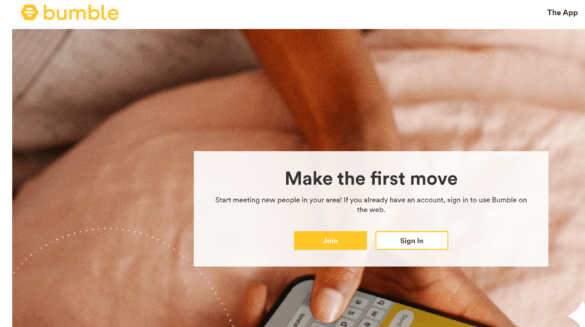 Ladies, this app gives you complete control over the date. With this platform, you receive at least 24 hours before initiating a date with the person. If you don't respond within 24 hours, the match is forfeited. Additionally, you can create a virtual date using the app's speech and video functions.
6. OkCupid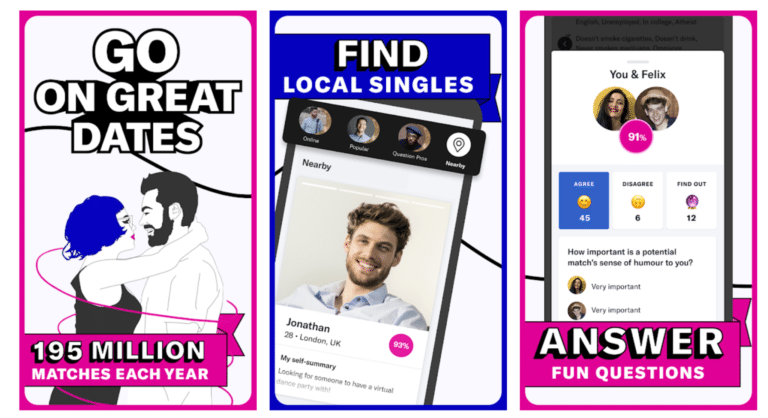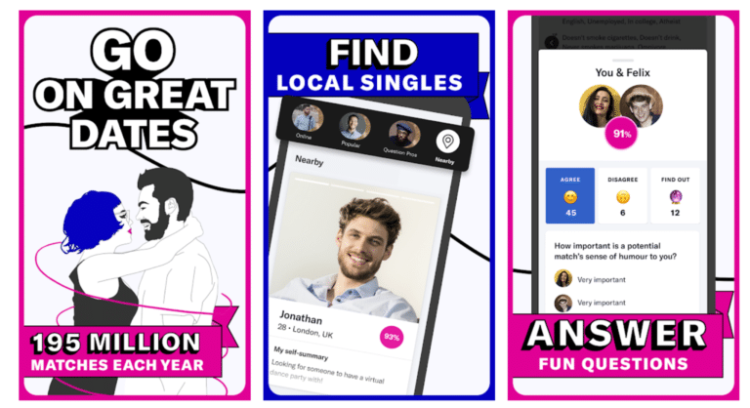 With many features, OkCupid allows you to use unique tools to refine your dating strategy. For example, the "Flavors" function allows you to select several personas, further refining the search based on your preferences. The app is free, but a premium subscription unlocks more filters and incredible tools.
7. Hinge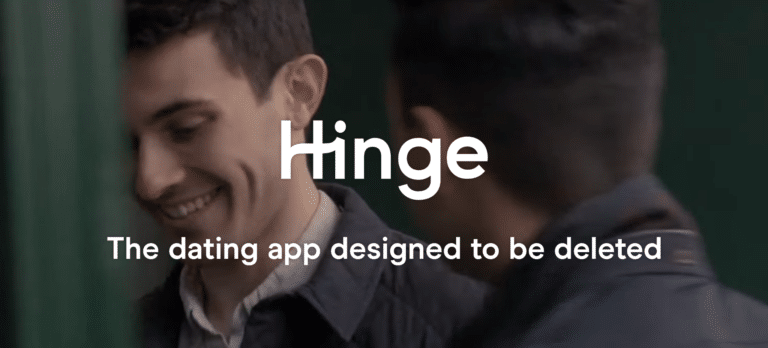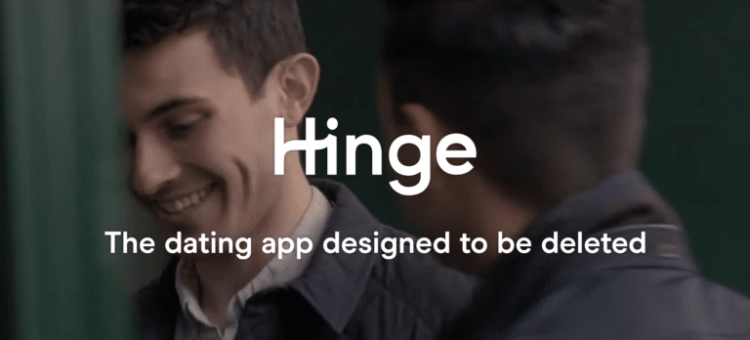 Taking the swiping activity to the next level, Hinge focuses on fascinating discussions and connections. It would be best to construct your profile with Hinge, where other people may like your photos and remark on them, which function as the discussion starters for the potential date situation. The app's goal is to assist you in finding the proper person and then relax after completing that task. "Designed to be removed," reads the app's slogan.
8. Feeld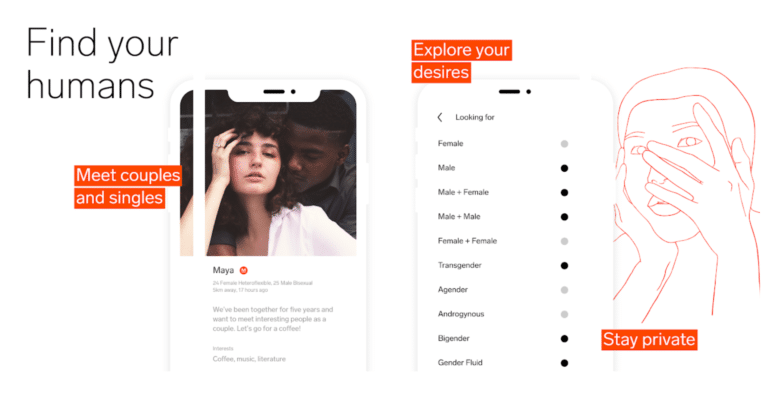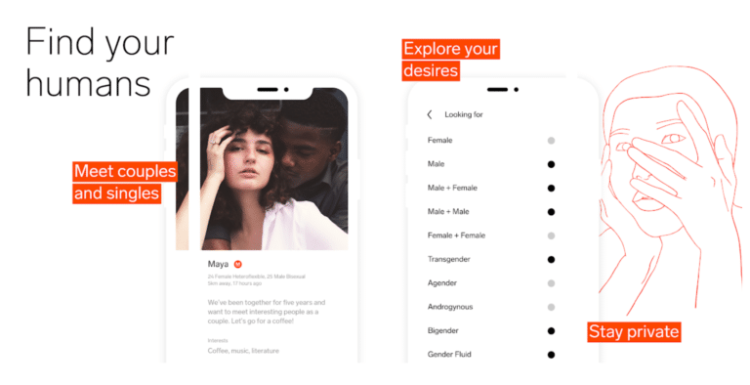 Feeld is an app for polyamorous couples dating that prioritizes inclusivity, open-mindedness, compassion, and variety. This dating app, which was once known as 3nder, comprises young straight couples eager to explore their fetishes. It also has an incognito mode, allowing you to remain anonymous to your Facebook friends even if you sign in using your account. This offers increased privacy and safety for their user base. Also, its group chat function is outstanding and unique. It is the safest option among other dating apps, even though its monthly plan could be more cost-effective.
9. Kippo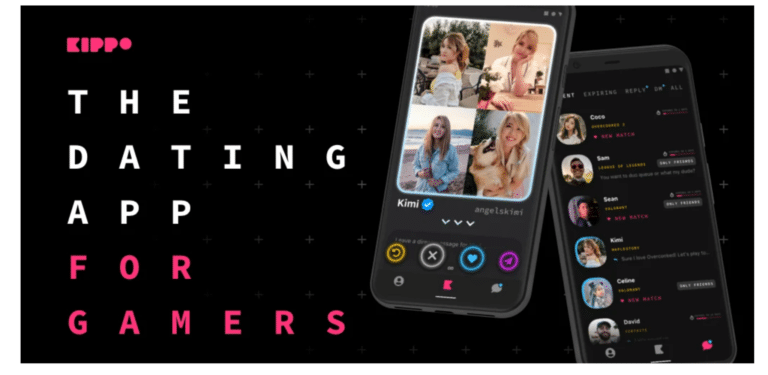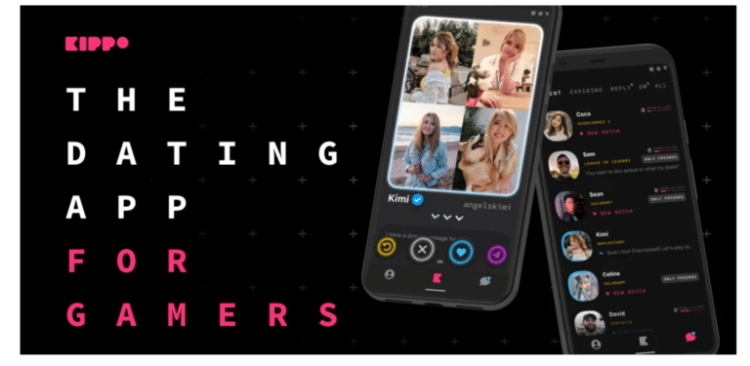 The finest dating app for connecting gamers worldwide is Kippo, which is a genuine gamer's joy. They may use Kippo to develop individualized profiles highlighting their special skills and interests. Then, depending on your gaming interests, they strive to find your best-suited match that is entirely real, and once you find your perfect match, you can easily talk or DM. But, there are specific limits on the number of profiles you can swipe daily. But don't worry, Kippo can help you find a little companionship with a premium infinite tier that costs only $10 a month and removes all limits in no time.
10. Coffee Meets Bagel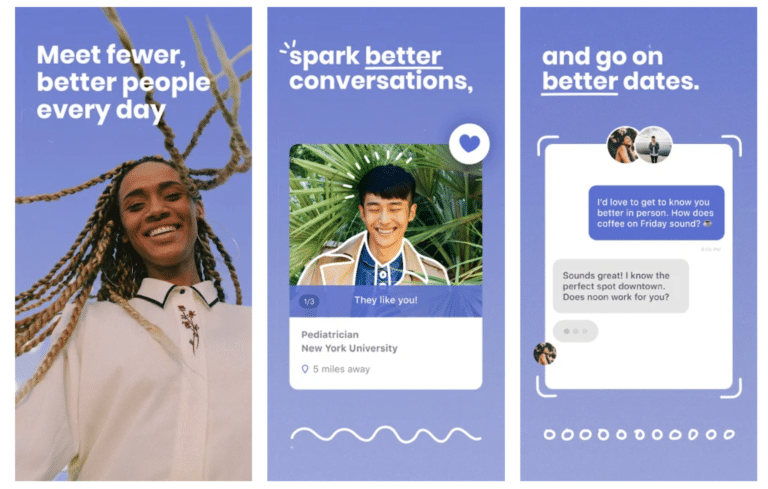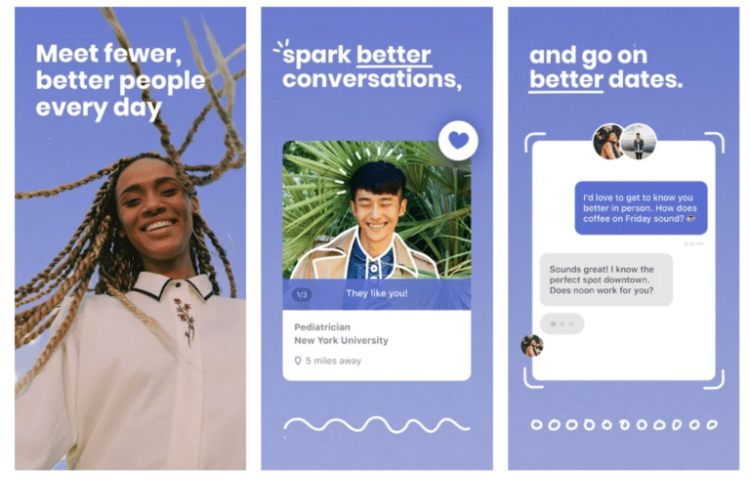 Rather than scrolling through all the options, this app provides a thorough variety of showing matching profiles. As a result, every day, males receive around 21 quality matches known as 'Bagels,' which can be selected as LIKE or PASS. Afterward, ladies obtain their ultimate potential matches as only the men who have shown interest in them notify them. Although some people believe it influences someone else over choosing their appropriate matches, others believe it is highly time-effective, and around 86% of them developed into long-term partnerships. As a result, if you're seeking your soulmate, Coffee Meets Bagel is your free, enjoyable, safe, and friendly option!
Conclusion:
Here are the top dating apps accessible in the market. But, of course, you may pick any app according to your choice and start preparing the date of your dreams.