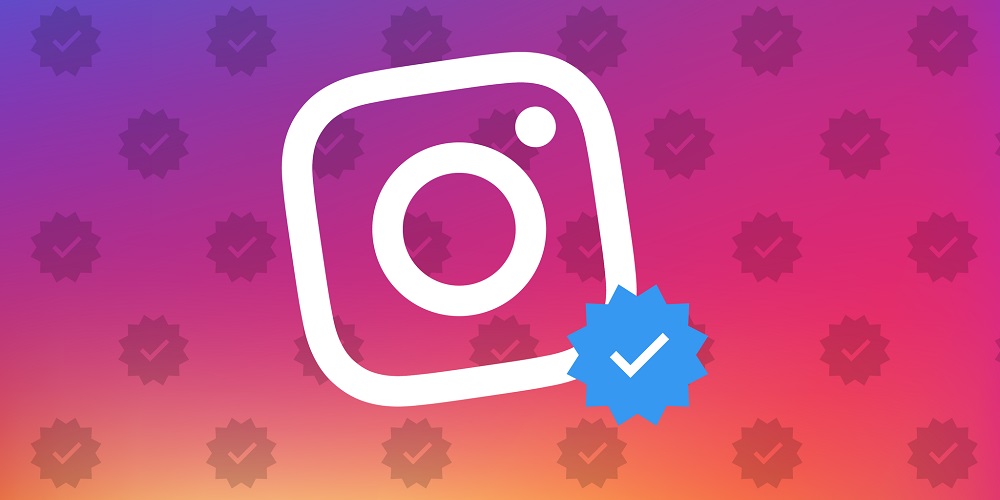 If you've ever spotted the blue checkmark next to an Instagram profile and been envious that you don't have one, you're not the only one. This symbol represents prestigious accounts that merit special status on the platform. Though how can you get verified on Instagram? We'll explain what Instagram verification is, offer some recommendations to help you get verified on Instagram, and look at some obstacles to getting verified on Instagram.
What Is Instagram Verification?
Instagram employs a blue checkmark icon to indicate a Verified account, similar to Twitter's verification process. You'll see these app names next to account names on their pages and in search results. This verified check indicates that Instagram has authenticated the identity of the account, ensuring that it is not fake. Phony or fan accounts frequently pop up for public figures, and verification helps to make sure you don't fall for Instagram fake accounts. However, verification is not the same as an endorsement; it is vital to remember this. Instagram does not use the check to indicate that the account is approved or that you should follow it; the sole meaning is that people with blue checkmarks are who they claim to be.
Easy Guide On How To Get Verified On Instagram?
How can you get verified on Instagram now that you understand it? As you may expect, getting verified on Instagram takes work. You could only request account verification briefly; Instagram picked who to verify. If your account merits it, you may now request Instagram verification.
Launch the Instagram app to request verification on Instagram, then visit your profile by pressing your profile symbol in the bottom-right corner. Next, touch the three-bar Menu button in the top-right, and then you'll see Settings in the list of options. Choose Account, then the Request verification option.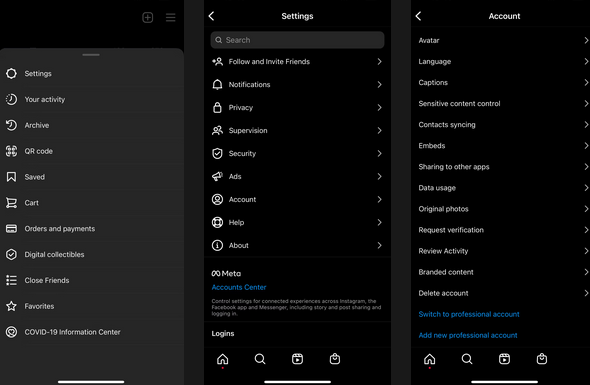 This page is divided into sections. First, provide your full name and submit a photo of a government-issued ID (such as a driver's license or passport). Next, you'll need to prove that your account is notable by including information about your specialization and audience. Lastly, there is an area where you may contribute connections to publications, social media accounts, and links that show your account has public interest.
Once you've completed all of the fields, click Submit. You must then wait for Instagram to consider the request and decide, which might take up to 30 days. Finally, you'll notice a notification with the results in your Activities panel (represented by a heart). If it is denied, you may reapply in 30 days.
What Type Of Accounts Does Instagram Verify?
The requirements for verified accounts are explained on Instagram's verification help page. Your account must be in addition to obeying the rules.
Authentic – Your Instagram account must be for a real person or entity.
Unique – The account cannot be a clone or a generic meme page.
Complete – Your Instagram account must be public and have a profile photo and bio to get verification. You should also post to it regularly.
Notable – According to Instagram, "Your Instagram account must represent a well-known, highly searched-for individual, brand, or entity."
Instagram gives a list of sectors in which it frequently verifies accounts when you apply for verification. They are.
News/media.

Sports.

Government and politics.

Music.

Fashion.

Entertainment.

Digital creator/blogger/influencer.

Gamer.

Global business/brand/organization.

Other.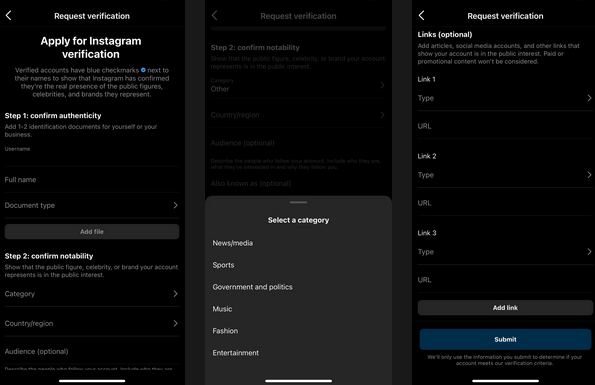 Verification is not a guarantee. For example, even accounts with tens of thousands of followers might only be verified if they represent a public figure. And only some people who are somewhat well-known figures (like a streamer or YouTubers) get verified on the platform.
How To Improve Chances At Instagram Verification?
You won't likely have your account verified if it hasn't already. The site "reviews accounts featured in various news outlets" and does not include paid media content, even if you build a sizable following on Instagram. Hence, you must be more notable for Instagram verification if news organizations naturally write about you.
Instagram may not accept your request for verification just because you submitted it. Therefore, you should save time and disappointment by avoiding asking for Instagram verification if you don't fall into the following categories. That being said, if you believe your account has a possibility of being verified, here are some pointers to improve your chances.
Build Up An Online Profile Elsewhere
If your profile is for a well-known person or brand, it should be easy to discover online outside of Instagram. See what comes up when you Google your name. Get those pages put up if you still need to get a Twitter profile, website, or other means of communication with your following. You may also build a popular YouTube channel full of traffic-generating videos. To build confidence in your identity, link to these other sites from your Instagram profile and those other sites to your Instagram.
Don't Get Famous From Instagram
This is similar to the previous point and may appear unusual initially, but consider Instagram's aims with verification. For people to know who the genuine account is, it wants to ensure that accounts prone to be impersonated are verified. As a result, if you've created your online renown through Instagram, it's doubtful that other accounts would go up when you search for your name. But, if you're a well-known brand that is also known from other sites or services, Instagram may consider your profile to be worth verifying so that people know it's you. It's tough to put yourself in a situation where you may be impersonated, but attempt to do so if feasible. For example, a fake account may spam unwary people with spammy links if your brand promotes things.
Keep Account Active
Instagram will not verify dormant accounts. With this in mind, ensure you use the service frequently—not only publishing your images but also replying to comments, liking photos on other accounts, and using hashtags. Don't forget to engage with other sections of Instagram; creating a viral Instagram Reel might help you gain more followers.
Don't Engage In Shady Behavior
In your search for Instagram verification, don't break any rules. Don't engage in "follow for follow" scams or pay for fake followers through shady sites. Instead, concentrate on obtaining Instagram followers in genuine ways. If you provide fake information during the verification procedure, the corporation may take action against your account, so avoid attempting to pull a quick one.
Go Through An Agency
An Instagram verified badge cannot be purchased. So your only real option, short of becoming famous, is to work with a digital agency to file a verification request. This can speed up the process, but you'll still be denied unless you're a notable public figure.

You may also come across people who claim to know someone who works at Instagram and can get you verified for a price. Nevertheless, taking someone up on such an offer is hazardous because there are no assurances that it's legitimate, and you'll be out a bunch of money if it turns out to be fake. Furthermore, Instagram notes that it can disable your Instagram account if you "attempt to verify your Instagram account through a third party." As a result, it's not worth it.
Conclusion:
As you can see, getting verified on Instagram takes a lot of work. Unless you're so popular that Instagram will verify you just for being you, it's out of reach for most people, even if they can request it. Building oneself up to the appropriate status will take time and work. Even if you wish to take a "shortcut" using an agency, there's no assurance that your money will bring you anywhere if you aren't already well-known.
Verification isn't worth it for the ordinary Instagram user. If you don't have copycat accounts and don't make a career from your online presence, verifying your account for bragging rights is meaningless. Companies seeking to expand their presence on social media have more motivation to pursue verification, but it still takes a lot of work. Hence, we advise building an internet presence large enough to justify becoming verified. But only be concerned about your absence of a blue tick once that happens. Then, you can link to your account from your website or another source to show that it is legitimate.