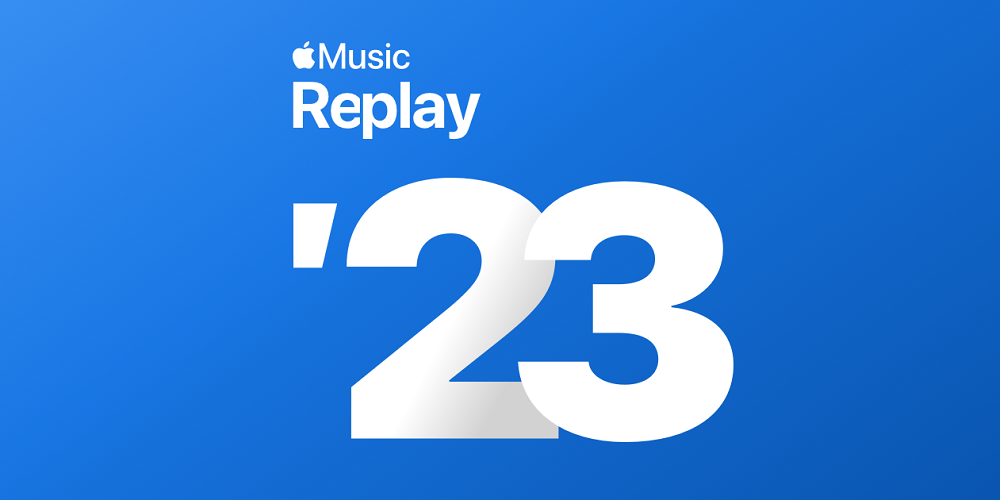 If you enjoy making playlists of all your favorite songs, you'll appreciate the Apple Music Replay feature. With the release of Replay 2023 playlists to Apple Music users, here is how to find and listen to your own Apple Music user playlist.
What Is Exactly Apple Music Replay?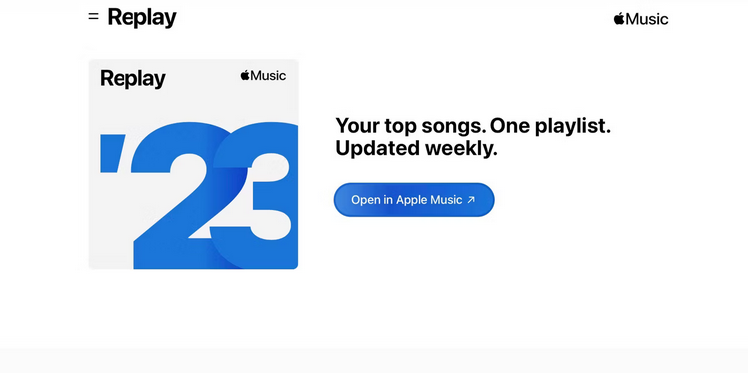 Think of the Apple Music Replay feature as a year-round version of Spotify's Wrapped app, which displays your most-played songs, artists, and genres of the year. The Apple Music Replay is Apple's "top songs by year" playlist, distributed to all Apple Music subscribers at the beginning of each year and updated weekly on Sundays to reflect your listening patterns over the previous week. Everything provides a detailed picture of your listening habits by the end of the year.
How To Find Apple Music Replay 2023?
You may access your Apple Music Replay playlist on your iPhone or iPad using the Apple Music app. Go to the bottom of the screen and click the Listen Now tab. You'll find Apple Music Replay towards the end of the page. To resume listening to your favorite songs, press Play or Shuffle. Your Replay list may be easily added to your Apple Music Library. Just open the playlist and then hit the three-dot button in the upper right corner of the screen. Choose to Add to a Playlist from the drop-down option. You may also quickly share the playlist from this option.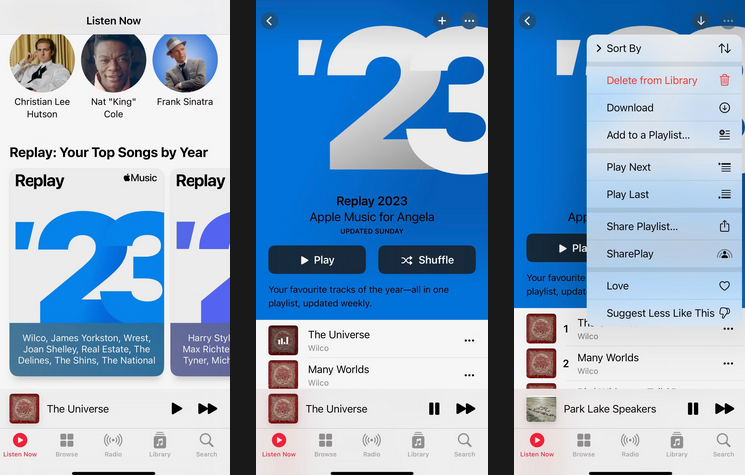 The number of songs in an Apple Music Replay user playlist varies from user to user and grows over the year. At the time of writing, this writer's playlist had 63 songs; however, by the end of the year, the playlist may have up to 99 tracks. If your 2023 Apple Music Replay app hasn't arrived yet, it may be because you haven't listened to enough music this year. You may use Apple Music's playlists and stations to find new music, and Apple Music Replay should emerge in time.
Well, if you've been listening to Apple Music for a while, you'll also find your 2022 Apple Music Replay time and playlists from prior years in the same place. In addition, the playlists can date back to 2015, when Apple Music Replay was originally offered. Reviewing these playlists will undoubtedly find some overlooked treasures.
How To Access More Detailed Statistics About Apple Music Replay?
Your playlist is the only thing available in the Apple Music app. Visit the Apple Music Replay page for complete information on your listening habits. Then, check in with your Apple ID to discover the many artists, albums, and tracks you've listened to. The play counts and specific milestones, such as 1000 minutes spent listening, may be accessed here.
Conclusion:
Although Spotify Wrapped generated a lot of hype on social media when it launched at the end of the year, the Apple Music Replay app offers members a far more valuable feature. Rather than waiting until the end of the year, it's best to have a playlist that refreshes every week, keeping a summary of your top plays that you can access at any time.