Roblox, like any other online game, does not enable players to influence their Roblox experience via cheat software. When a hack is detected, it knocks the user out of the client, showing Roblox Error Code: 268 and the message "You have been kicked due to unexpected client behavior." However, fair-playing gamers may also encounter this message, particularly if Windows Defender or other antivirus interacts with Roblox. So, if you're experiencing this problem, below are some fixes you should try to avoid it happening again.
Is Your Roblox Account Banned?
Users who received Error Code: 268 on Roblox had their accounts banned in certain situations. If you are seeing this problem for the first time, you should check your account status. Log in to Roblox via a browser or desktop app, or try running Roblox experiences from your mobile phone. If you successfully log in, your account has not been banned. However, if you notice a message after signing in that states your Roblox account has been banned or destroyed, and you are confident that you have not broken the game's terms and conditions, you can file an appeal on the Roblox website.
Fill out the Contact Us form on Roblox with your details. Choose PC under What device are you experiencing problems with? Select Moderation and Appeal Account from the Type of Help Category. Remember to include further details in the Description of Issue section. When you've finished filling out all of the details, click Submit. In the meantime, play other games until Roblox Support responds. You should check the fixes below if your account has been allowed.
How To Fix Easily Roblox Error Code 268?
Close Any Cheat Software You're Using
You should close it if you use cheat software to hack into Roblox and encounter this error. You will no longer see this error when you cease using cheat software. Even if you close the cheat software, its operations may occasionally continue operating in the background. Launch Task Manager and close any suspicious processes related to the cheat software to confirm this is not the case.
Rule Out Internet & IP Issues
Problems with your internet connection and IP address could result in the error under discussion. If your internet connection becomes shaky in the middle of a game, you may be kicked out of the Roblox client. Similarly, if you breach Roblox's terms and regulations, your IP address may be banned, resulting in the message "You have been kicked due to unexpected client behavior." Here are several ways to rule out and fix these issues.
Ascertain that your device is linked to the internet.
Switching to a different connection and seeing whether it fixes the problem is recommended if your internet connection is frequently unreliable and you encounter the Roblox Error Code: 268.
Change your DNS server and flush the cache. This clears IP addresses and outdated DNS information from your cache, frequently fixing most connectivity issues.
Change Way You Run Experiences On Roblox
There are two ways to play Roblox experiences on Windows. The first approach involves downloading the Roblox app from the Microsoft Store, while the second involves downloading the Roblox launcher from the website and launching experiences directly from your browser. Both ways provide you access to the same collection of experiences, and the interfaces of the Roblox Player app and the Roblox Player launcher are nearly identical, but they both have pros and limitations.
Playing Roblox experiences, for example, is more consistent through the Microsoft Store app. The Roblox Player app, on the other hand, is vulnerable to interference from Windows Defender and other third-party security software. On the other hand, launching experiences straight from the browser is more convenient, but browser extensions and other browser-based activities might need clarification. Try the other one if you're experiencing the Roblox Error Code: 268 when playing games on one of these clients. However, if altering how you launch games has no effect, proceed to the next fix.
Don't Let Security Software Interfere With Roblox
Windows Defender and other third-party antivirus apps can also interfere with Roblox Player (a Microsoft Store app) and Roblox Launcher (a client used to launch web-based experiences). You may get kicked out of Roblox as a result of this interference. If this is the case, you should check.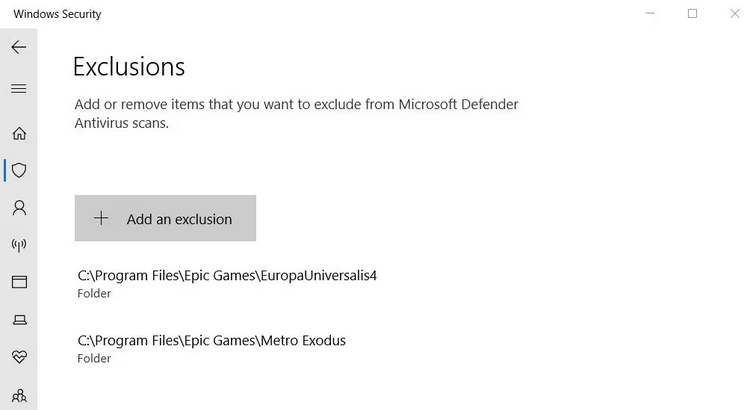 You must whitelist the Roblox app and the online launcher to accomplish this. Both Roblox's online launcher and its Microsoft Store app should be excluded. Restart Roblox when you've finished.
Delete Temporary Files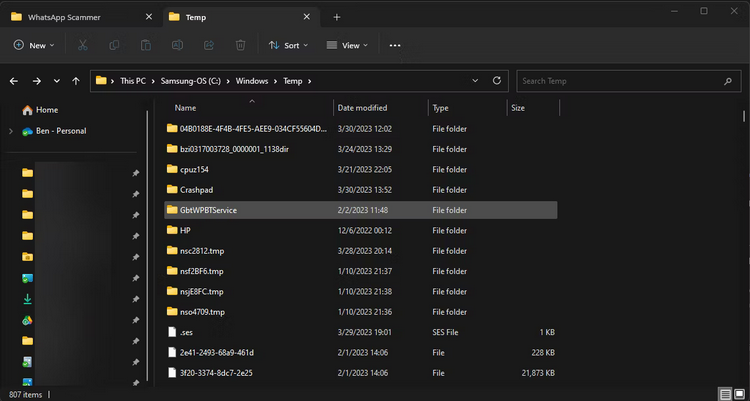 Windows temporary files can interfere with the performance of apps. On Windows, these files are saved in the Windows Temp folder. Most of the time, removing these temporary files is enough to fix connection issues. As a result, getting rid of them may also fix the Roblox Error Code: 268 problems.
Reinstall Roblox
If none of the preceding alternatives have worked, the most obvious fix is to reinstall the Roblox client. Before beginning the reinstallation procedure, uninstall the prior installation. Uninstalling software and apps in Windows may be done in various ways. Choose the approach that is most convenient for you. If you use both the Roblox Player app and the Roblox Player launcher, you should uninstall both. After that, install your favorite client and enjoy your favorite Roblox experience.
Conclusion:
It's aggravating to be kicked out of your Roblox game with Error Code: 268. The fixes given in the post will allow you to resolve the problem and prevent Roblox from terminating your game and booting you off the gaming client. Even if you've previously fixed Issue 268: Roblox, you may encounter additional errors and problems when playing Roblox. Fortunately, you can readily repair these issues like we did today with Roblox Error Code: 268.