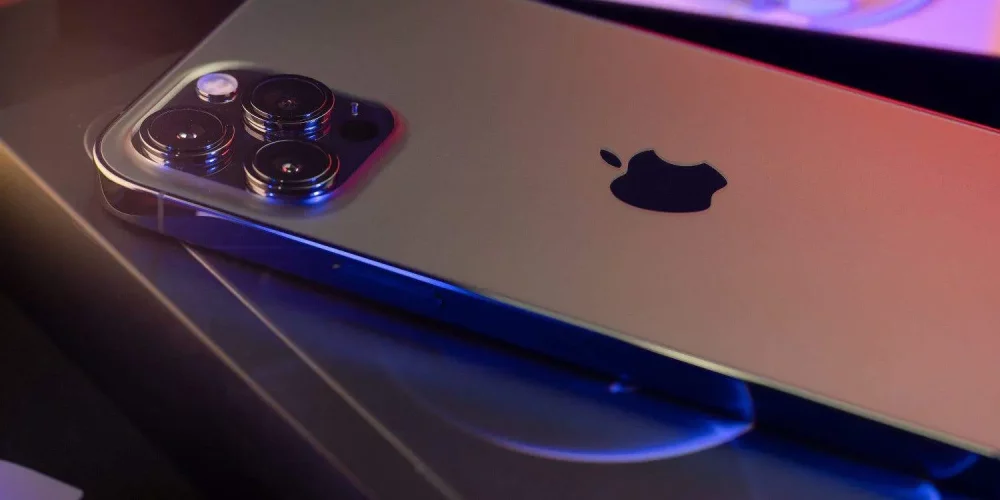 Well, LiDAR stands for Light Detection and Ranging, although, unlike Radar, it uses lasers rather than radio waves. A LiDAR sensor fires lasers at an object, and the light bounces off it before returning to the sensor, allowing it to construct a 3D object model. If you possess an iPhone 12 Pro or later, you'll see a LiDAR sensor in the camera module. This allows you to map out virtual 3D areas precisely and can aid in measuring surrounding objects. In the section below, we'll look at some of the best apps that use the LiDAR sensor.
Best LiDAR Apps For iPhone & iPad
The best LiDAR Apps for iPhone & iPad will be included in this post. But first, let's look at the best LiDAR Apps for iPhone & iPad.
1. RC Club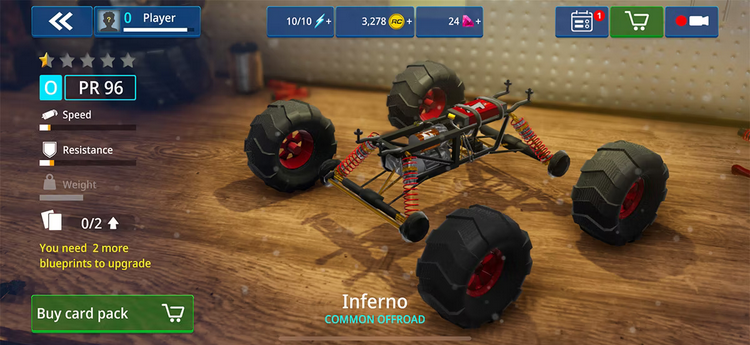 RC Club is an AR Racing game that should be less entertaining. It projects 3D automobile models onto real-world surfaces via augmented reality. What's more, the best part? You can control these projected cars, making it a tremendously addicting game. It's one of the best LiDAR apps on the market since it considers real-world physics. The cars can collide with real-world objects and blend in remarkably nicely. These cars are driven using on-screen controls. Because of the controls and the fact that you're moving with your phone, there's a learning curve here, but it's worth the effort. You may even acquire several cars, change their appearance, and improve their performance. While a LiDAR sensor helps this app greatly, it is one of the few AR apps that works on older iPhones.
2. Polycam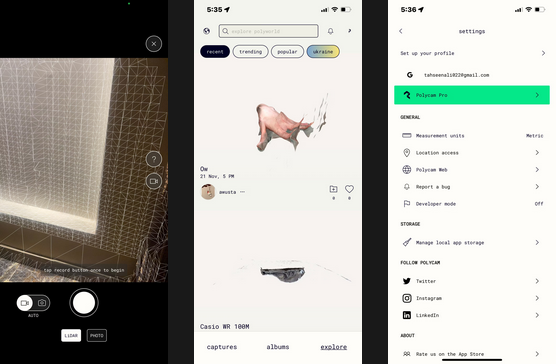 Polycam enables you to create 3D models from real-world objects. The camera may be used to record photographs in real-time, or the photo mode can be used to create 3D models from pictures in your photo library. It scans objects and situations in amazing detail and converts them into 3D elements that can be used in 3D graphics software like Blender or Autodesk Maya. These assets may be exported from the app and opened as an OBJ file in any compatible software. There's also a lot you can do within the app. Using the Room Mode, you may record the measurements of your furniture. This function is useful for creating floor plans for a house. Within the app, you may even change the shape or color of the 3D models.
3. Night Vision Camera & Video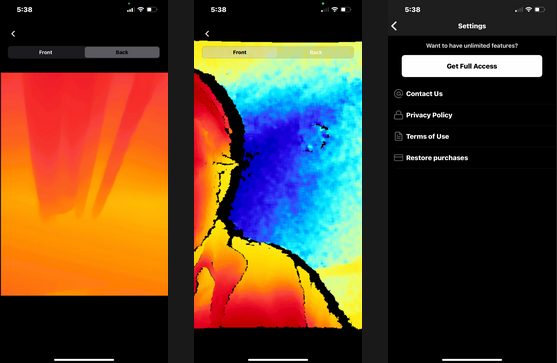 This app does exactly what the name implies: it allows you to take nighttime images. It takes these pictures using the LiDAR sensor on the back of your iPhone as an infrared camera. This gives your images a fascinating look, and the range at which you can snap photos is fairly good. It not only provides a fascinating effect, but it also provides an alternate method to use your iPhone to see in the dark. Aside from that, there is little to the app, but it is an intriguing way to get started with infrared photography directly from your iPhone.
4. Snapchat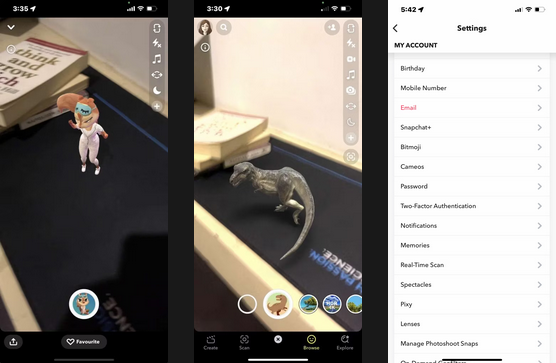 Snap's Spectacles had previously dabbled in augmented reality, so LiDAR seemed a natural next step. Lens Studio is a Snapchat feature that lets developers use the LiDAR sensor and create scenarios that blend real-life film with virtual objects. You may test the hundreds of Snapchat AR lenses created using the LiDAR sensor. Using these AR lenses, for example, you may modify the environment, add pets, or even add humans to your snaps. It isn't easy to describe them all, so trying them out for yourself is worth trying. The fact that these lenses employ the LiDAR sensor so successfully is astounding. They can detect real-world physics, such as gravity and depth, and the 3D models will respond appropriately while considering this. It's amazing how powerful some of these lenses can be.
5. Canvas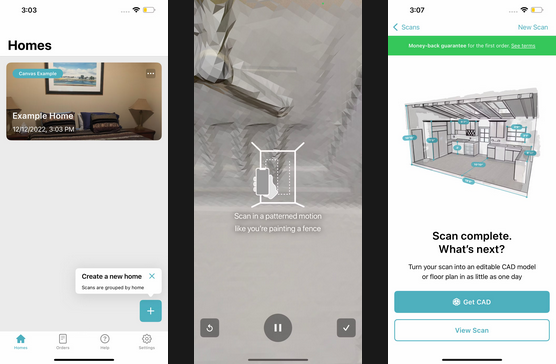 Canvas is a measuring app that lets you take 3D measurements using a LiDAR sensor. If you are building a new home, you may quickly make 3D scans of rooms. It creates precise CAD models of these rooms and makes creating floor plans simple. Scan to CAD is a fantastic function that easily converts into editable CAD or BIM files. It may also produce 2D drawings of floor plans and blueprints, allowing them to be used for remodeling or new construction. Any scan you capture is accessible within the app, and you may convert it to file formats compatible with certain CAD software. It's a great app for home remodeling specialists, contractors, and even people interested in interior design.
6. IKEA Place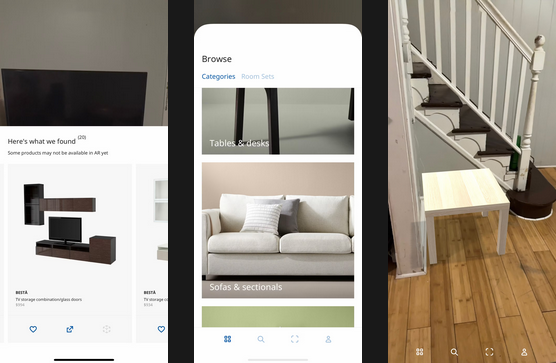 IKEA was one of the first firms to take advantage of the iPhone 12 Pro's LiDAR sensor meaningfully. The IKEA app allows you to digitally arrange true-to-scale 3D models of IKEA furniture to find furniture. This app can assist you if you want to buy a new couch but are still determining how it will appear in your living room. Open the app and select furniture from the IKEA catalog. Point the camera at the desired location, and the app will give you an idea of how it will appear and whether it will fit. This simplifies furniture purchasing by rapidly outfitting your house with a few touches. You may even get new furniture that complements the interior decor of your home.
Also, Take A Look At:
Conclusion:
These apps do an excellent job of demonstrating what the iPhone's LiDAR sensor is capable of. It started as a novelty feature, but apps such as Polycam and Canvas demonstrate that professionals can use it. As technology evolves, you may use it more than you anticipated. While LiDAR is relatively new, AR apps have been available for quite some time. These apps aren't only for iPhones; Google's ARCore platform also allows developers to create immersive AR experiences for Android smartphones.