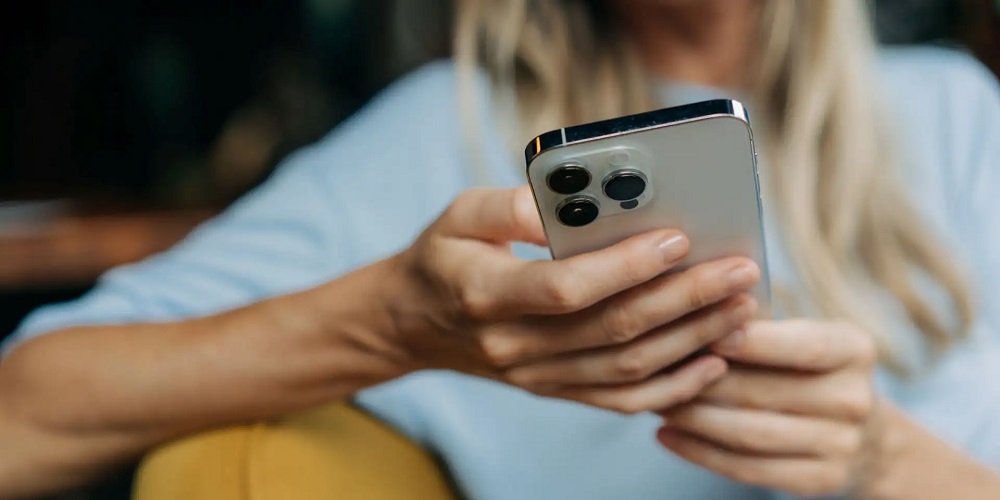 Most iPhone users converse through iMessage, which operates over cellular data or Wi-Fi. Apple's iMessage service allows users to communicate quickly with other Apple users and includes features such as Memoji stickers and read receipts. But what if you have an iPhone that doesn't receive Android texts? You are not alone if this is happening to you. Many folks have had similar issues. Fortunately, you can attempt a few fixes that will fix iPhone not receiving texts from Android in no time.
How To Fix Easily iPhone Not Receiving Texts From Android?
Ensure MMS & Group Messaging Are Enabled
While all iPhones may receive text messages by default, MMS and Group Messaging may be blocked on some models. If an Android user sends you an image, emoji, sticker, or group message, you can receive it on your iPhone once the MMS and Group Messaging options are enabled. If you receive photographs or emoticons over iMessage from other iPhone users, you may not notice you have these turned off. This is because iMessage does not require MMS enabled to receive photographs. Head to Settings > Messages > MMS Messaging and turn on MMS Messaging and Group Messaging. Then, on the right, turn on Group Messaging.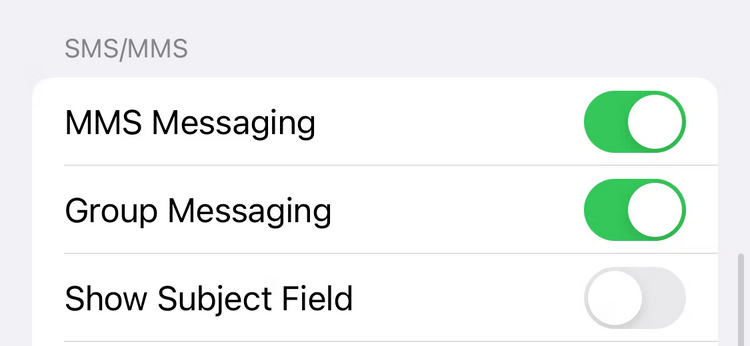 This is the most typical fix for this issue; however, there are various more fixes you may try if this doesn't work.
Ensure Number Isn't Blocked
If you unintentionally or purposefully block a phone number, you will not receive messages from that person, regardless of the sort of phone they have. If you aren't receiving messages from someone, it's easy to check if you have blocked them. To block your blocked numbers, head to Settings > Phone > Blocked Contacts and delete any numbers you don't want to block. Swipe left and tap Unblock to accomplish this.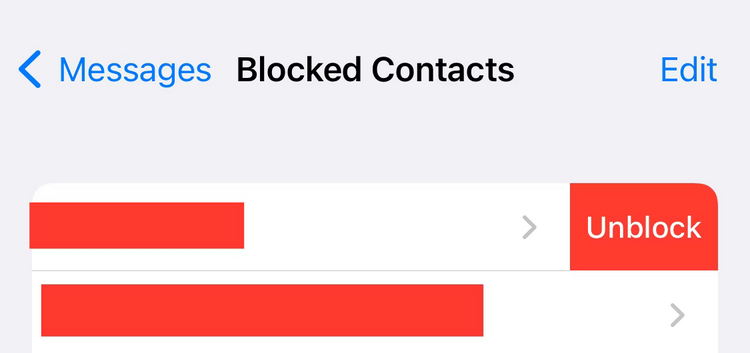 If you don't have the requested number blocked, proceed to the next step. In terms of blocking, is there anyone you'd like to mute notifications from but not block? If this is the case, you may disable text message notifications from someone on your iPhone.
Delete All Old Text Messages
You may miss further messages if you have too many text messages on your iPhone owing to insufficient storage. Removing old messages may be beneficial if you last removed text messages a while ago or receive low-storage notifications on your iPhone. Head to the Messages app, press Edit > Select Messages, and delete unwanted messages.

After you've deleted these messages, try to obtain another text message from someone using an Android phone. If you receive it, this was the issue, and you're set to go. If not, proceed to the next fix.
Update Carrier Settings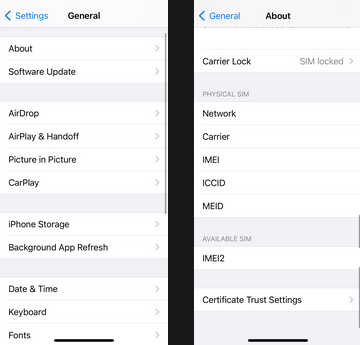 Our phone carriers occasionally deliver network upgrades to our iPhones. Most of the time, these automatically update. However, some circumstances, such as a faulty connection, might cause the update process to be delayed. The irony is that we require the update to have a better connection. To update your carrier settings on your iPhone, head to Settings > General > About and wait a few seconds for a pop-up. If you do, all you have to do is touch the Update button to install it.
Reset iPhone's Network Settings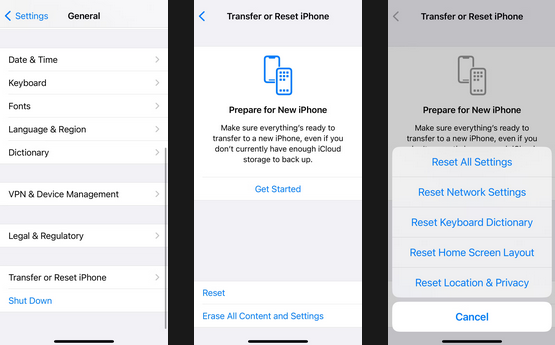 Issues beyond our control can occasionally corrupt our iPhone's settings. When this occurs, you may conduct a reset to restore your settings to their factory defaults and rectify numerous issues. If your iPhone is still not receiving texts from Android, reset the Network Text Settings by going to Settings > General > Transfer or Reset iPhone > Reset > Reset Network Text Settings. You may also reset your iPhone to factory settings, but remember that this will destroy all data on your device.
Contact Carrier
If you need help with the preceding fixes, you can contact your carrier to discover if there is a problem with your cellular service. After all, your cell network operator could know why your iPhone is not receiving text messages. Some iPhone users have discussed resetting their network settings or reinstalling their iPhones; however, this does not appear to work consistently. You can try them before calling your carrier, but you should do it as quickly as possible. If your carrier has issues, you may always choose Wi-Fi as your preferred network on your iPhone, iPad, or Mac to continue using iMessage. Alternatively, you may post in the Apple Support Community to see if another user has discovered a viable fix.
Conclusion:
Not receiving text messages means losing out on essential work information, social activities, and messages from loved ones. Texting is an important mode of communication these days, so not receiving texts means being left out. The most frequent ways to not receive text messages are easy, but you should contact your carrier if you need help with these. After all, you pay a monthly phone fee and expect to receive messages. Your network operator will be able to fix the issue, and your iPhone will be able to receive text messages from Android users again.