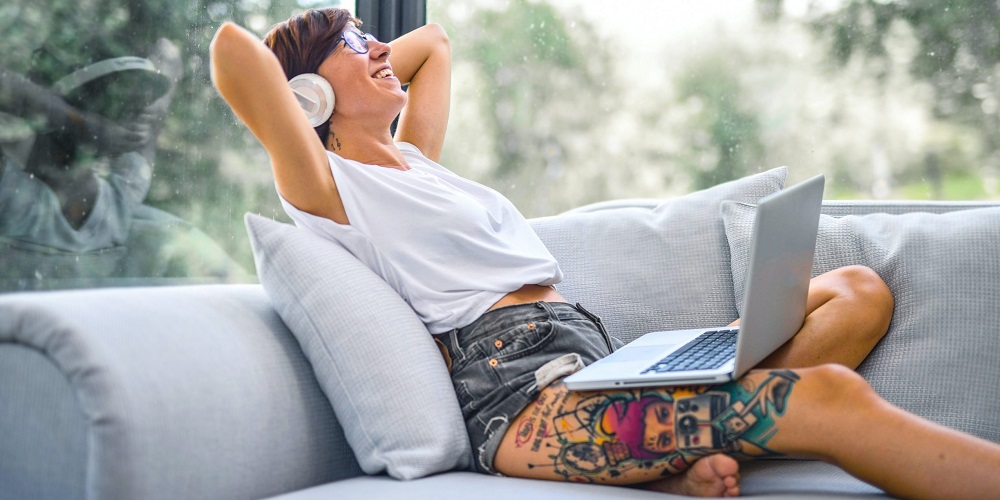 Using Google Sheets to create spreadsheets, you may share work files with others using the built-in share function. PDFs are an easy way to transmit documents in a file format that works on almost any device and screen size. You may use Google Sheets' built-in features to convert and share spreadsheets as PDFs. Nonetheless, there are other ways to go about it. We show you how to convert Google Sheets to PDF in various ways without disclosing the formulae or being concerned about modifications.
Easily How To Convert Google Sheets To PDF?
Download Google Sheet As PDF File
Downloading the spreadsheet file as a PDF is a simple method that you can use to convert Google Sheets to PDF. You may download documents from Google Sheets in various formats, including PDF. Here's how you do it.
Launch the Google Sheets file that will be converted.
Then, click File in the upper left corner and select Download> PDF (.pdf).
In the preview box, the export settings may be changed. Export the current worksheet, workbook, or selected cells, for example.
Expand the Formatting option to select whether or not to show grid lines and notes. You may also adjust the page numbering, title to display, sheet name, and time.
It is preferable to make an informed decision before selecting the download option, such as whether you want to export a workbook or certain cells.
When you're finished, click the Export button. Your spreadsheet will be downloaded as a PDF file to your local computer.
Using Email As Attachment To Convert Google Sheets To PDF
You may send the spreadsheet as an attachment through Email directly from the Google Sheets interface. Additionally, using the Email as an attachment feature, you may export the spreadsheet document as a PDF directly to your contacts. The only need for this to work is that you have a Gmail account. Sign in to your Gmail account in the same browser and then follow the steps below to export Google Sheets as a PDF document through Email.
Open the Google Sheets file you want to export.
Then, click File, then select Email> Email this File.
In the Email, this file window, select Send yourself a copy if you want to receive a copy of the delivered Email and attachments.
Then, type the receiver's email address. If you wish to send it to yourself, enter your email address. Fill in the essential fields and the topic.
Choose PDF from the File type drop-down menu.
Press the Send button. Google Sheets will convert the spreadsheet to PDF and send it to the recipient's email address and yours if you have selected to receive a copy.
Print Google Sheets As PDF File
The typical print shortcut Ctrl + P (Command + P for Mac) also works with Google Sheets. The spreadsheet may be saved as a PDF document using the print tool. Here's how you do it.
Open the Google Sheets spreadsheet you want to export.
To access the Print menu, use Ctrl + P (Windows) or Command + P (Mac). It offers similar formatting and printing choices to the export option. Make any necessary changes and then click Next.
In the Print dialog, select PDF from the Printer drop-down menu.
Choose the pages you want to download next. Then, either select All or enter the number of pages you want to export. The number of pages per sheet, margins, and background graphics options may be customized using additional settings.
Click Save if you want to continue.
Enter a name for the PDF file, select a location for Download, and then click Save. Well, the PDF file will be downloaded to your default location.
Embed To Website As A PDF File
You may embed spreadsheets on your website and share them with others using Google Sheets. It's a quick and easy way to embed spreadsheets without submitting the document to your site. Instead, the generated code will display an iframe holding the document as a PDF file.
Open the Google Sheet containing the PDF you want to embed on your website.
Click to open the File menu.
Choose "Publish to the web" under "Share."
By selecting the Entire Document drop-down box, you may choose which content to show on the Link tab.
Then, click the Web page drop-down menu in the Embed column and select PDF document (.pdf).
Finally, when the docs.google.com box appears, click the Publish button and OK.
Google Sheets will give a shareable link and embed code when you publish your spreadsheet. You may also use it to embed the selected spreadsheet as a PDF file on your website.
Open the Embed tab and copy the iframe code to obtain the code. Then, copy & paste the code into an HTML editor to show the spreadsheet as a PDF document on your website. Any changes you make to the document will be reproduced and shown on your blog.
Open the spreadsheet, click File, and select Share to stop publishing. Then, open the Link tab and expand Published content and settings. Finally, stop publishing to prevent the spreadsheet's content from being visible on your website or anyplace else the iframe code is used.
PDF Using Online Converters To Convert Google Sheets Spreadsheet
You may convert your Excel or OpenDocs spreadsheet to PDF using online file converters. This tool is useful if you already have spreadsheet files on your local drive and want to convert them to PDF documents. Here are a few of the most popular online Google Sheets to PDF converters.
For converting spreadsheets of various formats to PDF files, iLovePDF offers an Excel to PDF converter. It supports OpenDocs and Excel file formats and can quickly convert files to PDF. You may continue to edit or split the PDF using the interface after conversion or download the PDF file to your local storage.
SmallPDF is an online Excel to PDF converter tool. Unlike iLovePDF, SmallPDF's online converter only supports Excel (.XSL or .XLSX) formats. To convert a spreadsheet, drag and drop the File into the converter, and the conversion will begin instantly. After that, the PDF may be downloaded to your computer.
The Bottom Line:
Google Sheets provides several choices for exporting spreadsheets as PDF files and other commonly used formats. You may convert and save PDF files to your local drive, send them through Email, or post them to your website without using a third-party program. If you already have a few Google Sheets spreadsheets downloaded in Excel or OpenDocs format, you may use third-party web converters to convert them to PDF files. Consider these extra practical uses if you're currently using Google Sheets.