How Does Twitter Log Me Out? And How to Fix. Twitter is a place where you can connect with famous people. It's also a fun place to watch movies, read the news, connect with people who like the same things you do, and do other things.
Even though Twitter has changed much over the years regarding how it works, one thing has stayed the same: bugs. Users are prevented from using the features of Twitter by a few bugs. Recently, a bug on Twitter has been logging users out of their accounts.
If you are also affected by the bug on Twitter that logs users out, this tip could be very helpful. In this piece, we'll discuss a few things that will clarify any questions you have about why Twitter logs me out.
Fix Twitter Log Me Out Problem
Along with the reasons, we'll share fixing advice to stop Twitter from logging you out of your account. Then, let's get going.
1. Twitter's servers are down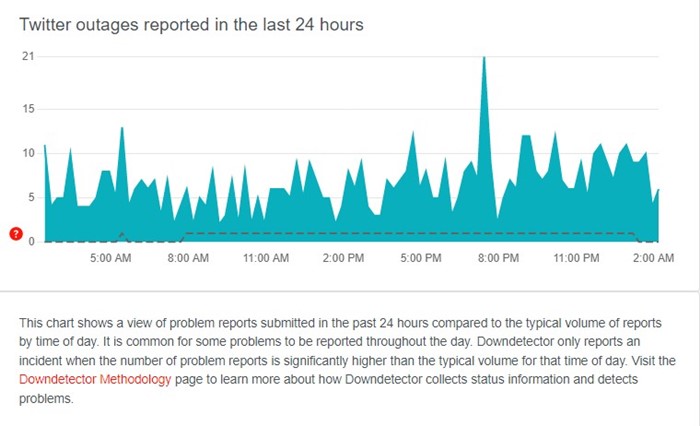 You'll have trouble using most of its services when Twitter's servers are down everywhere. You won't be able to reply to tweets, and media files and videos won't load or play, among other things.
In the past, users complained about problems like Twitter logging them out independently. When the problem was looked into, it was found that users were logged out when Twitter's servers were down.
So, it's likely that Twitter's servers are down, which is why the mobile app or PC version keeps asking you to log in.
You can see if Twitter's servers are running by going to the down detector and checking the server state page. If the servers are down, you must be patient until they are back up.
2. You are Using a Private Browser
Some less famous web browsers may cause compatibility problems, even though Twitter works fine in current web platforms' Incognito or Private browsing modes.
Twitter doesn't work on all desktop and mobile web browsers. If Twitter keeps logging you out by itself, you should check to see if you are using Twitter on a web browser that works with Twitter.
Also, some web browsers support Tor, which doesn't work with Twitter. Also, your login information is not saved when you use private browsing or the "Incognito" mode. So, if you turn off private viewing, the information you saved will be gone for good.
So, if you want your browser to remember your login information, don't use Incognito/Private mode. Instead, use the normal viewing mode.
3. Cookies are Disabled in your web browser
Cookies are text files that sites use to keep track of information about your visit. Websites use cookies to store information about you and your login.
The problem is that several browser plugins or add-ons can delete cookie files. When this happens, you'll be asked to log in again.
So, make sure your web browser does not have cookies disabled. To allow cookies on the Google Chrome browser, follow the instructions below.
1. Open Google Chrome and wipe the three dots in the upper right corner. Choose Settings from the list of choices that show.
2. Go to Settings and then to Privacy & Security.
3. On the right side, click the Cookies and other site data option.
3. Next, click Allow all cookies under the General settings.
All done! This is how you can get your web browser to accept cookies.
4. Your Twitter App is Problematic
If you ask why it keeps logging me out, there might be an issue with the Twitter app. The Twitter app for Android and iOS can have problems and log you out of your account at any time.
You can clear the app cache if Twitter logs you out for no reason. If the cache files in the Android Twitter app are broken or outdated, you can fix them by clearing the cache.
When the app cache gets messed up, the app will try to read from the messed-up cache, which will log you out. Follow our instructions to clear the Twitter app cache on Android.
1. Touch the Twitter app button on your home screen and choose "App Info" from the menu.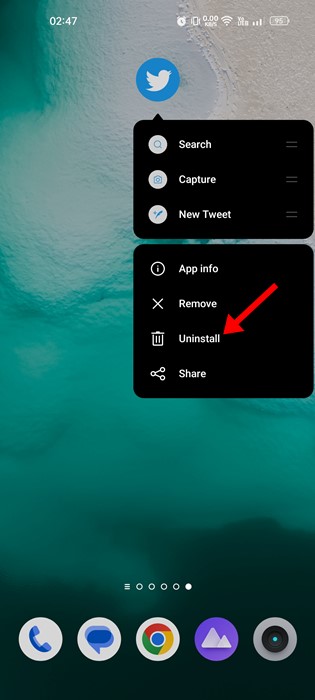 2. On the App Info, select Storage Usage.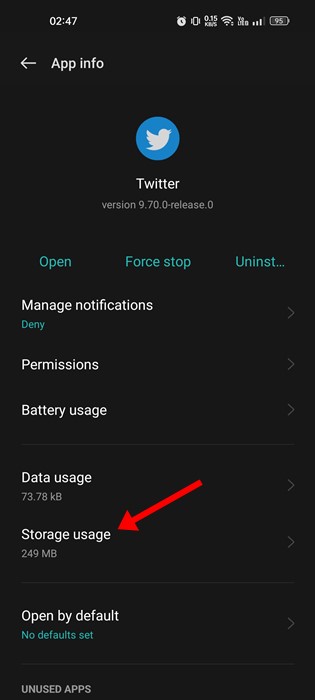 3. Tap Clear Cache in the Storage usage section.
All done! This might fix the problem with Android's random log-out. On iOS, reinstalling the Twitter app is recommended.
5. You are using a VPN/Proxy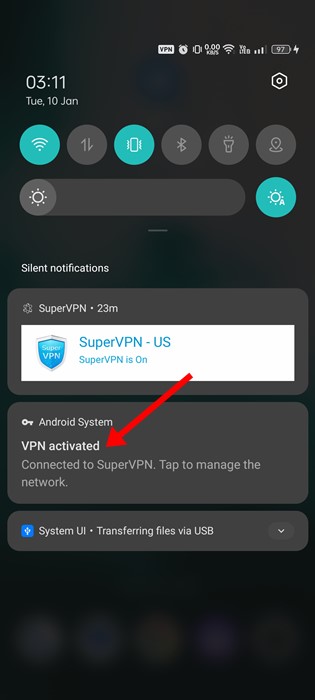 Using a VPN and Proxy is not advised, particularly on sites like Twitter. Most social networking and instant message apps have problems when your phone or computer links to a VPN Server.
Many users have said that turning off the VPN app was all it took to fix the problem of Twitter logging them out. When the app notices a VPN and can't connect to a different server, this is a problem.
When your link to Twitter's servers fails, you are quickly logged out and asked to log back in. Even if you aren't using a VPN, check the browser settings. The Twitter logging-out problem can be fixed by turning off both VPN and proxy servers.
6. You are using a third-party Twitter app
If you use the Twitter Android app often, you may already know that it only has a few important features. Users frequently use third-party or modified Twitter apps to access those tools.
There are a lot of real Twitter apps for Android that let you use many helpful features. Most of these apps are free and can be found in the Google Play Store.
The Apple App Store also has third-party Twitter apps for the iPhone. Twitter doesn't suggest these kinds of apps; if it finds one you're using, it will log you out. Using a modified Twitter app can suspend account in the worst-case scenario.
So, if you're utilizing a third-party Twitter app that is no longer being updated or developed, it's best to uninstall it. However, uninstall your account before you link any such apps from your phone.
7. Contact Twitter Support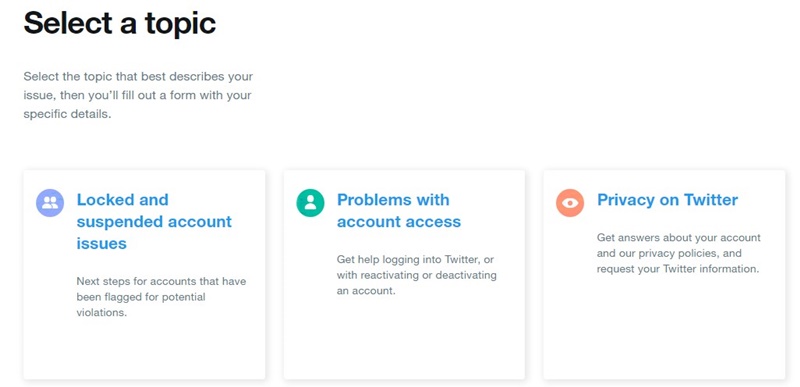 If nothing worked, the best thing to do is send a help ticket. In Twitter's Help Center, you can share your problem with the tech team.
You can file a help ticket and describe the problem. Also, if you can't log in to Twitter, pick the "Problems with account access" topic and describe your issue.
To get help from Twitter, you must file a support ticket on this web page. Open the web page, pick the subject, and describe the issue. The Twitter help team will look into the issue and reply soon.
Twitter logged me out and i can't get back in?
If Twitter shuts you out and you can't get back in, ensure you use the right account information to log in.
If you can't recognize your password, you can join your email address and request a new one.
Also, if you can't recognize your email address, you must use your account's username to change your password. Once you've figured out how to enter the account, you can change the email address.
Receiving the Password Reset Emails, but still can't log in?
Follow these few things if you get the password change messages on your email address but still can't log in.
Connect on the link sent to you by email to change your password again.
Please copy the connection from the email and put it into a new tab in your browser.
Use a different web browser to try to open the link.
Clear the cache in your browser and make sure it can accept cookies.
So, these are the reasons why Twitter logs me out. Let us know in the comments if you need more help understanding why Twitter logs you out. If the post supported you, share it with your friends.