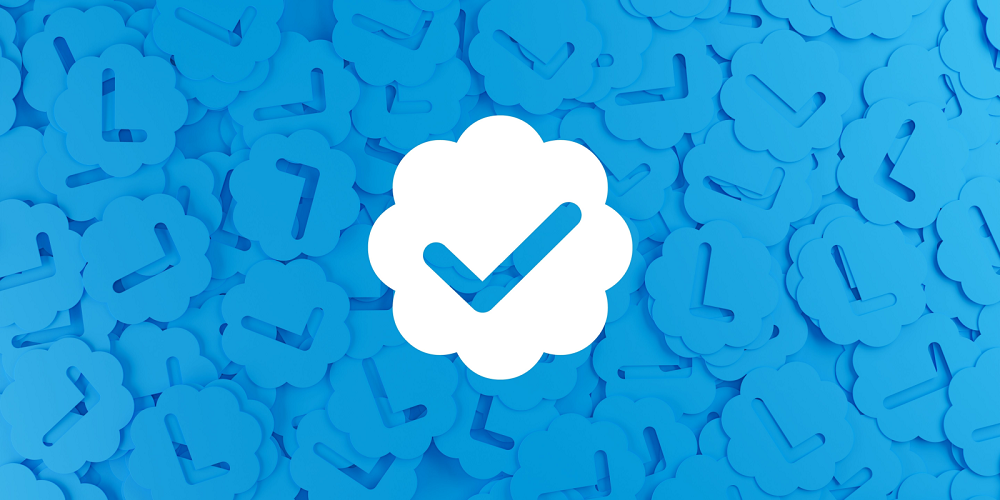 Twitter Blue, a premium subscription service, was introduced to find new ways to improve customers' online experiences. Although it has only been launched in a few nations, it is projected to grow. In addition, the subscription grants users access to special features and other benefits. So what is Twitter Blue precisely, and how much does it cost? Is it even worthwhile to spend the money? Continue reading to find out.
What Exactly Is Twitter Blue?
Twitter Blue is a monthly subscription service that grants you exclusive access to premium features and customizations on Twitter. Twitter Blue will initially be available in Australia and Canada in June 2021. The United States, Canada, Australia, New Zealand, and the United Kingdom were later added to the list of countries where it was available. Twitter Blue doesn't replace the app's free version, which is still available to users in approved countries. Blue is accessible in certain territories on the web and iOS. Twitter Blue contains several special features, such as.
Undo Tweets – If you have a Twitter Blue membership, you can undo a post you didn't want to send. You may also preview the content to verify that your post is error-free.
Reader Mode – Twitter Blue features a "Reader Mode" function that makes threads read more like articles. It offers a more seamless appearance because profile photos, usernames, timestamps, and so on are hidden.
Bookmarking Folders – You may bookmark particular pieces of content with Twitter's free version. Twitter Blue, on the other hand, lets you sort things into folders.
Edit Tweets – Tweets can be edited for a limited time after posting them.
Custom Navigation – You may select which icons appear in the bottom navigation bar under Custom Navigation.
Custom App Icons And Themes – You may customize your device's Twitter app icon and theme by selecting various colors and options.
Top Articles – You will have access to a shortcut to the most shared news articles in your Twitter network, allowing you to find what you're looking for faster.
NFT Profile Pictures – You may use an NFT as your Twitter profile picture.
1080p Video Uploads – You may share videos in full HD.
Longer Video uploads – You may upload longer videos.
A Blue Checkmark – Twitter Blue subscribers with a verified phone number can use the blue verified checkmark.
The features available to you may vary based on your location and device.
How Much Does Twitter Blue Cost?
Twitter Blue costs $8.00 per month for web users and $11.00 per month for iOS users. This is a significant increase over the regular $4.99 price before November 2022 and the $7.99 Musk first gave on all systems when he bought Twitter.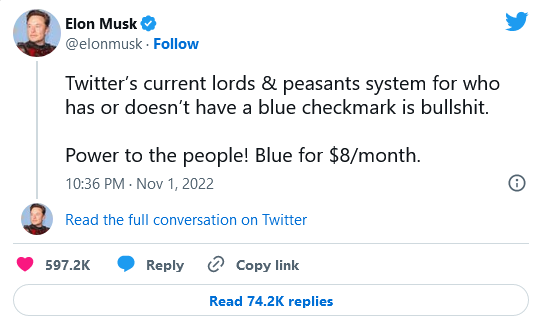 After subscribers are accepted, the price increase will include the contentious Blue verified checkmark. There are also a few "Coming Soon" features for those who pay the higher price, such as having their content prioritized and seeing less advertising.
Existing customers who bought before the price hikes will need to upgrade to a higher price or lose their Twitter Blue subscription.
Is Twitter Blue Worth It?
Paying to use social media may not sit well with some people. However, users will undoubtedly like the new features that Twitter Blue offers, such as the option to edit or undo tweets. The benefit of being verified may persuade everyday users who still need to buy in to become Blue. It would be worthwhile to give it a go and establish your judgment. There appears to be a lot of change for Twitter, and you should be a part of it. It all depends on how frequently you use Twitter and if the features apply to how you use the platform. You can always cancel your subscription if you don't like it.
Conclusion:
Twitter Blue is the platform's most significant foray into paid subscriptions. Despite its modest success thus far, it has enormous intentions. While the future of Twitter is unknown, using Twitter Blue will provide a new degree of customization to your online experience.