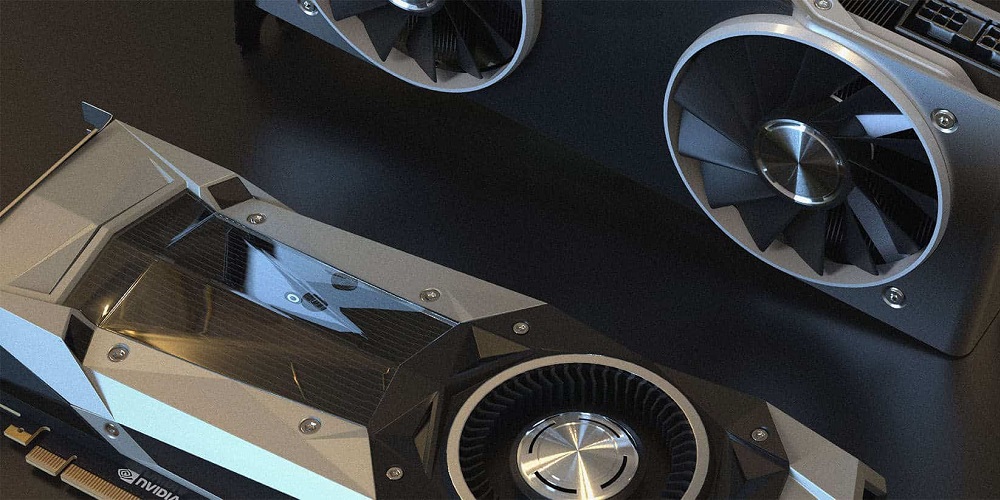 Are you searching for tools to Stress Test GPU? Nowadays, practically every job requires the usage of a computer. This causes users to make extensive use of their system. If you're a regular user who works with high-end programs, you'll need certain options for your system's capabilities. This helps you avoid system damage due to overheating or other related concerns. So, what is the best solution to this problem? Stress testing your GPU with strong and dependable software should suffice. The software recommended below is ideal for this purpose.
Best Free Tools To Stress Test GPU
In this post, we'll provide recommendations for the best tools to stress test the components of your PC system, such as the best CPU stress tests, RAM stress tests, and GPU stress tests.
Unigine Heaven is frequently called a benchmark rather than a stress test. The benchmark evaluates the system's GPU performance by generating a highly detailed 3D scene of a fantasy world to test the GPU's capabilities. The benchmark's intricacy also serves as an excellent stress test by putting a realistic load on the GPU. Furthermore, users may run the benchmarks for several hours to verify total stability because it can be cycled endlessly.
MSI Afterburner is the best hardware monitoring tool for graphics cards. This tool is a free program accessible on Windows systems and can be used to stress test GPU. It has a user-friendly interface and simple options for changing your GPU settings to improve the performance of your graphics card. This tool offers other capabilities, such as fan profile customization, GPU overclocking, benchmarking, and more.
Regarding the graphical interface, MSI Afterburner goes with a black-and-white theme. It features a streamlined appearance with a dash and two indicators that show the GPU and memory clock, as well as the voltage and temperature. This tool is excellent for learning more about Stress Test GPU on your PC and finding out how healthy your computer is.
HWMonitor is one of the best free GPU stress test tools for monitoring the temperatures of your PC components. This tool has a nice UI and is simple for beginners and professionals. Suppose you want to learn more about the health of your computer. In that case, I recommend HWMonitor, where you can find information such as temperature, utilization, clock speed, and power use of the onboard components. HWMonitor monitors the critical information of your PC, such as the temperature of various components and the current incoming voltages. With this knowledge, you can guarantee that your equipment is not at risk of overheating or other mechanical breakdown.
Furmark is a free GPU stress testing tool that emphasizes the GPU by generating a complex 3D image. However, when run for an extended time, it has been known to fry some older graphics cards with specific voltage limit safeguards. Why? This is because it puts such a heavy load on your GPU, which might occasionally harm it due to overheating. These issues are mainly resolved now. However, many detractors of using Furmark to stress test GPUs argue that because no game will produce such a sophisticated image for such a long period, other methods of stress testing the GPU are superior and less risky.
Aida64 is one of my favorite programs for testing the capabilities of my PC's systems. It focuses on real-world techniques, such as when it puts a 100% load on your chip to ensure its stability. Furthermore, the program's updated installation includes the most recent AMD and Intel CPU platforms paired with GPU computing capabilities. AIDA64 Extremely includes many tools for overclocking, hardware problem diagnostics, stress testing, and detector monitoring.
It can assess the performance of the CPU, system memory, disk drives, and OpenCL-capable GPUs. AIDA64 is compatible with all current Microsoft Windows 32-bit and 64-bit operating systems, including Windows 10. AIDA64 Extreme comes with a 30-day trial period. AIDA64 may provide restricted functionality throughout the trial and may not display full information on the data and benchmark result pages. This license allows you to use the full version for 30 days.
This is one of the best GPU stress test tools available. It allows you to stress test your GPU while also providing benchmarking results. 3DMark provides a plethora of benchmark tests for your system. Like Aida64, it puts a heavy load on your GPU to assess its stability. However, the load is so intense that it forces the chip to work harder and even knocks down the best processors, such as the GeForce GTX 1080 Ti. Furthermore, it provides a cross-platform score to compare your system's abilities to those of others.
MAXON Cinebench R2 has been one of my favorite free benchmarking programs for many years, as has the long-awaited Cinebench R20 edition; however, the test is now substantially more difficult owing to a significantly more complicated scenario that must be generated. MAXON Cinebench R20 now offers the opportunity to define a minimum duration for the benchmark, transforming the benchmarking tool into a stunningly harsh CPU or GPU stress test replicating 3D video rendering workloads. If you intend to use your PC for video rendering, 3D modeling, or picture editing, this exam is for you.