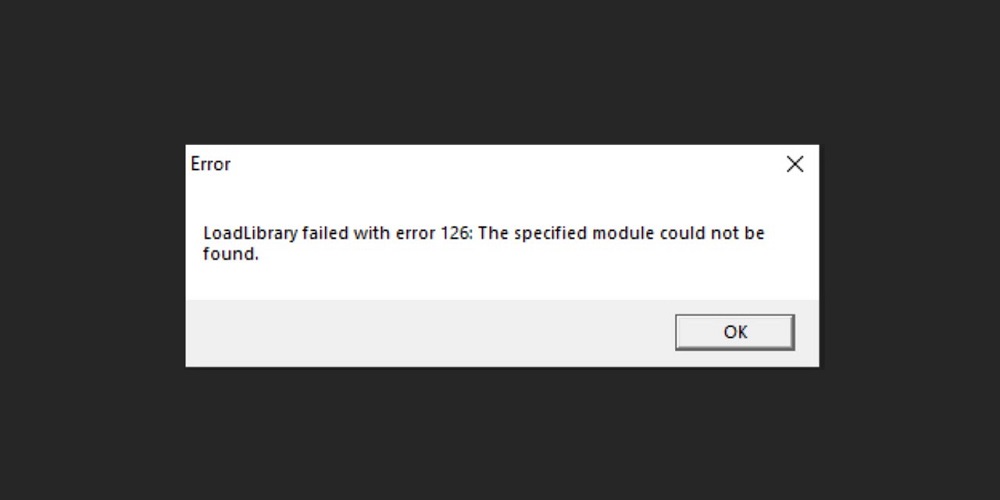 Error 126 is a long-standing Windows issue users have reported on help forums. This error happens when users open games and other software (usually OpenGL). The error message 126 states, "LoadLibrary failed with error 126." When users select the OK button on that error message, the games and apps causing the error close; due to error 126, users cannot use impacted apps or play games. Is the identical error crashing any other software on your PC? If so, here's how to fix error 126 on Windows 11 and 10.
How To Fix Easily LoadLibrary Failed With Error 126?
Set Affected Programs To Run With Admin Rights
A potential reason for LoadLibrary Failed With Error 126 is insufficient system access privileges for impacted software. Because they lack administrator privileges, affected software packages on your PC may be unable to access a system resource, resulting in error 126.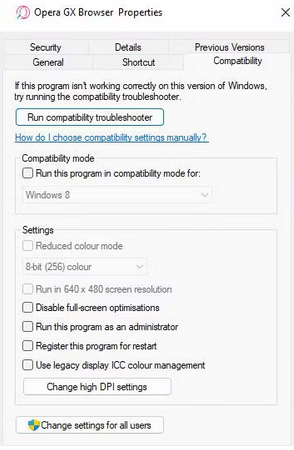 Run System File Checker Tool
Error 126 is caused by system file corruption, a common source of software crash issues. Some programs on your PC may be unable to access a resource due to corrupted system files. The System File Checker command-line tool can be used to resolve such an issue.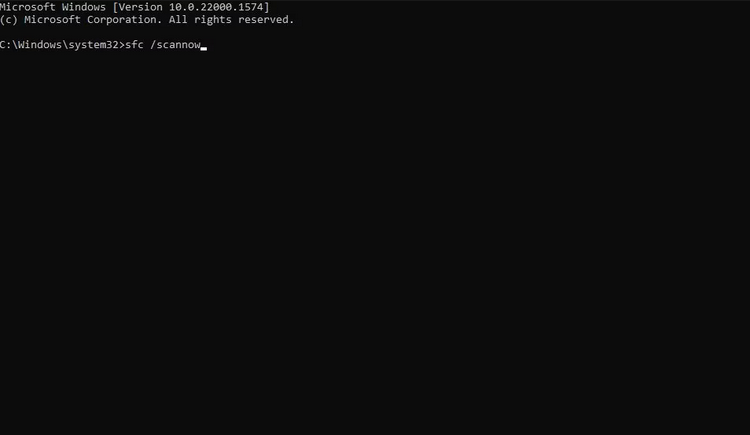 Disable Secondary Graphics Adapter Device
Is your PC equipped with two graphics adapters? If so, removing the integrated GPU on your PC may fix LoadLibrary Failed With Error 126. Users have confirmed that removing secondary GPUs removes the issue, which might arise due to a graphics driver conflict. In Windows 11/10, you can disable one graphics adapter.
Right-click the Start button on the taskbar and choose a Device Manager Power User menu shortcut.

Then, to view devices in that category, double-click Display adapters.

To disable your PC's integrated (typically Intel) GPU, right-click it and select Disable device.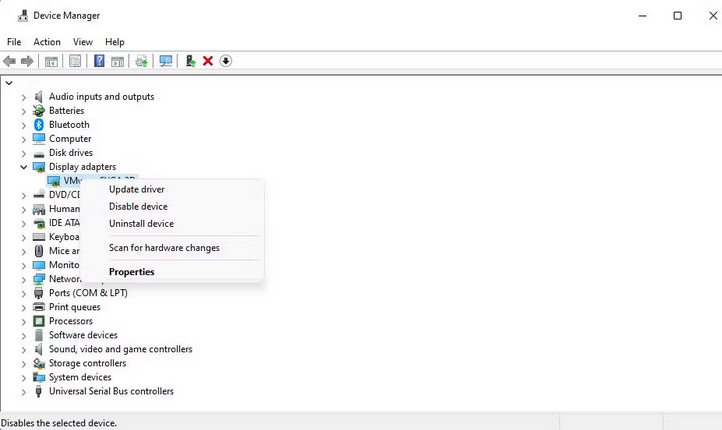 When prompted to confirm, select Yes.

Restart the relevant programs to determine whether error 126 continues.
Run Copy Atio6axx.dll Command
The AMD OpenGL driver file Atio6axx.dll. Many users have reported that copying the Atio6axx.dll file in the Command Prompt resolves the LoadLibrary Failed With Error 126 error. Well, if your PC has an AMD graphics card, this potential solution may suit you. You may run the copied atio6axx.dll as follows.
Use the Win + S key combination to bring up your search box (or click the tool's magnifying glass symbol or bar on the taskbar).

Enter Command Prompt to find that app.

Open Command Prompt with elevated permissions by picking the Run as administrator option when launching that app from the search tool.

If the Command Prompt does not open within the System32 folder, run the following command to change the directory.
cd

\Windows\system32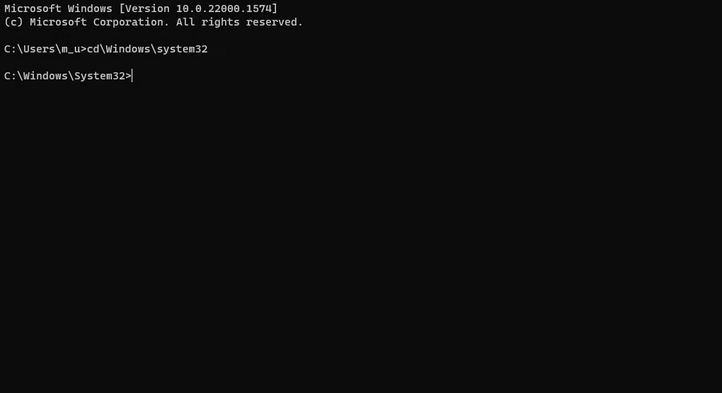 Enter the following command and press Return.
copy

 

atio6axx

.dll

 

.dll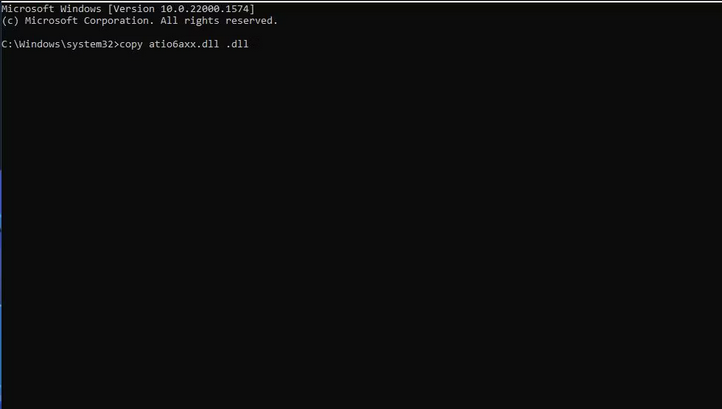 Restart the Windows 11/10 desktop or laptop by clicking the Command Prompt's X (close window) button.
Select "Make This My Main Display" Setting
This error 126 solutions is intended for multi-display PC users. If you have numerous displays, ensure your primary VDU is configured as the main internal display, as seen below.
To enter Settings, hit the Windows keyboard button + I hotkey for that app.

Within the System tab, select Display.

Then, in Settings, click Multiple Displays to expand your options.

If you have yet to select it, tick the Make this my main display checkbox.
If that doesn't work, try unplugging the secondary monitor completely so you're just using one VDU. Next, restart the PC, then open the software programs that caused error 126. If this cures the issue, you can use the apps without several displays. Finally, attach the supplementary VDU to a different port.
Update The Driver For GPU
If the driver for your graphics card is out of current, this might be the source of error 126 on your desktop or laptop. There are many methods for updating graphics drivers in Windows 11/10. First, you may use Driver Booster, a slightly faster and easier driver updater software. Such software, however, will download the most recent graphics drivers from their databases, which may only sometimes be completely up to date.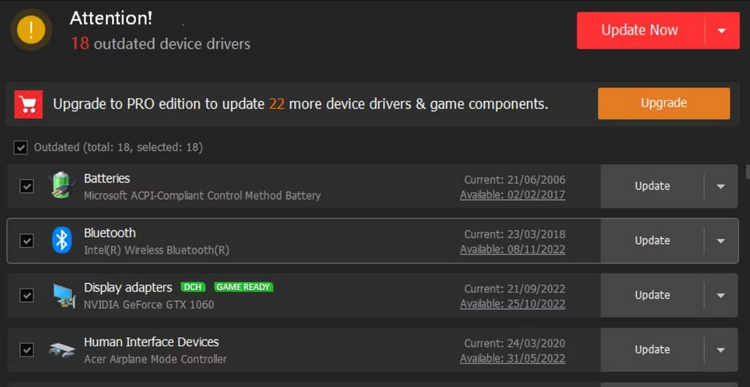 Manually downloading graphics drivers from the AMD, Intel, or NVIDIA websites is the best approach to ensure you have the most up-to-date driver for your GPU. However, that method is a little slower, and you'll need to know what model of graphics card you have ahead of time.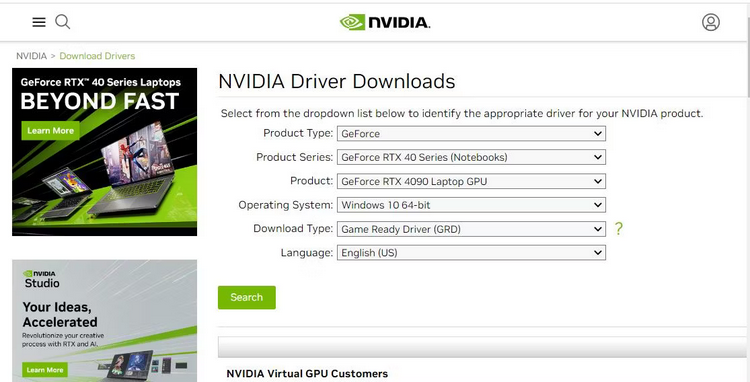 Reinstall GPU's Driver
If your GPU's driver is not updated (it already has the most recent version), reinstalling is an alternate error-126 troubleshooting option worth considering. A method like this can fix issues that arise from malfunctioning GPU drivers, such as error 126.
Clean Boot Windows PC
All third-party startup items are disabled on a clean boot. This removes app and service background processes that start automatically. One of these processes may produce error 126 on your PC by interfering (contradicting) with the affected software. Using Task Manager and System Configuration (or MSConfig), disable any non-essential third-party starting components. Then restart your PC for a clean boot and try launching the affected software again.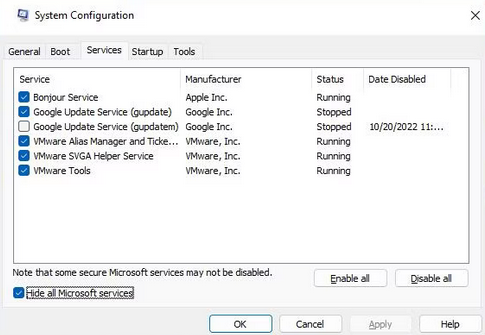 Remove AMD Software
Some users have resolved error 126 in Windows 11/10 by uninstalling AMD Catalyst (now AMD Software). If you have AMD Software installed, that could be another option.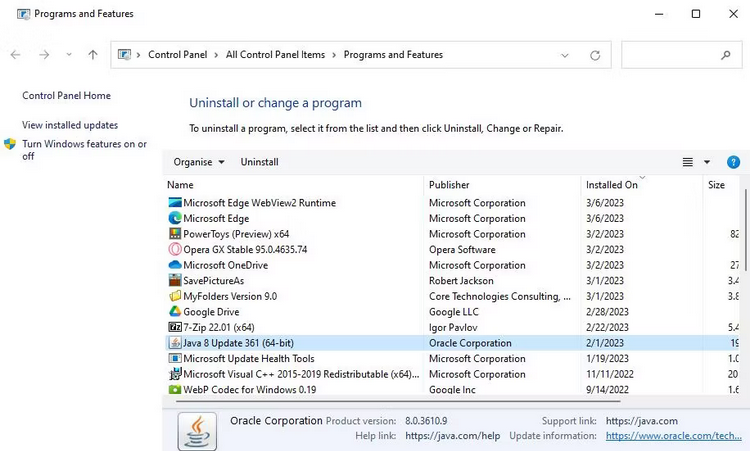 Conclusion:
LoadLibrary Failed With Error 126 can sometimes be more straightforward to fix on Windows PCs because there are several potential sources of the issue. Many of those causes are addressed by the potential error 126 resolutions listed above, which are among the most widely confirmed fixes. They're primarily Windows 11/10 fixes, but some may resolve the same issue in earlier platforms such as Windows 8, 7, and Vista.