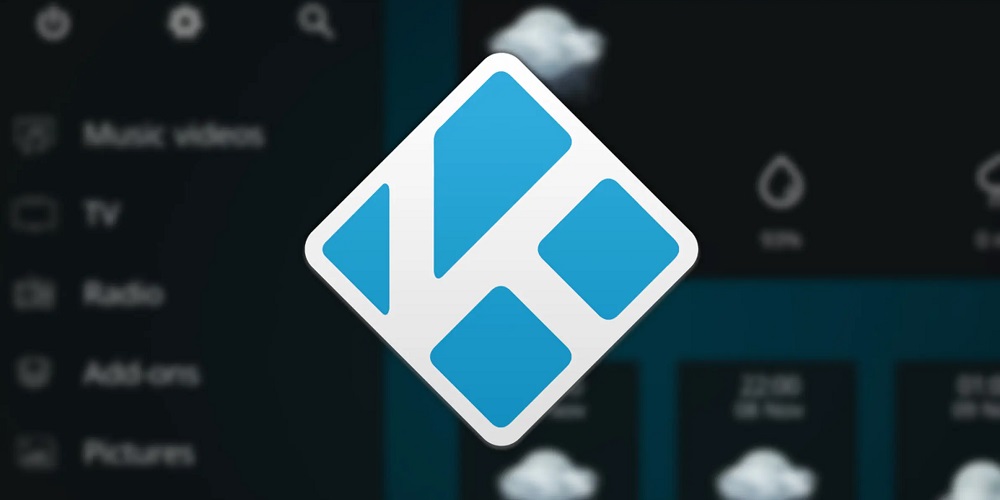 Well, Kodi has become one of the most well-known media center programs. Kodi Builds aid in the establishment of Kodi, transforming it into an ideal streaming center. Kodi is a free media center program that may be used on various operating systems. Users may watch live TV, sports, movies, TV shows, and other streaming media using the program. This detailed definition of the best Kodi builds will honor techies who understand their way around this fantastic component of the program.
Kodi was previously known as Xbox Media Center (XBMC). It is a free media player that the XBMC Foundation, a non-profit technological cooperation, developed. It began in 2002 with the Xbox Media Player (XBMP) but quickly progressed to the XBMC in 2004. Kodi is available as a piece of Free and open-source software (FOSS), which means that, unlike other open-source apps that require a permit from the copyright holder, Kodi is completely free and accessible to anyone who wants to experiment with the programming and make changes.
This post will offer the best Kodi builds for installing everything you need to run Kodi with a single click. Using Kodi Builds might save tons of time you would have spent searching for and selecting certain add-ons. A build is the simplest way to stream and download content quickly and reliably.
Best Kodi Builds
The best Kodi Builds will be included in this post. But first, let's look at the best Kodi Builds.
Nefarious is a nice build that has been around for a long but has just changed repositories. Movies, TV Shows, Live TV, Music, Kids, Catchup, Sports, Apps, System, and Ability are a few of those categories. Venom, 7of9, The Magic Dragon, Uranus, Limitless, and many others are among the most popular additions available. Nefarious is a functional Kodi build that works on nearly every major streaming device, including the Amazon Firestick.
Seeking the best Kodi builds? Misfit Mods Lite is a high recommendation from the first list. The Misfit Mods Lite pack contains awesome add-ons, including Deathstar, SportsDevil, and The Magic Dragon. What a fantastic method to enjoy plenty of free content worldwide! You may receive all of them in a single bundle as an individual. Many people nowadays want to install Kodi on their smartphones or devices so that they may watch movies, free music, TV shows, and cartoons and stream live sports. It offers various video streams with various sub-categories in each part.
Xanax has the same layout, design, and functional add-ons as Durex but in a size that is compatible with practically all devices. For all of these reasons, it is included in our list of the Best Kodi Builds. What makes the Xanax Kodi Build unique is that it provides a beautiful interface, a cutting-edge design, and easy access to various add-ons. If you want full functionality and an incredibly user-friendly system, the Xanax Kodi Build is the best choice. Tons of TV Shows, Sports Broadcasts, Movies, etc., are available from the Xanax Kodi Build. Everything is thorough, and you can acquire all the content you want. Gradually and without apprehension. It is a very solid and dependable procedure that works well and that you may adapt or improve as you see appropriate.
Tons of Kodi builds are available on Doomzday. Many options are available on Doomzday, whether you want a lightweight, simple build or a feature-rich build. Each of its builds includes a solid selection of excellent Kodi add-ons that provide practically limitless streaming choices. But there are plenty of choices, and I am confident you will discover something ideal. These versions come with various excellent Kodi add-ons, allowing you to stream your favorite content. Try Doomzday; you will be satisfied.
Titanium Build features a comprehensive list of entertainment Builds, which makes it unique among the best Kodi Builds in the world. With this build, you may enjoy Live Sports, Live TV, movies, YouTube, Kids Zone, Sports Replays and Highlights, and Live TV for your main UK and US cable TV channels. Titanium includes various add-ons such as DeathStar, Yoda, Gaia, SportsDevil, and many more to present you with such a vast entertainment kingdom. Its sleek and minimalist user interface results in a better user experience. Furthermore, this build has received frequent upgrades to remain current with the current online media streaming build. If you're a Spanish user looking for the best Kodi Build, Titanium Build is for you. This is not to say that it cannot satisfy the interests of various users.
No Limits Magic Build is known for having lots of online entertainment capabilities. It is currently one of the most comprehensive Kodi builds. It includes the Aeon Nox 5: Silvo Skin, which gives you a futuristic appearance. You will understand how Kodi skins affect your streaming experience once you get your hands on this Kodi Build. There's no need to be concerned about non-working add-ons clogging up your system and causing streaming video links to break while using it. No Limits Magic deletes the best Kodi add-ons when they cease operating or become obsolete. You'll be able to enjoy infinite tunes from both the UK and the US, such as the classic jazz song, with them. You can also stream movies, view TV shows, enjoy a world of sports, and bring live US and UK TV networks into your flat. The No Limits Magic build the entire version now tops out at roughly a 285 MB initial download, making it incredibly lightweight. The Firestick Lite version is roughly 173 MB for the initial download and may be the best Kodi build for Firestick-sized devices. This arrives quickly and is ideal for devices with little storage space, such as the Amazon Fire TV Stick.
The Slamious Kodi build is one of the best you'll find lately. This moderately small build works well on all devices, including those with poor specifications. The Slamious build also has a good selection of video add-ons, allowing you to stream almost anything. The simple design lets you start quickly by providing various streaming options directly on the home page. In overall, it's a fantastic build that you should try out. I'm sure you'll enjoy it.
Juggernaut is another of the best Kodi builds. The enormous library collection of Kodi add-ons in the Juggernaut build includes several favorites from our list. The Juggernaut build, like other popular builds, allows access to tons of free streaming media accessible online, including children's options and vintage movies. The Juggernaut build, like Titanium, employs the Xonfluence skin. This reduces file size for smaller streaming devices. Juggernaut will not take long to download and will not take up all of the available space on your Firestick.
BK Nox is one of the best free Kodi Builds since it contains content and categories and has an easy-to-use layout. It works well on all major streaming devices, including the Amazon Firestick, Fire TV, and Android. Athena, The Crew, TempTV, Rising Tides, Amounts, Enigma, The Magic Dragon, Seren, and Many More are among the add-ons available in BK Nox. The Wizard, Real-Debrid, Kiddies, Documented, The Lounge, Boom Box, System, and Power are other categories available on BK Nox. BK Nox builds on Kodi 18. Regularly update Kodi to gain more experience while installing Kodi builds.
The Xontech build comes from our favorite developer Team Falcon, who has previously provided us with tons of worthwhile add-ons and builds. It's a visually appealing design that's free of hassle and complexity. The navigation is straightforward and convenient. Plenty of pre-installed add-ons work, are popular, and are already on our list of the Best Kodi Add-ons. The build also included several App add-ons for utility and maintenance. It will become a popular build soon. I gave it a go. You may wish to do the same. Please remember that this Kodi builds only works with Kodi 18-18.8.
Plutonium Kodi Build is a lightweight Kodi build that will fit on any Amazon Firestick, Fire TV, or any Kodi streaming device. The luxury of streaming content on the internet is provided by this fantastic build, which has a superb UI and tons of expanding Kodi movie add-ons. Plutonium is likely to appeal to those who enjoy flashy, vivid themes. This Kodi build is appropriate for users of all ages and includes movies, TV shows, sports, children's programs, music videos, and other content. Plutonium Construct by Team EzzerMacs is among the best Kodi Builds ever made. Plutonium works with Kodi 18.1 to 18.8, so make sure to upgrade Kodi for the best experience.
Do you want to find the best Kodi builds? Grindhouse is a robust Kodi build with various distinct builds that work on Kodi 18. The Grindhouse constructions are jam-packed with content, categories, and unique interfaces. Arcade, Batman18, Red Light District, 80sMovies18, Blue Lite, MarvelsDC, Horror18, and many more are among the builds available. Numb3r5, Jor-El, The Red Queen, Magic Dragon, Aeon Nox, and many other add-ons are included in the Grindhouse builds. Grindhouse generally provides powerful builds that are tiny enough to work on any streaming device, such as the Amazon Firestick.
The Maze build introduces an entirely new collection of fascinating Kodi builds. There are builds for all kinds of Kodi devices. Well, the Maze Family build is one of the best the Maze Wizard offers. It's a lightweight and incredibly practical build. This build works flawlessly on all Kodi devices. Even if you have a low-spec device (such as a FireStick), you will not experience any performance issues.
The DaButcher build is one of the best free collections of excellent Kodi builds I have ever seen. It's various kinds of Kodi builds, from lightweight to feature-rich. This makes it the best choice for both low-spec and high-spec Kodi devices. Did you know DaButcher has less than ten builds in stock? Even though there are only a few options, they have a big effect. DaButcher works with Kodi 18.1 through Kodi 18.8 Leia and Kodi 17.6 Krypton.
The Badazz Media Center (BMC) build is now available for Kodi 18 and 17.6 versions, making it one of the best for your entertainment movies. Some of the best categories on BMC include movies, TV Shows, Cool Stuff, Kids Club, Sports, TV Guide, System, and Ability. Venom, ClickSville, Wolfpack, Magic Dragon, Midian, FEN, DeathStar, Kingdom, and a lot more are included in the BMC build. BMC is a solid Kodi build for various popular streaming devices.
Also, Take A Look At: