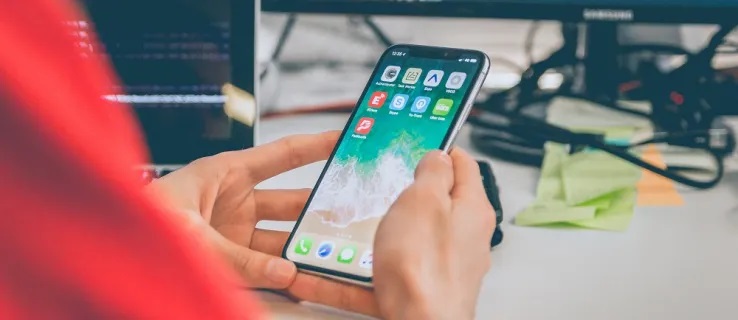 Are you Looking ways to Fix iPhone AutoCorrect Not Working?The iOS keyboard is known for being easy to use. Whether you tap the keys or swipe your typing across the typing to type, it always feels so natural to make a draught. Autocorrect and other features help you get more done and type faster on the iPhone keyboard. Autocorrect doesn't always work the feature it should, though. This makes typing on an iPhone a very bad experience.
People often turn off autocorrect in the iPhone settings so that it doesn't suggest words that they already know. If it's turned off, you won't get word suggestions until you turn autocorrect back on. Check to see if the language you are using on the iPhone keyboard doesn't support the autocorrect feature. Not all of the languages offered have autocorrect that works with AI.
Methods to Fix iPhone AutoCorrect Not Working
The fix makes turning on different features of the iOS on-screen keyboard that make typing easier and less likely to make mistakes. Check How to
1. Enable Predictive Text
Artificial Intelligence is used a lot in iOS to make its features work better.
The way Predictive Text works is that it watches how you type.
If you type a related word or even a wrong word, it will suggest other words and phrases.
To enable predictive text,
Click on Settings.
Tap General, and then tap Keyboard.
Then, scroll down to Predictive and tap the switch next to it to turn on the feature.
You can also turn on the Check Spelling feature to enable sure that you always type the right spelling for the language you are using on the iPhone keyboard.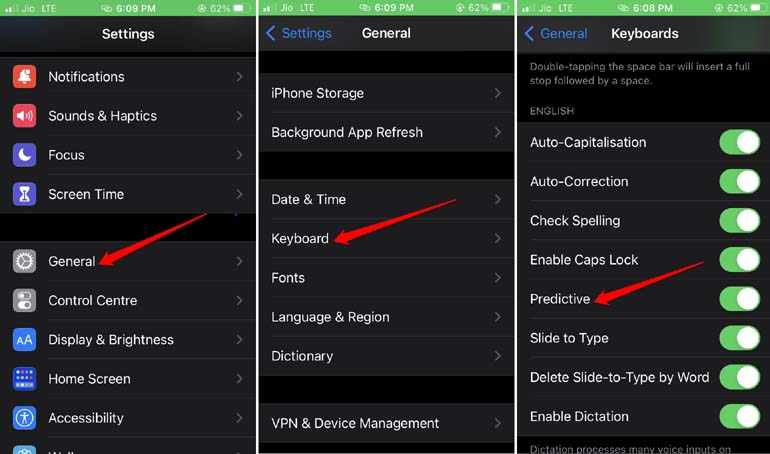 2. Check That You Are Using a Supported Language on the Keyboard
On the iPhone, you can use a lot of different languages to make words, text phrases, and sentences. On the other hand, not all languages have the autocorrect feature. Some may, but they won't be able to do much. You can check Apple's official list to see which languages support the autocorrection feature.
Then, here are the steps you need to follow to add any supported language to the iPhone keyboard.
Open the app for Settings.
Tap General.
Tap Keyboard next.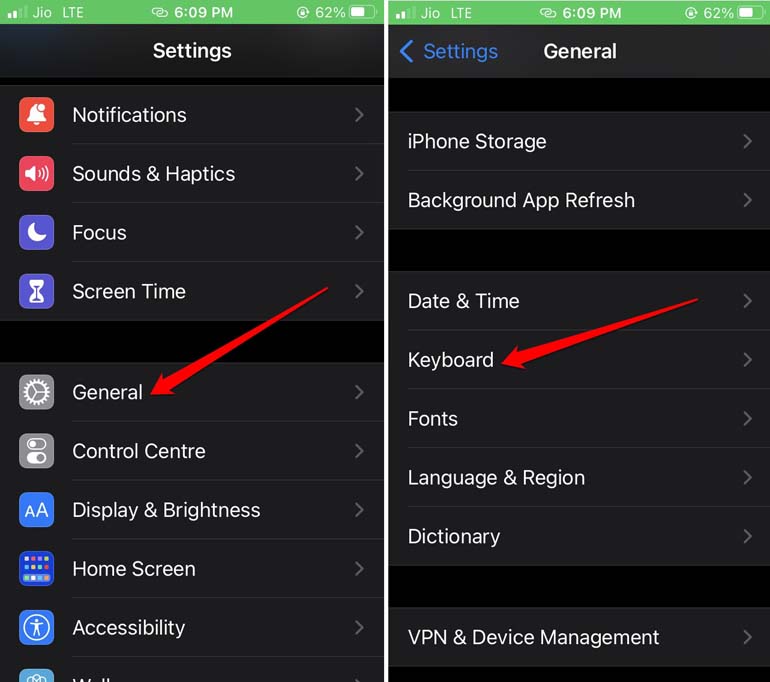 4. Tap Keyboards under that.
5. Scroll down to Add New Keyboard and tap on it.
6. You can choose the language you want from the list.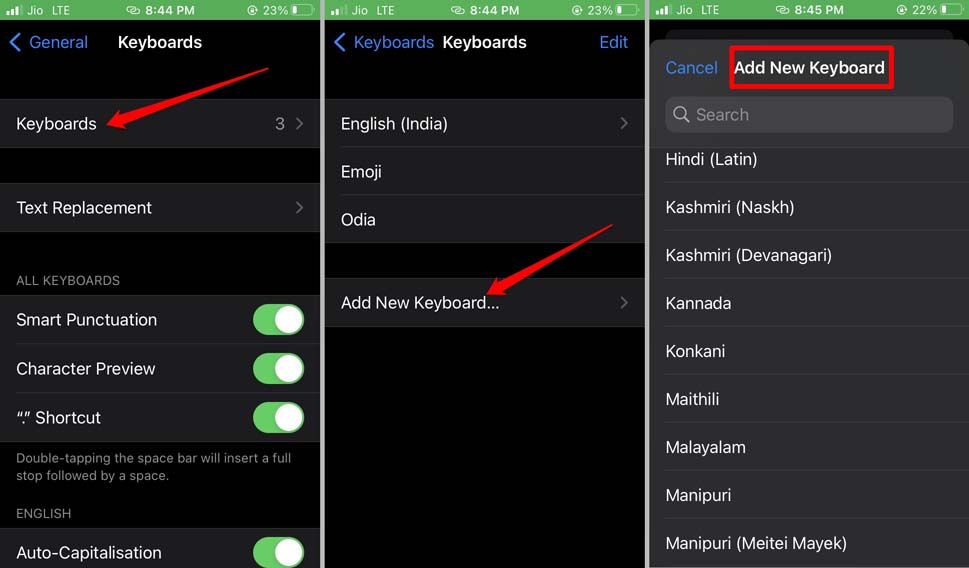 3. Enable Autocorrect Feature for iPhone Keyboard
It's important to turn on autocorrect on your iPhone if you want it to suggest correct words as you type.
Go to iOS's Settings app.Tap on it.
Tap General.
Tap Keyboard next.
Go to "Auto-Correction" and tap the switch next to the feature to enable it on.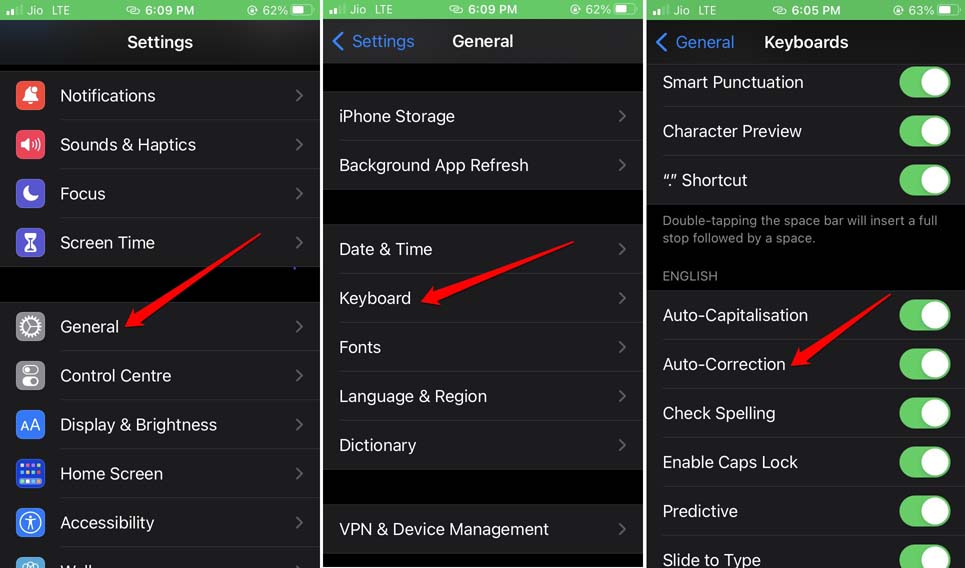 4. Reset the iPhone Dictionary
By doing a reset, any bugs in the iPhone keyboard dictionary will be fixed. It will also delete for good any custom text shortcuts you've made for different phrases. The iPhone will suggest words just like it did when you first started using the iOS keyboard after taking it out of the box.
To reset the dictionary on an iPhone,
Open the app for Settings.
Tap General.
Tap on Transfer or Reset iPhone under that.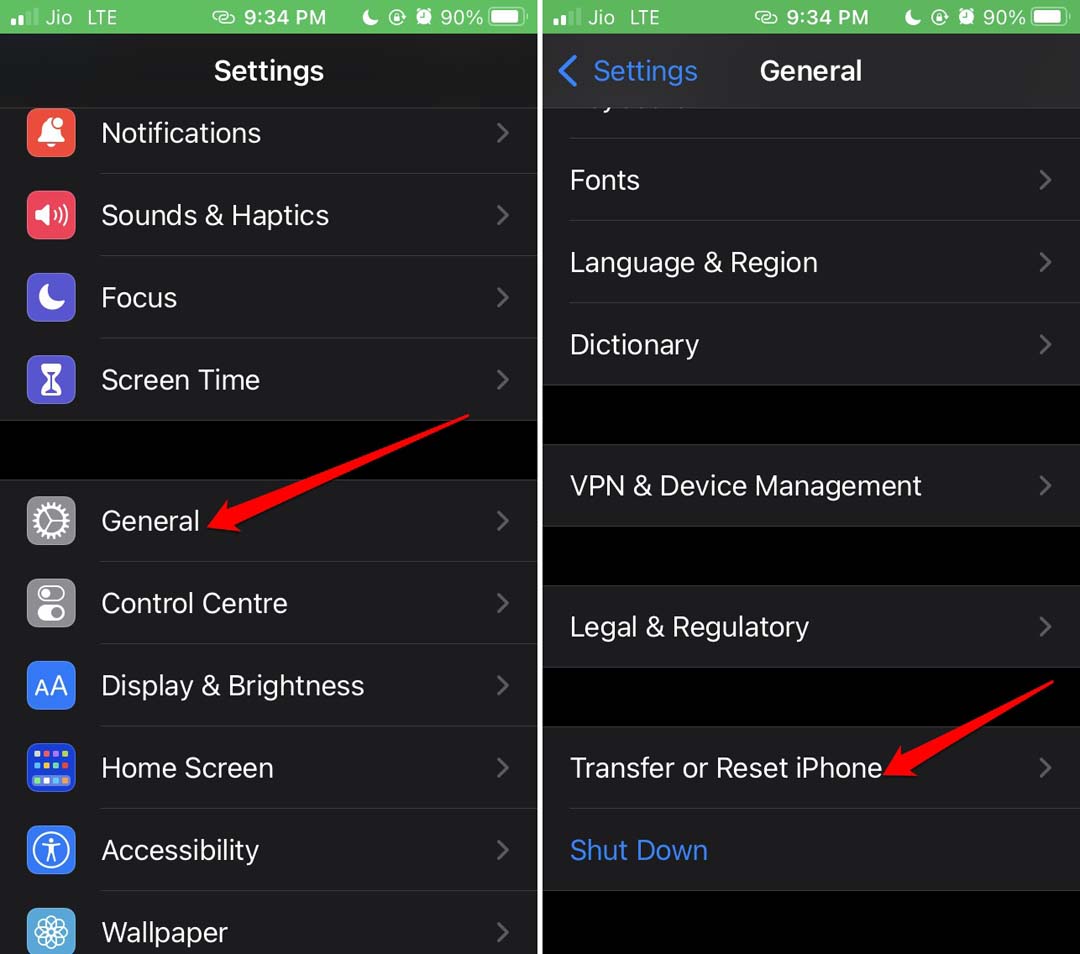 4. Choose Reset and then tap on Reset Keyboard Dictionary.
5. You will be asked to enter in the passcode for the iPhone. give it to them and get the process going.
6. Try typing some text on the device after it has been reset to see if autocorrect and other word suggestions are working well.
5. Consider Using Alternatives to iOS Keyboard
IOS doesn't force iPhone users to only use the iPhone's own keyboard. You can try out other keyboard apps that aren't made by Apple on your iPhone. Google Keyboard, also called Gboard, and SwiftKey are two popular and free keyboards that you can get from the App Store.
Install the different keyboard apps and try typing on them. Keep using whichever app makes typing easier or has more features than the iPhone keyboard
6. Use Custom Text Shortcuts
Here is an alternative to the iPhone keyboard's autocorrect feature. You can make your own text shortcuts for phrases or words that you can use while typing a sentence or a paragraph. Even if autocorrect isn't working, you can quickly add related words to your text using shortcuts.
Start the app for settings.
Tap General, and then go to Keyboard.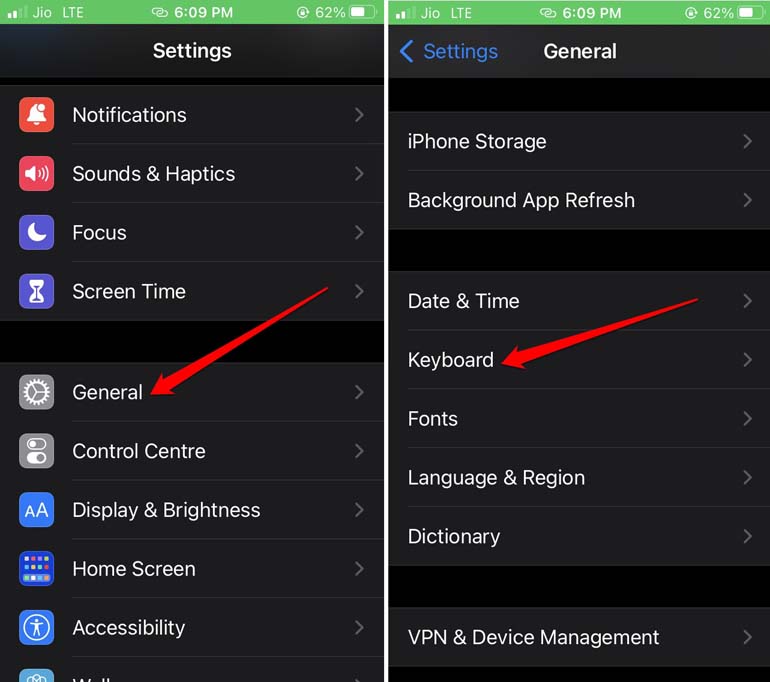 3. Tap Text Replacement next.
4. Tap the + icon in the top right corner.
5. Enter a phrase and set the shortcut text that goes with it.
6. Tap Save to finish when you're done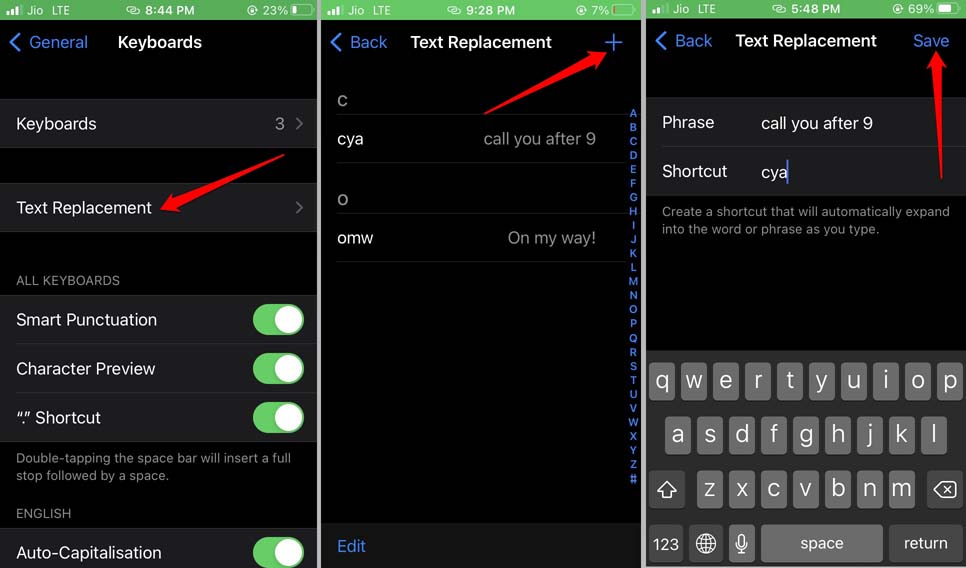 7. Update the iOS
If you think the troubleshooting steps aren't working, it could be a problem with the iPhone's current version of iOS. So, you can upgrade to a newer version of iOS.
To try to search that,
Open the Settings menu and then tap General.
Tap on Software Update, which is under that.
The device will search for any updates that may be available.
If there is a new update, you will be told to download it.
Tap the Download and Install button.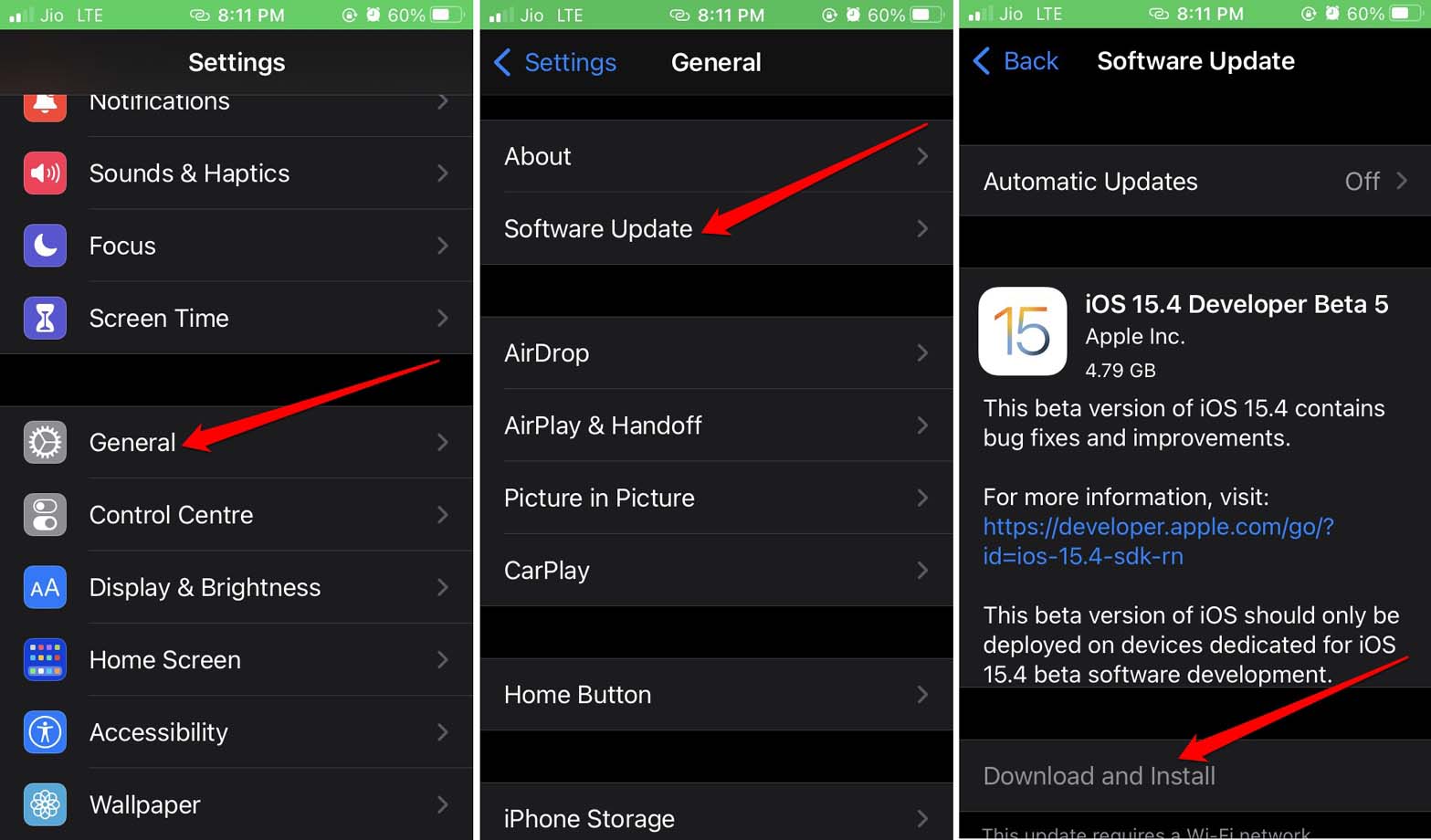 Final Words:

Follow this troubleshooting guide to fix the autocorrect on your iPhone if it isn't working. That way, you won't have to worry about typing the wrong word when you're talking to someone. Having autocorrect turned on makes your typed text easier to understand. So, figure it out now. If you have any thoughts about How to Fix iPhone Autocorrect Not Working?, feel free to leave them in the box below. If the article helped you, please tell your friends about Tipsblog.org.