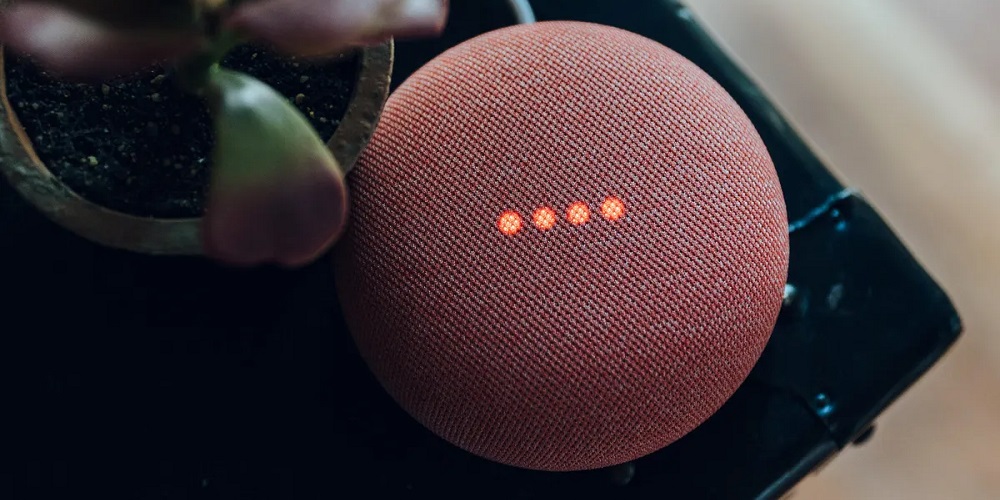 Nothing beats waking up in the morning with the curtains open and the aroma of your favorite coffee filling the air. While this may appear to be a luxury reserved solely for people who have housekeepers, you'll be relieved to discover that you can accomplish it without employing someone. The Routines feature of Google Home is responsible for all of this. Here's all you need to know about Routines and how to use them effectively.
What Are Routines?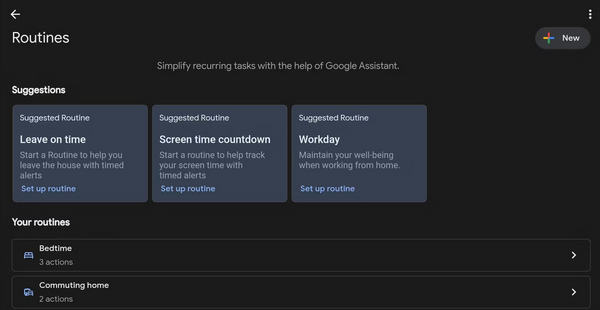 A Routine is among the best Google Home tips and tricks to know. It is a collection of many actions that Google Home will perform automatically in response to a single command or trigger. For example, you may create a Routine that is activated by the phrase "Hey Google, let's get sweaty" and performs the following.
The air purifier should be turned on.

Turns on the lights.

Play your preferred fitness music.
What sets a Routine unique from the regular Google Home commands is that you no longer have to say the commands one at a time. That does all you want it to with only one statement. In addition to a custom voice command, you may set your Routine to activate using any of these starters.
During sunrise or sunset.

Once an alarm on the Google Home speaker or display is dismissed.

After the action of a certain smart home device (e.g., when the smart lights turn on or off).

When there is or is not a presence in the house.
You may also start your Routine from your Google Home app if you want to try it without waiting for a specific trigger.
You have six ready-to-use Routines right out of the box. For example, while you get ready for school or work, the Good Morning Routine tells you about the weather, today's calendar, reminders, upcoming birthdays, phone battery status, and the news.
You also have the Bedtime Routine, which sets the alarm for you, tells you about the state of your phone's battery, and plays white noise to help you sleep. Commuting Home, Commuting to Work, I'm Home, and Leaving Home are other potential Routines. While pre-made, you may easily edit these Routines to match your needs.
Guide On How To Use Google Home Routines?
Here's how to create a Google Routine to use.
Create A New Personal Routine
Personal Routines are made just for you. You may access personal information from Google Home, like appointments from your Google Calendar and notes from your Google Keep. Even if you share a Google Home household with other family members, you are the only one who can start, edit, see, and start your Routines. Here's what you need to do to create a personal Routine.
1 – Open the Google Home app on your Android or iOS device.
2 – On the home screen, tap Routines.
3 – Click the + icon in the lower-right corner.
4 – Select Personal.
5 – Give the Routine a name by tapping on its title.
6 – Tap the Starter button.
7 – Choose a trigger for your Routine. 
8 – Tap the Add action button. 
9 – Choose your preferred actions from the list. If you didn't find one, you might add one by clicking the Try adding your button.
10 – When finished, select the Save button.
Create New Household Routine
On the other hand, a Routine Routine is particularly for Routines using shared smart home household devices. In contrast to the personal kind, any family member with management access may create and edit a Google Home household, and any member of the Google Home household can see when it starts. The best thing about household Routines is that anybody, including visitors, may activate them. Nevertheless, household Routines cannot deliver personal results such as reminders for individual people or events from anyone's calendar. Follow these steps to create a new household Routine.
1 – Launch the Google Home app. 
2 – On the home screen, tap the Routines icon.
3 – Tap the bottom right + icon.
4 – Select Household. 
5 – Choose the title of the Routine and rename it. 
6 – Tap Add starter. 
7 – Select a trigger from the list. Except for the new trigger, When a device accomplishes anything, they are nearly identical to the ones from the personal Routines.
8 – Choose Add action. 
9 – Choose at least one action from the list. You may also add a custom command by pressing the app. Try adding your own.
10 – When finished, tap Save.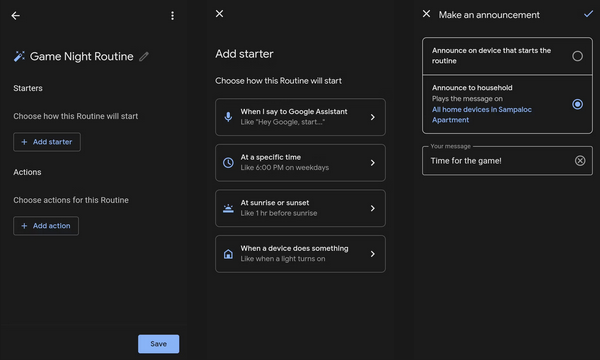 Edit Routine
You can edit a Routine at any time. First, navigate to Routines on the Google Home app's home screen. Then, to change a Routine, tap it. Then, select the buttons under Starters to change the starter or add a new one. The same is true for the actions. Finally, tap Save when you're satisfied with the changes.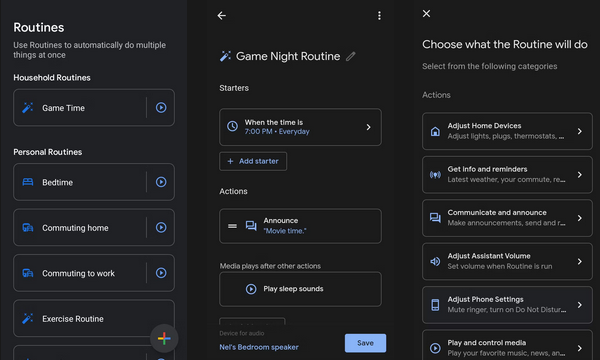 Pause Routine
If you created a non-voice-activated Routine, such as one that starts at sunset, you should halt it while on vacation. To do so, navigate to Routines in the Google Home app and select the Routine you wish to switch off temporarily. Next, turn off the Activate Routine toggle switch under the Routine name. And click Save.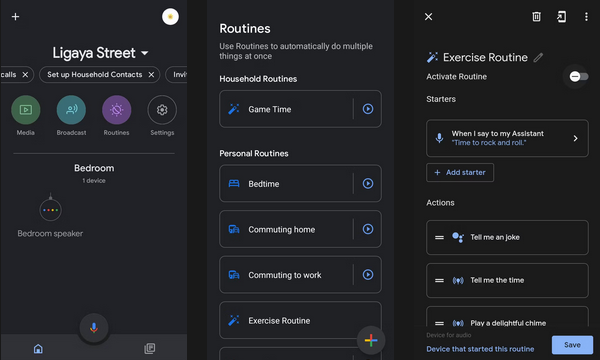 Delete Routine
The Google Home app makes it simple to delete a Routine from your list permanently. First, tap the Routine you wish to remove from Routines. Next, select the trash icon in the upper-right corner of your screen. In the pop-up box, select Delete Routine to proceed. Remember that once a Routine has been destroyed, it cannot be recovered.
Conclusion:
Google Home Routines are a great way to save time and effort since they automate your daily tasks and make your life more convenient. For example, with just one simple trigger, you may have a Routine ready to switch on your coffee maker, turn off the lights, and welcome you with the morning news. Whether you're new to Google Home or have had it for a while, knowing how to set up and manage Routines can help you get the most out of your smart home devices.