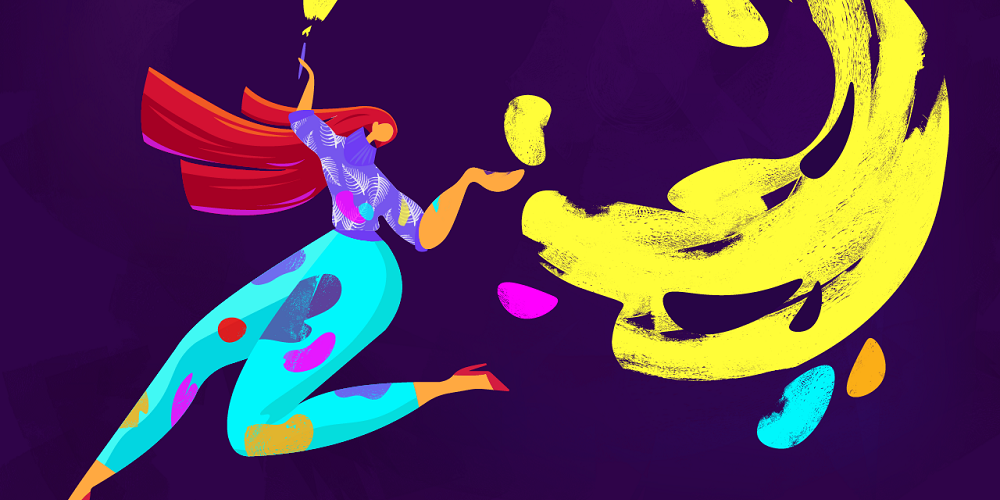 You don't need high-spec devices or specialist graphics tablets to start creating digital art now that more drawing apps are generally available on smartphones. Let's look at how to use the drawing app Clip Studio Paint to create your drawings and paintings at home or even at your favorite café or park. Here's how to easily create an illustration on smartphone.

What Can You Draw On A Smartphone?
Dedicated drawing apps go beyond simple brushes and effects, allowing you to use layers, liquify and 3D models, create webtoons and comics, and even animate. While some apps have restrictions compared to their desktop equivalents, Clip Studio Paint provides fully functional desktop software functionality in a single mobile app. So to begin drawing, painting, or creating drawings, pick up your smartphone and download the Clip Studio Paint app.
How To Easily Create An Illustration On A Smartphone?
1 – Launch the app and tap Start to start drawing for an hour each day for free, or Tap Sign up to subscribe to an unlimited subscription.
2 – To create a new project on the home screen, tap one of the canvas size templates.
3 – The canvas will open.
4 – Use your finger or a stylus to drag on the canvas to draw.
Change Tools
Launch the tool selection area and pick a new brush by double-tapping the tool icons. Pencils, watercolor brushes, oil brushes, and distinctive decorating brushes such as glitter or patterns can all be used. Next, adjust the size and opacity of your selected brush using the sliders on the left.
Change Brush Color
To alter the color of the drawing, use the color icons in the bottom left. Then, pick a new color and tap OK in the color palette. To use the eyedropper and pick colors from the canvas, long press.
Using Layers
For more complicated drawings, you can employ layers, a characteristic of digital art. For example, to make editing easier afterward, you may, draw lines and color on distinct layers. Tap the layers icon to add and manage layers in your drawing, or you may create it on a single layer.
Export Drawing
Tap the Save icon in the bottom command bar to export your final drawing to your photo gallery. You may now use the Quick Access palette > Quick Share command to share your work directly to social media.
How Much Does Clip Studio Paint Cost?
While you must pay to use all of Clip Studio Paint's capabilities, the plans are flexible and suit most customers. You'll also get one hour of free smartphone time every day or the first three months of Clip Studio Paint for free if you join up. Then, starting at $0.99 per month, you may use Clip Studio Paint.