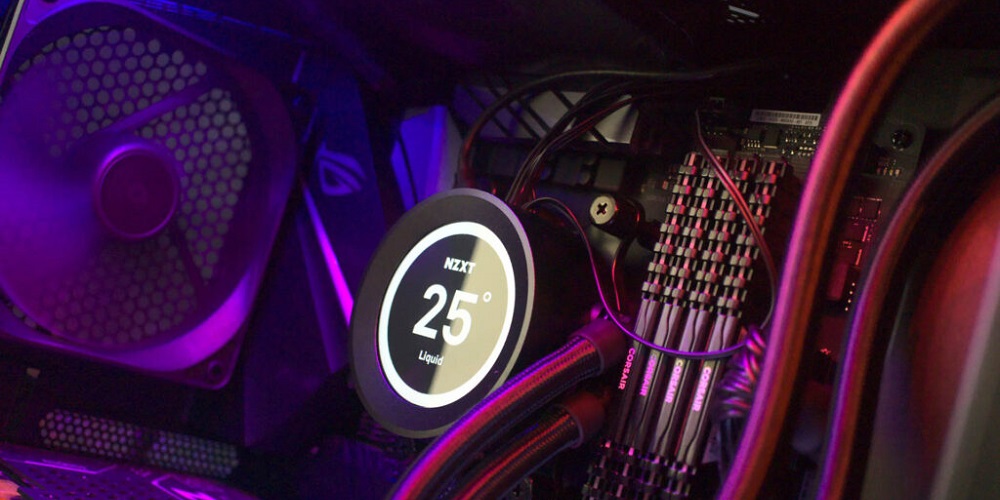 How can I check the temperature of my CPU? The best CPU temperature monitor tools are used to check your computer's CPU temperature. Monitoring your system resources is vital to ensure that everything operates properly, even if you're not an enthusiast. It's always important to understand your system's capabilities and limitations; in certain circumstances, noticing something wrong with your CPU's temperature can be lifesaving.
And you know that when you check the temperature, and it's much below the usual limit, you'll be calmer and happy with your machine since you'll know everything is working as it should. The temperature of your CPU may be affected by various factors, including airflow, cooler, thermal paste, the VRM on your motherboard, overclocking, and use. A good indicator of how well your system is performing is temperature. The best CPU temperature monitor can provide you with all the important information you require.
Best CPU Temperature Monitor Tools
Speedfan's primary role is to keep track of the fans within your computer chassis, but it's also a solid tool for monitoring CPU temperature. Furthermore, fans are important for temperature control; if you can control your fans correctly, your temperatures will be alright. Both beginners and experts may use Speedfan, which is good. The interface is simple for beginners to understand but strong enough for experts. If you want assistance, a simple instruction manual is available to assist you in mastering the software. Speedfan displays data through charts and visualizations. Speedfan is unquestionably the best CPU temperature monitor software for Windows.
CPU Thermometer is a straightforward piece of software. Even though it is a simple and lightweight CPU temperature monitor, it is one of the most popular tools among users who need to know the temperature of their CPU. This software is simple to understand for inexperienced users. It's simple to see why this is so but also easy. You can also customize the temperature unit to your liking, and there is a great warning option that you may set.
One of the most expensive and best CPU temperature monitor tools available. CAM is a comprehensive monitoring tool that displays the temperature of both the CPU and the GPU, as well as a variety of other information like disk space, fan speed, network activity, FPS in video games, and more. This fantastic piece of software may monitor all of your PC's internal apps. You may run this software in full-screen mode to see all the required information. You may examine the data on your system to look for any unusual activity.
It offers a quick warning when components fail to function as planned, and the FPS tracking is fairly accurate. Another advantage of CAM is its adaptability; you may customize the interface to show exactly the information you want. Using a tiny screen, such as a computer monitor, to monitor the temperature of a room is a common practice. The end product is incredible; CAM has a large community behind it; if you want to learn more about how experts use this software, google it.
Well, Speccy is undoubtedly one of the best CPU temperature monitor software apps everyone can and should use. It can keep track of your CPU and GPU temperatures. Speccy comes in two flavors: free and paid. The free edition already displays all of your machine's important information, but the subscription version provides more specific information on the health of your system. The free game version is available but differs from the premium version. Many people use Speccy to share computer specifications with others online. Speccy works with both 32-bit and 64-bit platforms.
Real Temp is a lightweight, simple CPU temperature monitor software with single-core, dual-core, quad-core, and Core i7 processors. This tool is suitable for nearly every processor on the market. Because this software is portable, you do not need to install it on your system. It's compatible with Windows 2000, XP, Vista, Windows 8, Windows 7, and Windows 10 (32 and 64-bit). Real Temp is simple and precise; there is no fluff, and it gets right to the point. It can calibrate each CPU core independently and record your CPU's minimum and highest temperatures.
If you need the best PC temperature monitor, I suggest it on your list! AIDA64 is an extremely capable tool that can do much more than track the temperature of your CPU. It is not free, but it may be worth your money if you consider yourself a fan. The best way to get a good night's sleep is to have a good time. It contains several sophisticated features that may be handy. AIDA64 analyzes certain areas of your computer and provides you with a full report. Even inexperienced users will find the reports easy to understand. Here are some of its characteristics: The capacity to execute a stress test on your system, as well as a variety of other tasks, is a must for the success of any business.
Core Temp, as the name implies, can read your machine's temperature and voltage. It is also used to monitor hardware. You can quickly monitor the CPU load to control it effectively. Core Temp is free to use and offers a simple and well-organized user interface. Open it, and you will see all of the important machine information. Core Temp operates by collecting data from digital heat sensors. It can then notify you if the computer overheats and shuts it down automatically to prevent additional harm. Core Temp is compatible with AMD and Intel processors.
HWMonitor, or Open Hardware Monitor, is a popular and one of the best CPU temperature monitor tools for checking the health of your computer's hardware. HWMonitor is a popular software that most people install initially on their computer. It is portable, lightweight open-source software that can thoroughly examine the system's temperature. HWMonitor is free to use and share, and it has an export tool that allows you to share the data record with other people to check if there is anything wrong with your machine. HWMonitor may be used by both novices and experts due to its user-friendly interface. Download it, save it someplace, and open it to view your hardware's minimum and maximum temperatures, RAM utilization, and machine voltage. We strongly advise everyone to use HWMonitor.
If you require a tool to check the PC's temperature while playing the game, and this is among the CPU heat monitors, you must try it! Game Assistant 2 is a sophisticated-looking piece of software. Its primary role is gaming software, which can track your CPU temperature and other important information. Many people consider Game Assistant 2 among the best CPU temperature monitor software. Game Assistant 2 displays information such as RAM use, current CPU temperature, fan speed, etc. You may use this software to play video games without worrying about your CPU temperature. Game Assistant 2 is Windows 10 compatible.