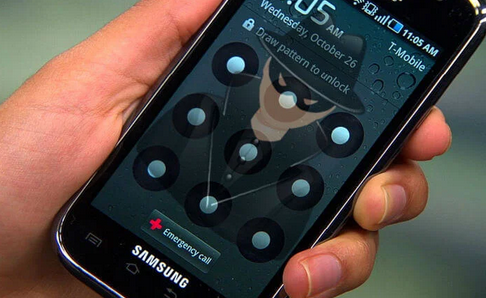 It doesn't count if you use a PIN, a password, or a pattern lock. Someone with a lot of skill can still get into your smartphone. If somebody steals your Phone, they will do their best to get around your password safety. Apps that capture photos of intruders may be helpful at that time.
Many Android apps use the phone's front-facing camera to capture the password of someone who mistypes your Phone's password.
List of 10 Apps To Capture Photos Of Intruders On Your Android
The best Android apps to capture a picture of someone who mistypes your Phone's password are listed in this article. To capture photos of intruders, let's look at the best apps.
1. Intruder Selfie Alert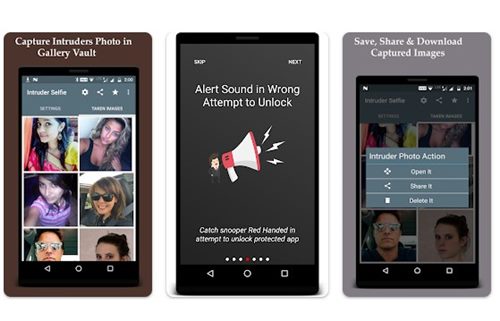 One of the best anti-theft apps for your Android phone is Intruder Selfie Alert. It's a security app that captures the photo of anyone who attempts to unlock your device with the incorrect password.
Once it finds an intruder, it gives you an email to let you know. In addition, it saves the pictures of the intruders to your Google Drive account.
2. Catch Phone Intruder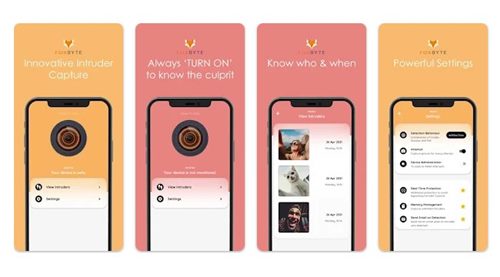 Catch Phone Intruder is less popular than other apps, but it lets you find out who used your Phone when you weren't around. The Catch Phone Intruder app captures the photo with a front camera whenever someone tries to unlock your Phone.
The app is small and works fine with a password, PIN code, or pattern lock. In addition, it can hide the photos from the Gallery app. Catch Phone Intruder is a great Android app that you can use to protect your privacy and keep your Phone from getting stolen.
3. WTMP
WTMP is a little different from the others mentioned in the article. This Android app utilizes the front camera to track who uses your Phone. It works in the background and can be started by pressing a button.
You can select the app to start recording when the device screen goes black. It is also turned on if someone attempts to unlock the device more than three times.
4. Private Zone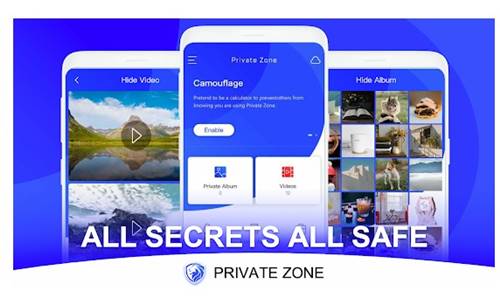 Private Zone is an app locker that can lock apps like WhatsApp, Snapchat, Facebook, Messenger, Gallery, and more. You can also mask photos and videos with it.
Also, Private Zone has a break-in alert that captures a picture of anyone who tries to unlock the apps behind you.
5. Lockwatch
It is one of the best Android apps that capture the picture of someone trying to unlock your device with the incorrect password. The great thing about the Lock watch is that it has a neat and well-organized user interface.
The app performs the following actions after enabling the "Send alert email" option. You can adjust how many times you can try to unlock the Phone. You can choose from one, two, three, etc. If Lockwatch catches someone, it immediately sends an email message with a photo of the Intruder.
6. Third Eye
Third Eye is a lot like the Lockwatch Android app mentioned above. The best thing about Third Eye is that instead of sending an email address, the Phone saves pictures of the Intruder in the Gallery app.
Users must enable the "Intruder detection" function in the app's settings. Third Eye also lets users set the terms they can try to unlock it. You can also hide the pictures of intruders from the Gallery if you don't want to see them.
7. Crookcatcher
If you're looking for a similar app with a good user experience and a "dark mode" option, you should try Crookcatcher. What's that? Crookcatcher is one of the best apps for Android that allows you capture photos of intruders.
Crookcatcher is like every other app in that users can select the number of tries from one to five. Rather of saving the pictures to the Gallery, the Crookcatcher app saves them on its memory.
8. Hidden Eye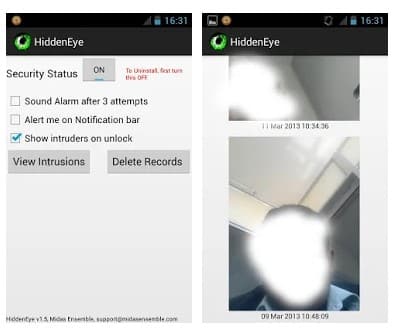 Hidden Eye is one of the more recent apps on the list. It takes the "Intruder selfie." With Hidden Eye, finding out who has tried to unlock your smartphone without your permission is easy.
It lets users select the number of tries to anywhere between one and five and saves the photos to the Phone's gallery app. But the app has a few bugs, and sometimes needs to capture the picture.
9. Intruder Selfie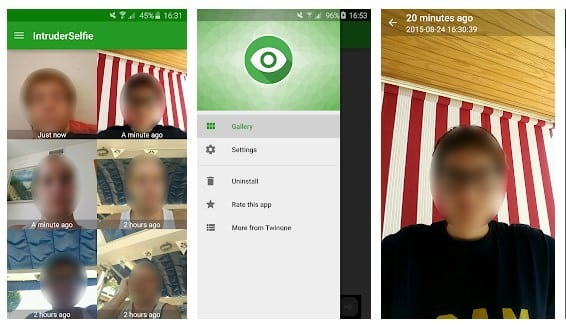 As the app's name implies, Intruder Selfie lets users see who has attempted to unlock their device without permission. The app has a great user experience, and after a few failed password tries, it will automatically capture the Intruder's selfie.
The Gallery app is where Intruder Selfie saves all captured pictures by default. To suppress the photos from the Gallery app, there is an option.
10. LOCKit
The Google Play Store also has LOCKit, one of the best app locks and photo vaults. You can lock apps, hide photos and videos, and do other things with LOCKit.
Intruder selfie is another feature of LOCKit that automatically captures a person trying to open your closed files with the wrong password or PIN.
So, these are the best Android apps to find the person who tried to unlock your Phone. It would help if you started using these free apps to keep other people from getting into your device without your permission. Tell us in the comments if you know other apps that can capture photos of intruders.