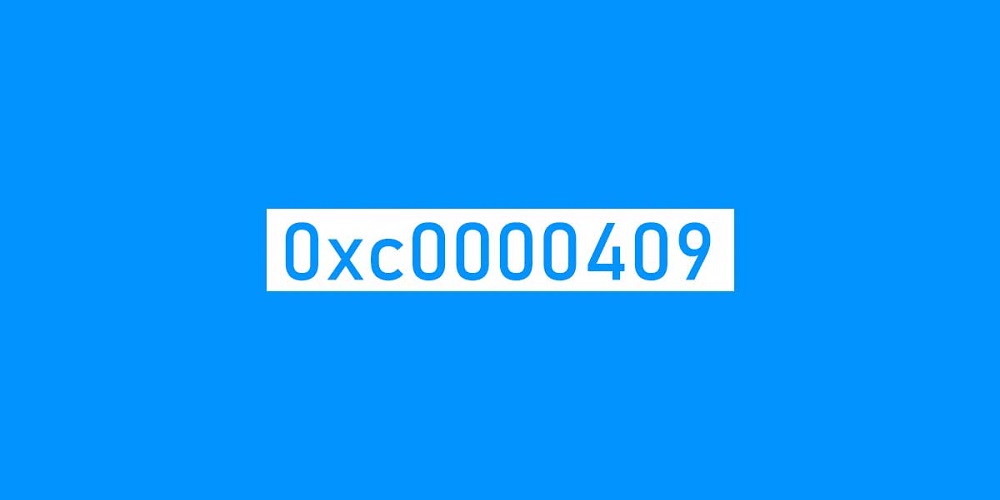 Several Windows 11/10 applications may experience the "software exception 0xc0000409" error. When users attempt to launch certain software, this issue frequently arises. Unfortunately, this error can also cause current games and apps to fail after users have opened them. According to the error message, the exception unknown software exception (0xc0000409) occurred in the application. Error 0xc0000409 is a crashing issue that affects impacted software packages. It's not just an error that appears once and then disappears. Thus, if you need to fix error 0xc0000409 on Windows 11/10, try these alternative fixes.
How To Easily Fix Software Exception 0xc0000409 Error In Windows 11/10?
Troubleshoot With Program And Compatibility Troubleshooter
Some users have resolved error 0xc0000409 on Windows 11 and 10 using the Program and Compatibility Troubleshooter. By allowing users to apply suggested compatibility settings, it fixes software difficulties. This is how you use the Program and Compatibility Troubleshooter to troubleshoot error 0xc0000409.
1 – Select the Troubleshoot option on the right after opening Settings (Windows + I).
2 – Choose Other troubleshooters to display the list of troubleshooters.
3 – Then press the Run button on the Program and Compatibility Troubleshooter.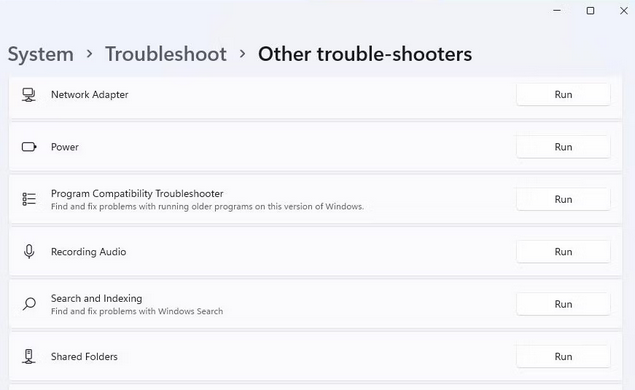 4 – Choose the software you need to repair error 0xc0000409 and click Troubleshooter's Next option.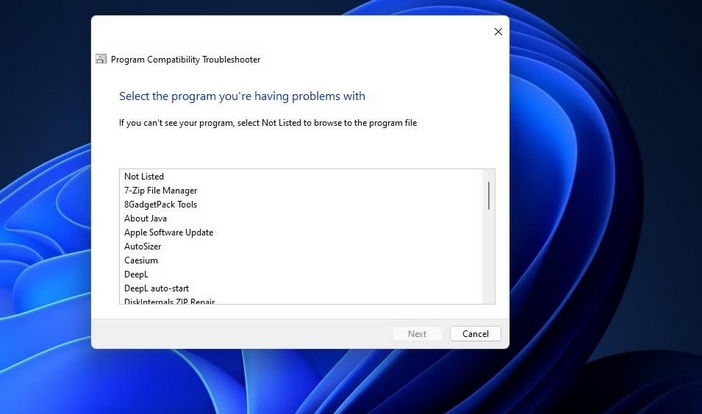 5 – Click Try recommended settings to apply a compatibility mode.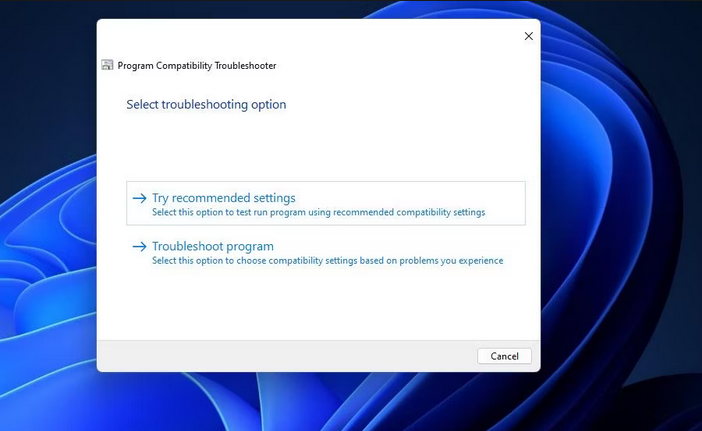 6 – To run the software, press the Test the Program button.
7 – Select Next to bring up more options.
8 – Select Yes to save these program settings if error 0xc0000409 did not occur when you tried the software.
9 – Instead, select No and try again with alternate settings if the error persists.
Scan System Files With SFC
Because of corrupted or missing system files, you may need to repair error 0xc0000409. Windows has a command-line program called System File Checker (abbreviated SFC) to fix similar issues. Running an SFC scan in Windows 11/10 requires the following steps.
1 – Press the Windows + S keys together to bring up Windows Search.
2 – Enter cmd into the search area to find Command Prompt.
3 – Choose the Run as administrator option for Command Prompt to run it with elevated app rights.
4 – Type the SFC command text below and press Enter.
sfc /scannow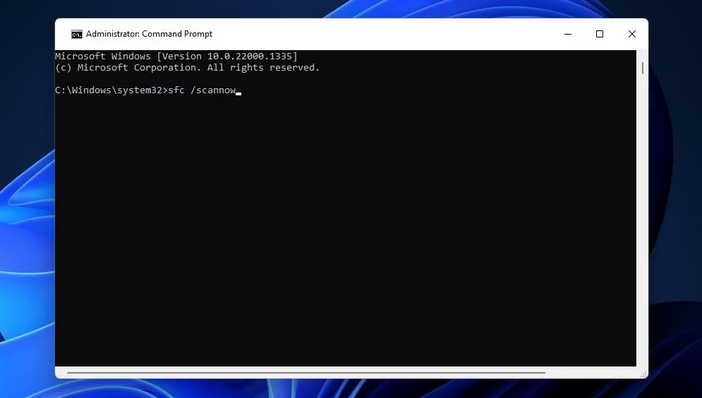 5 – Keep the Command Prompt window open until the scan completes and displays an outcome message. That shouldn't take more than 30 minutes.
Run A Hard Drive Scan
Defective disk sectors can result in various software difficulties, including error 0xc0000409, which can be frustrating. Instead, consider running a hard drive scan using the CHKDSK utility, which detects and fixes damaged disk sectors. From the Command Prompt, you may run a CHKDSK like this.
1 – As previously advised, launch the Command Prompt app with administrative privileges.
2 – Next, type the CHKDSK scan command and then press Enter.
CHKDSK C:

/f/

r/x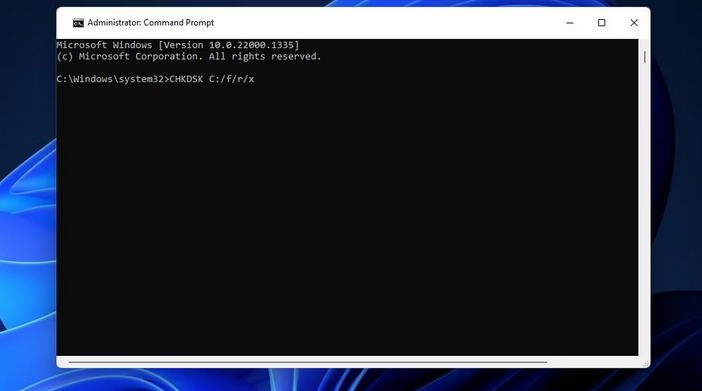 3 – To schedule the scan, press the Y key.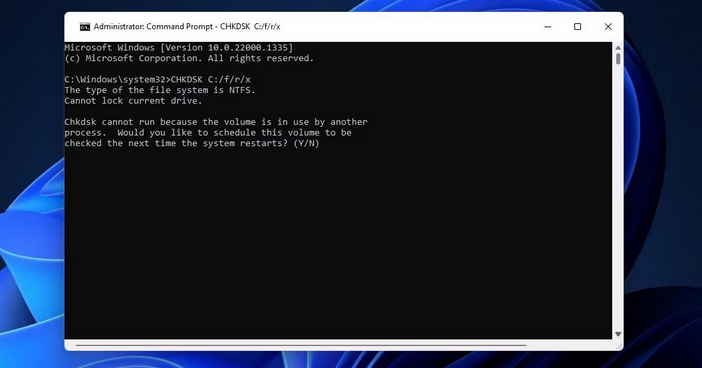 4 – Restart your computer after exiting the Command Prompt.
5 – Wait for the scan to finish.
Repair Microsoft .NET Framework
Another possibility for the error code 0xc0000409 to arise is a corrupted .NET Framework installation. If the .NET Framework must be repaired, any software that depends on it will likely produce errors. The following steps can be used to resolve .NET Framework problems using a specific Microsoft repair software.
1 – Go to the Microsoft .NET Framework download page.
2 – Go to that page and click the download link for the Microsoft .NET Framework Repair Tool.
3 – Next, bring up the browser tab that displays downloaded files. The Ctrl + J hotkey opens the Chrome, Edge, Firefox, and Opera download tab.
4 – To open the netfxrepairtool.exe file, click it.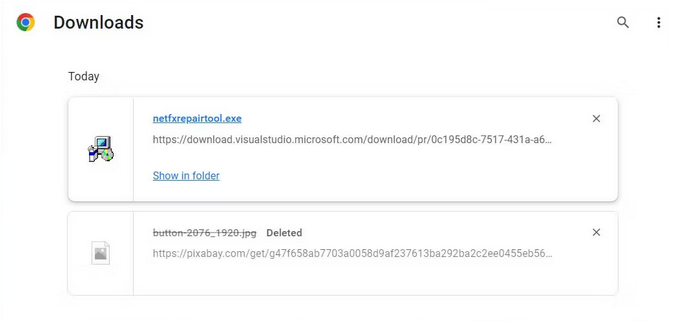 5 – On the Microsoft .NET Framework Repair Tool window, select I have read and accept the licensing terms.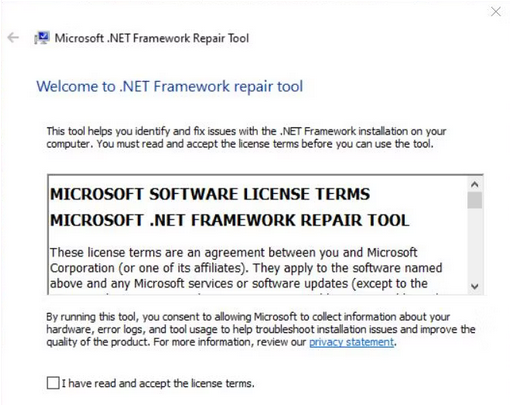 6 – To apply any suggested changes, click Next.
7 – To quit, press the Finish button on the repair tool.
Reinstall Affected Software Packages
Software that displays the 0xc0000409 error may have corrupted or missing files. Some users may need to reinstall impacted apps to remedy this issue. The Control Panel or Settings may be used to uninstall most programs.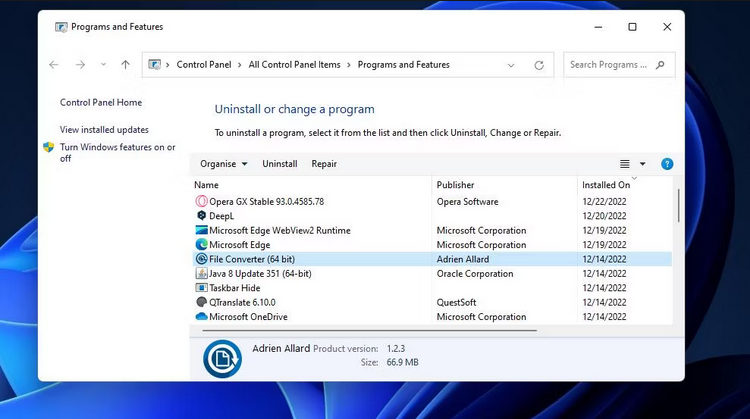 You can reinstall the latest software version by going to the publisher's website after uninstalling it.
Disable Third-Party Background Apps & Services By Clean Booting
Several users reported in forums that they fixed error 0xc0000409 by quitting some background app processes. As a result, there may be background apps or services causing your System to crash with the 0xc0000409 error. Certain background apps and services may cause resource conflicts with the software you are attempting to use.
An excellent approach to avoid software conflicts is to clean the boot. This troubleshooting approach eliminates all third-party apps and services from the Windows startup, removing most background software after a restart.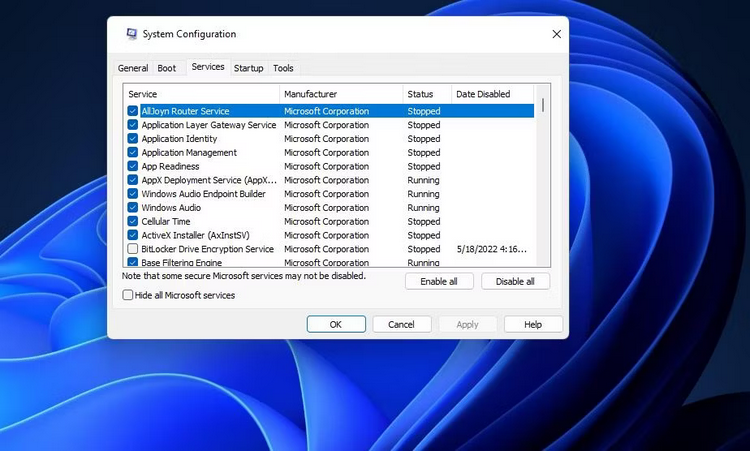 Launch the affected software after performing a clean boot to verify if the error 0xc000040 remains. If that approach works, you may leave the boot settings alone. Instead, you may try to discover the app or service that caused the issue by progressively restoring disabled startup items until you find the one that affects the software.
Roll Back Windows 11/10 To A Restoration Date
System Restore is a troubleshooting utility that stores system snapshots with restoration points. If this program runs on your computer, it can resolve error 0xc0000409. Nevertheless, it depends on whether a restore point that precedes the 0xc0000409 error on your System exists.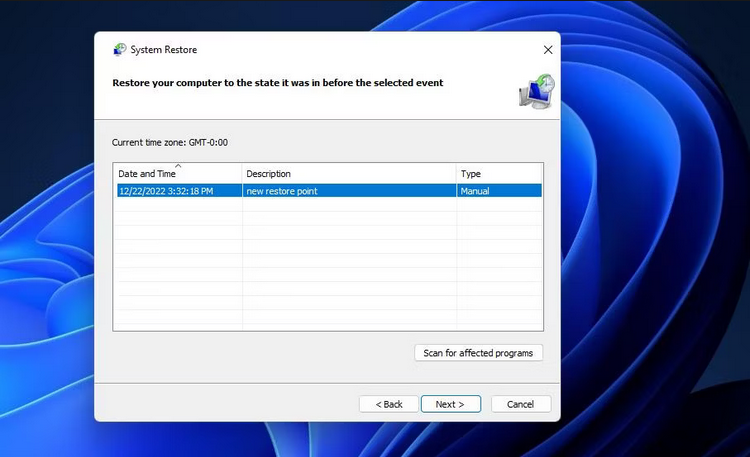 Your best chance is to select the oldest restoration point available. But remember that you will most likely need to reinstall certain software installed after the set restoration date. Nevertheless, uninstalling a conflicting program may also resolve error 0xc0000409.
Conclusion:
When it affects your most important software packages, Error 0xc0000409 is a significant annoyance. Implementing the suggested fixes will prevent the error from crashing your Windows software. However, as there are no certain solutions to that issue, we cannot guarantee they will work in all cases. Hopefully, this troubleshooting advice was useful to you.