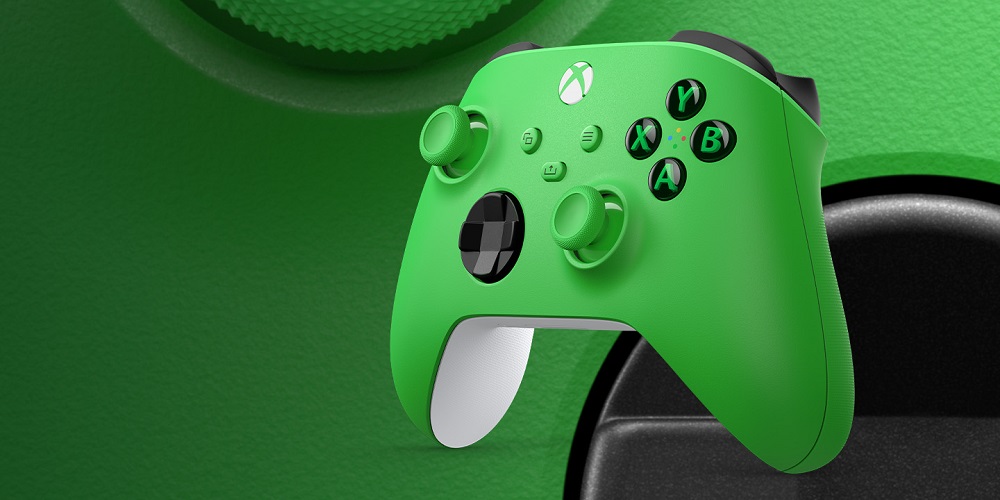 Many Xbox Game Pass subscribers download and install titles using the Windows Xbox app. However, some players cannot install Xbox Game Pass titles with that app due to error 0x00000001. When that game installation problem occurs, a message appears in the Xbox app after completing the download. Error 0x00000001 is a problem that Xbox Game Pass subscribers must resolve to play their games. Some people may contact Xbox support about the problem. But, with these alternative solutions, you may resolve error 0x00000001 on Windows.
How To Fix Easily Xbox Game Pass 0x00000001 Error?
Run Troubleshooter For Fixing Apps
Since error 0x00000001 occurs in the Xbox app, the Windows Store Apps troubleshooter may be beneficial in resolving the problem. This troubleshooter fixes issues with Microsoft Store apps that aren't operating properly. The steps for running the Windows Store App troubleshooter are as follows.
1 – Use the Win + I hotkey to access Settings.
2 – Within the System tab, choose Troubleshoot to bring up some navigation options.
3 – Select Other troubleshooters to display the list of troubleshooting tools.
4 – Press the Run button to start the Windows Store App.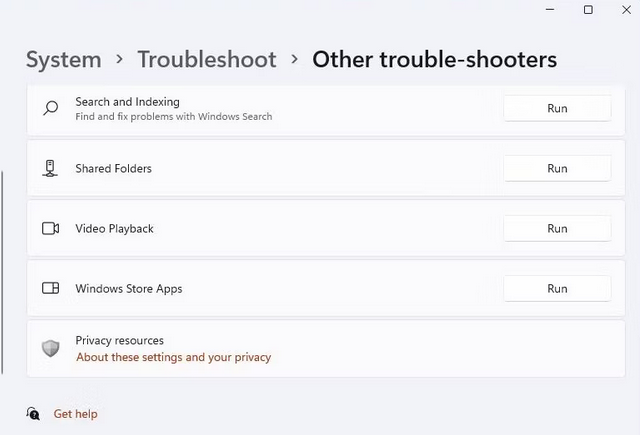 5 – The troubleshooter may automatically apply some fixes. If it provides any possible solutions, choose to use them.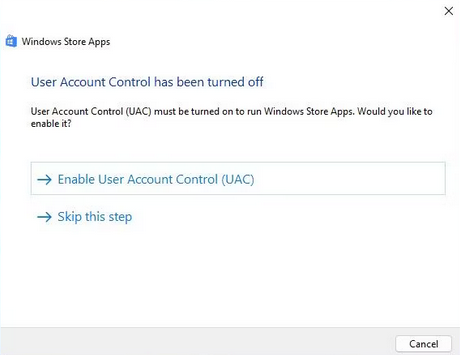 6 – To access the same troubleshooter on Windows 10, click Update & Security > Troubleshoot. Then, you may access the troubleshooting tool list by clicking Additional troubleshooters. Next, in Windows Store Apps, select the Run the troubleshooter option.
Repair & Reset The Xbox, Microsoft Store, And Gaming Services Apps
When the Xbox, Microsoft Store, and Game Services apps are broken, they can all generate error 0x00000001. Repairing and resetting all those apps through Settings may clear any issues and resolve 0x00000001. However, before deleting an app's data, try repairing it. Repair is directly above the Reset button in the Xbox, Microsoft Store, and Game Services apps. So, try Repair first, and if that doesn't work, try a reset.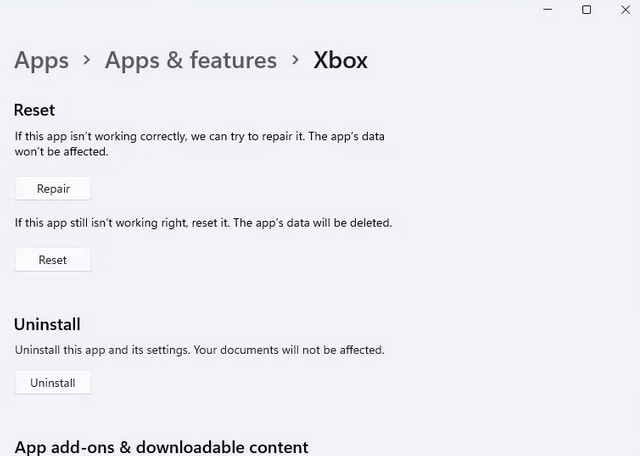 Reinstall Microsoft Gaming Service Package
Reinstalling Microsoft Gaming Services is a more frequently accepted solution for error 0x00000001. If the Gaming Service package is corrupted, this will repair it. In addition, you may reinstall Microsoft Gaming Service using PowerShell in the following manner.
1 – To open Windows Search, press Win + S simultaneously.
2 – Type PowerShell into Windows Search. Several results will show but wait to click on any of them.
3 – To use the command-line app with administrative privileges, right-click the PowerShell result and choose the Run as administrator launch option.
4 – Enter and run this command to remove Gaming Services.
get

-appxpackage Microsoft.GamingServices | remove-Appxpackage -allusers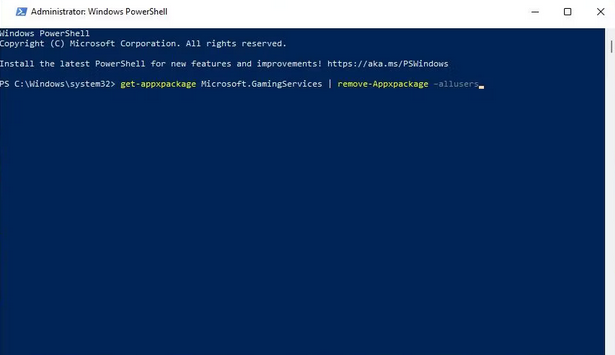 5 – Use the PowerShell command and click Return to reinstall Gaming Services.
start

 ms-windows-

store

://pdp/?productid=

9

MWPM2CQNLHN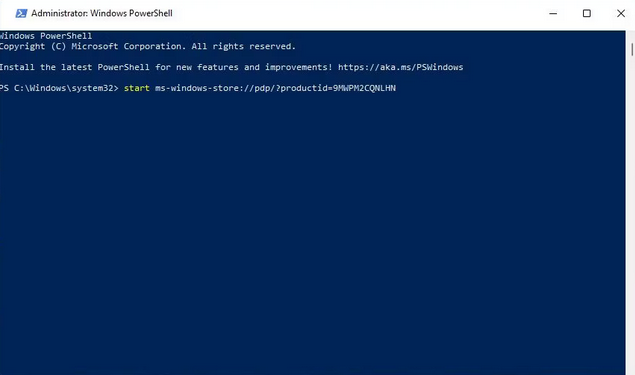 6 – If you do not reinstall Gaming Services with PowerShell, the Xbox app may remind you to do so the next time you launch it. Instead, you can click the download icon within the Xbox app.
7 – Click Get on the Gaming Services MS Store page that appears.
Start Xbox Live Auth Manager Service
Xbox Live Auth Manager manages Xbox Live authentication. When the service is deactivated, Xbox app issues may arise. As a result, ensure the service is enabled and running this way.
1 – To open Windows Search, press Win + S.
2 – Type Services to find that app and choose its result.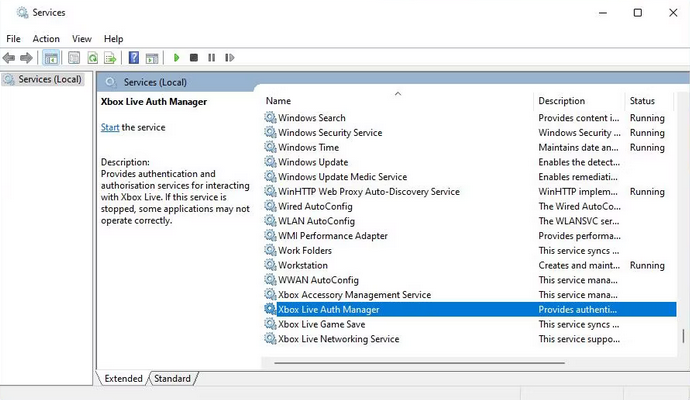 3 – Double-click Xbox Live Auth Manager to open the service's properties panel.
4 – Change the service's startup type to Automatic by choosing that option from the Startup type menu.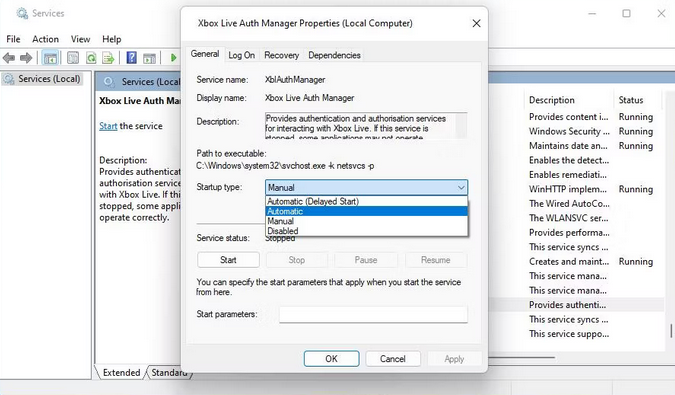 5 – Press the Start button on the Xbox Live Auth Manager.
6 – Click Apply to save the settings.
7 – Click OK to close the Xbox Live Auth Manager window.
8 – Repeat steps 4–8 for the Xbox Live Networking Service and Xbox Live Game Save.
Flush Domain Name System (DNS) Cache
Another possible reason for error 0x00000001 is Internet connection instability caused by faulty or outdated DNS data. Such an issue can be resolved by flushing the DNS with Command Prompt.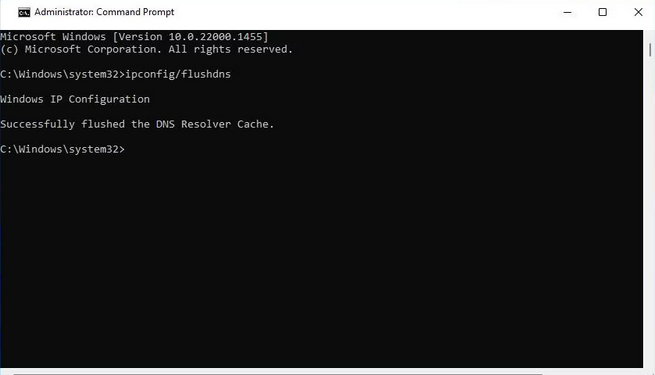 Run Windows Image And System File Scans
The 0x00000001 error on your Computer might be caused by system file corruption impacting the Xbox app's dependencies. If you need help with the preceding solutions, consider running scans to repair the Windows image and system files. Well, the Deployment Image Servicing and Management and System File Checker Command Prompt tools are ideal for doing just that. Here is how to use both of those programs under Windows.
1 – Open Command Prompt as an administrative user.
2 – First, use this command to launch the Deployment Image Servicing and Management tool.
DISM.exe /Online /Cleanup-image /Restorehealth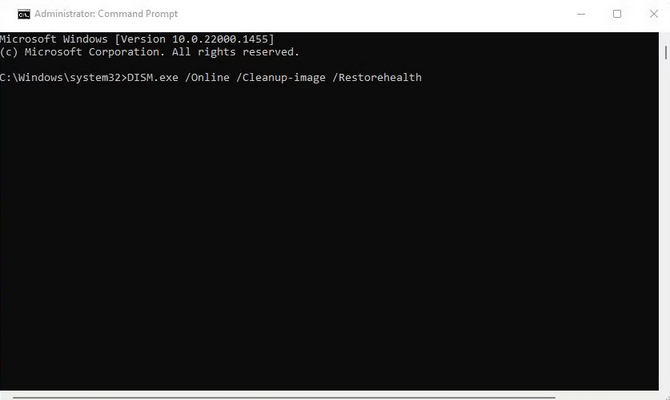 3 – Start a System File Checker scan by typing this text and clicking Enter.
sfc /scannow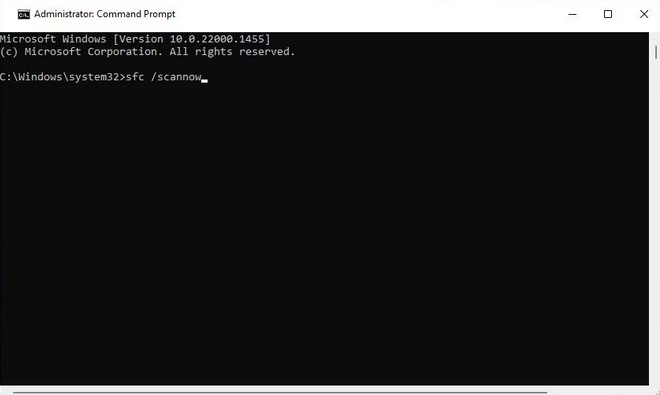 4 – The SFC scan will take around 20-30 minutes. Exit Command Prompt only after scanning and displaying a Windows Resource Protection outcome message.
Reinstall Xbox App
If repairing and resetting the Xbox app does not solve the problem, try reinstalling it. Using this potential solution will cause all of the Xbox app's files to be refreshed. In addition, you may remove and reinstall Xbox by following the steps below.
1 – Use the Settings tool to remove apps.
2 – Select Uninstall from the Xbox app's three-dot menu button. Select Xbox in Windows 10 and then click the Uninstall button.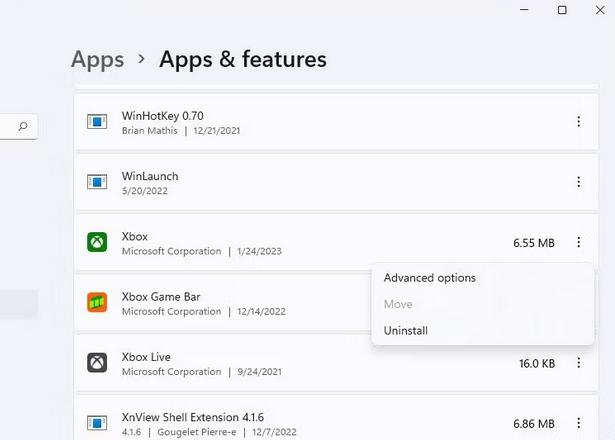 3 – When prompted for confirmation, click to uninstall Xbox.
4 – Navigate to the Xbox app page in your browser.
5 – Select Get in Store and Open Microsoft Store.
6 – Click the Get button to reinstall Xbox.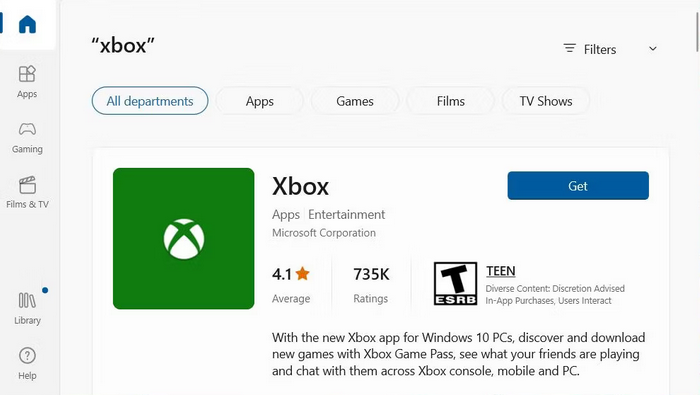 Conclusion:
After applying the potential error 0x00000001 fixes above, you can install Game Pass titles via the Xbox app again. It doesn't imply they're guaranteed error 0x00000001 fixes, but they've worked for many people. Two of the most often reported fixes include reinstalling Gaming Services and resetting the Xbox app. Therefore, give them a try before calling Xbox support.