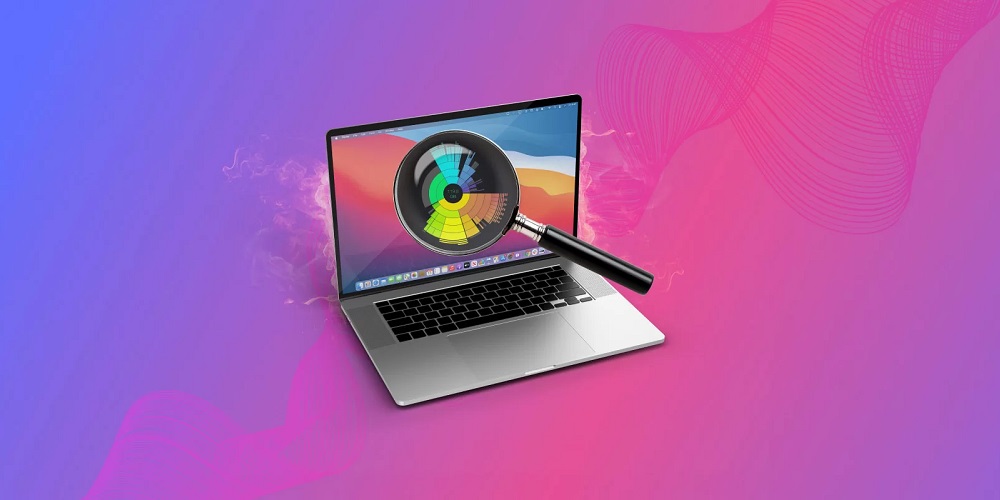 Do you want to find the finest free disk space analyzer software? Why is my PC's hard disk filling up even though I don't save many files, videos, or games? You may be wondering what is taking up all of that space. That is where a disk space analyzer comes in; it examines your disk and graphically displays where all that space is being wasted, giving you an idea of where to start cleaning.
Disk space analyzer tools, also known as storage analyzer software, scan and analyze everything that is taking disk space, such as stored documents, files, videos, and app installation files, and then provide you with one or more reports that clearly show what is consuming all of your storage space. If you believe your disk is full and you have any strange or garbage files stored there, I strongly propose that you use the Best Free Disk Space Analyzer for PC to analyze problems with your computer's storage space.
Best Free Disk Space Analyzer You Need To Try
The best Free Disk Space Analyzer will be included in this post. But first, let's look at the best Free Disk Space Analyzer.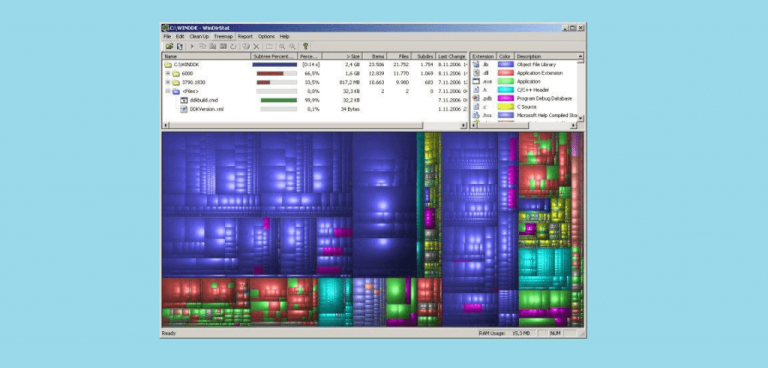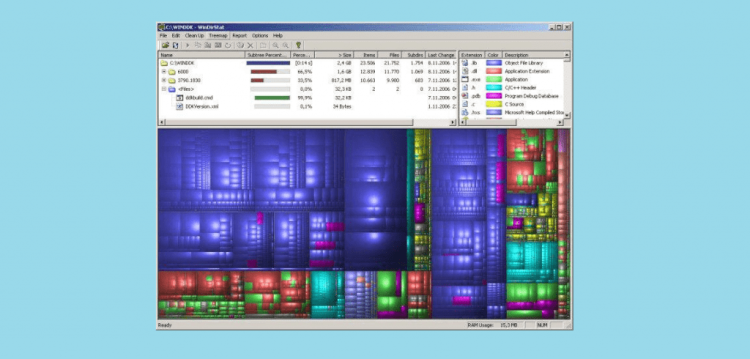 WinDirStat is the greatest free disk space analyzer tool you can find. It shows you all of the data information you need to understand what's taking up important disk space on your internal hard disk SSD, flash drives, and external hard drives. WinDirStat does more than show you what's using up all of the space; it also allows you to install cleaning scripts and erase data inside the program. Having a hard drive with little leftover disk space may seem desperate, but WinDirStat makes it a breeze to figure out which files and folders are taking up all that storage. This shows you this information and lets you operate on it by eliminating large (or little) files and folders to free up space.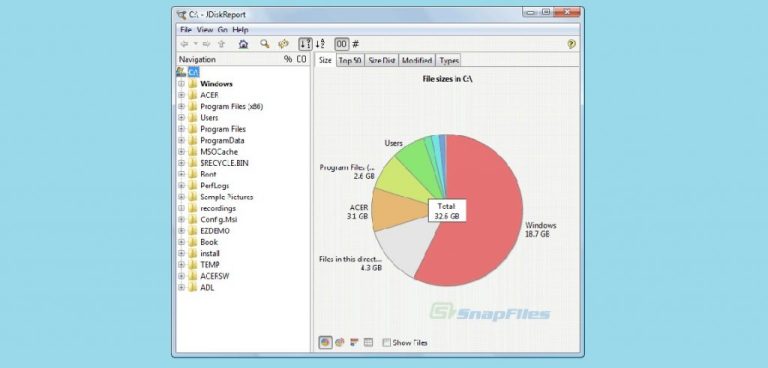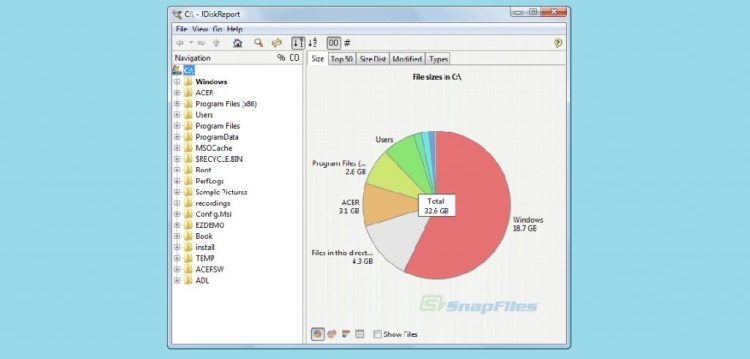 JDiskReport is the finest free disk space analyzer since it shows how documents consume storage in a list view similar to Windows Explorer, a pie graph, or a bar chart. A visual representation of disk use can help you understand how folders and files behave about available space. The left side of this JDiskReport tool allows you to identify the scanned folders, while the right side allows you to analyze the data. Unfortunately, you can't remove files from within the program, and it appears to take longer to scan a hard drive than some of the other apps on our list.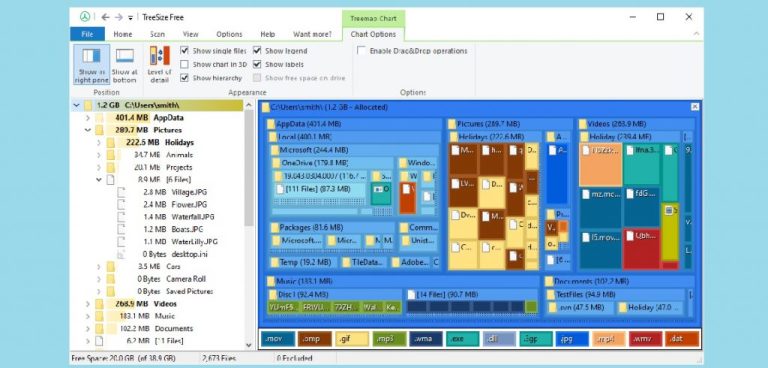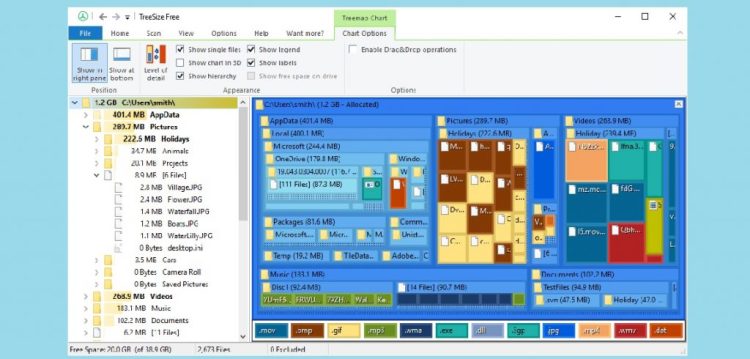 This is one of the greatest software programs to analyze all saved data across your systems and display the results in charts and data. In a look, see where your disk space has gone and take prompt action if necessary. TreeSize offers a variety of file management options for this purpose. You get a multi-tool in addition to our all-around performer to manage your storage systems and reclaim your important storage space. To free up space, remove any files or folders you find inside the program you don't need. Unfortunately, TreeSize Free is only compatible with Windows.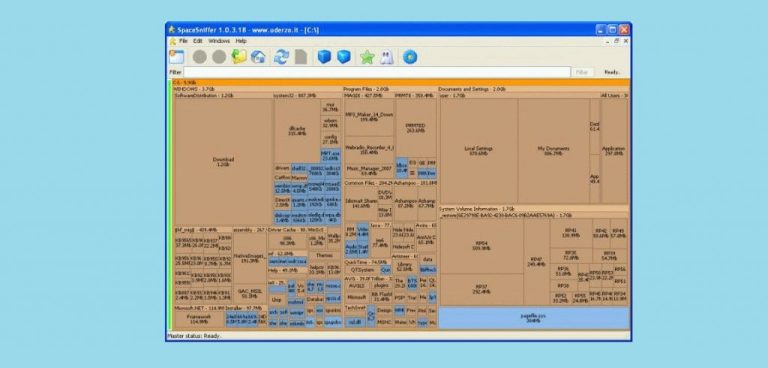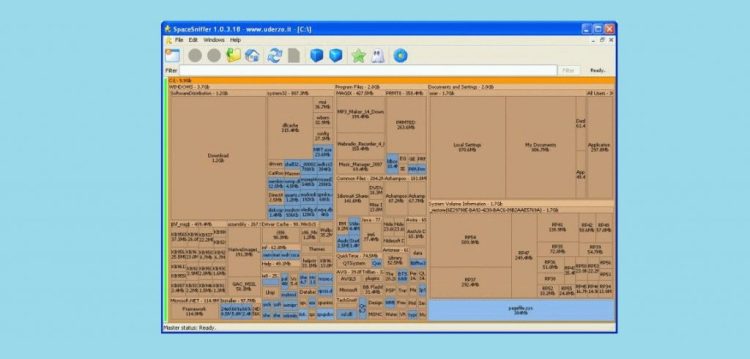 SpaceSniffer is a portable tool program that lets you see how files and folders are organized on your disks. It is free software (donations are accepted). A Treemap visualization design provides a rapid picture of where enormous files and folders are located on your PC or devices. Prof. Ben Shneiderman devised the Treemap idea, and he graciously authorized the usage of his theory in this tool. First, begin a scanning technique to assess the whole problem. The larger the view's components, the larger the files and folders on your disk. Do you need additional information about a huge folder? The chosen element will be described in full with its unique content.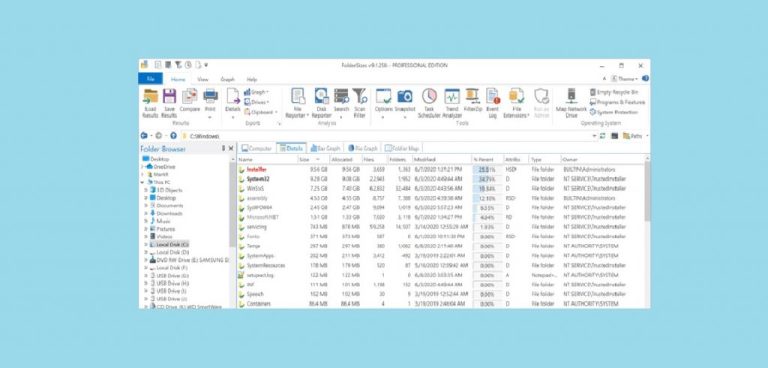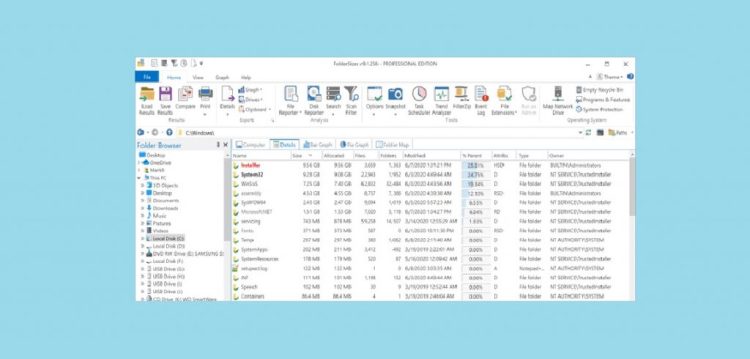 Are you looking for the finest disk space management software? FolderSizes is a robust disk space analyzer for Windows that supports networking. It can instantly identify large, old, temporary, and duplicate documents and show file distribution by type, size, quality, age, or owner. FolderSizes is undoubtedly the best disk space analyzer ever created for Windows. It may analyze any storage device available to the server computer, including local disks, network-attached storage, mapped drives, etc. FolderSizes gives unrivaled information, and the deeply multi-threaded file system analysis engine assures exceptional speed and scalability. In addition, this tool provides a complimentary 15-day assessment! And around 50,000 clients have been served. This tool is compatible with Windows 10, 8, and 7 (SP1) and Windows Server 2019, 2016, and 2012 R2.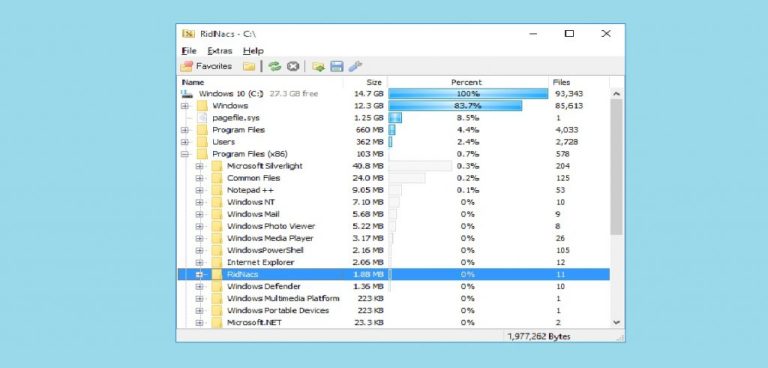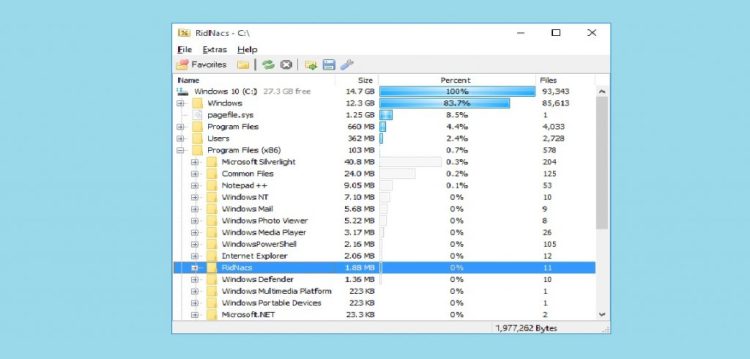 RidNacs tries to help you with this work by analyzing the disk space utilization on your PC. It is a disk space that uses an exceptionally quick analyzer. For example, it may scan your local drives, network drives, or directories and displays the inquiry results in a tree view with a percentage meter. This gives the user a quick and easy way to find the biggest directories, which is particularly beneficial for disk cleanup.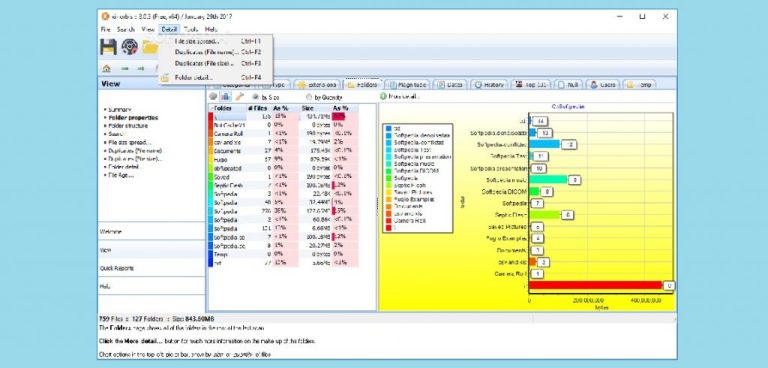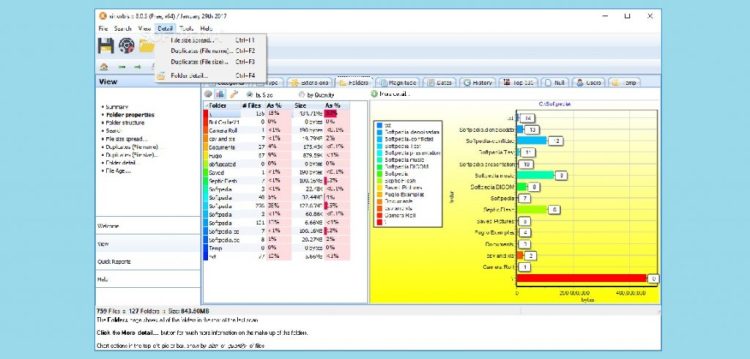 It employs a sophisticated combination of charts, tables, and tree presentations to offer a comprehensive overview of the contents of any hard disk drive, folder, portable, or network drive. This tool makes a full hard disk, folder, or mapped network drive's contents, structure, document distribution, and document composition easy to find. Complete report creation is included. Be.HexEditor is included with Xinorbis, and options to view any document inside the hex editor have been provided to all suitable popup menus. Xinorbis is capable of analyzing any detachable hard disk drive connected to your computer, including HDD, hard disk drive / SSD / fusion drive, folder or network folder/share, external FireWire, eSATA or USB drive, memory card, backup drive, or any other portable hard disk drive.
Consider The Following:
The Bottom Line:
That is Best Free Disk Space Analyzer for Windows To Free Up Hard Disk Space. You may use these tools to find out about the performance and health of your computer's disk space.